Why Michael J. Fox Found It Difficult To Work With Sean Penn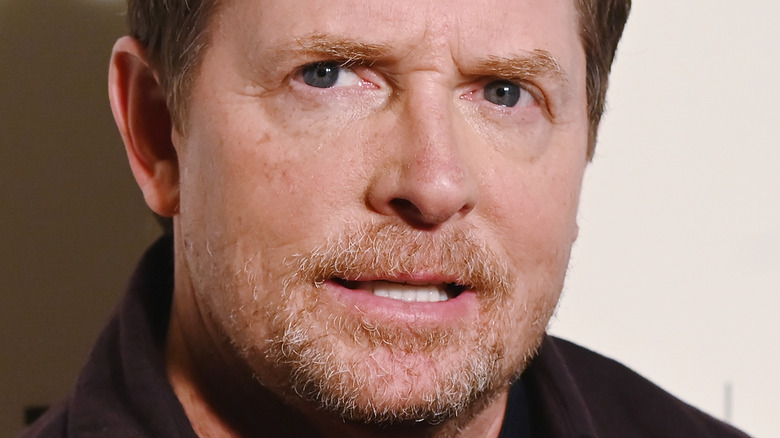 Nicholas Hunt/Getty Images
Canadian actor Michael J. Fox made a name for himself in the 80s and 90s for his loveable comedy roles, like Alex P. Keaton in "Family Ties," the political sitcom "Spin City"  and his iconic starring role in "Back to the Future." So when he tried flexing his acting skills in 1989's "Casualties of War," a tense and shockingly violent Vietnam war drama directed by Brian DePalma, he was cast opposite one of Hollywood's most notorious characters on-screen and off, Sean Penn.
Although Penn himself began his career in comedy with his stoner-king Spicoli in "Fast Times at Ridgemont High," Penn quickly become known in Hollywood as a bit of a loose cannon. In 1987 he was sentenced to 60 days in jail for reckless driving and for punching a background performer, per The LA Times. In 1985, he was charged with attacking two journalists photographing his then-wife, Madonna in Tennessee. He pleaded no contest and received a suspended sentence. There were also allegations of abuse amid his 1989 divorce from the pop star.
And as Fox tells it, things on the "Casualties of War" set were a bit tense, especially between the two young actors, but maybe not for the reason you think.
Michael J. Fox and Sean Penn weren't on speaking terms during 'Casualties of War' shoot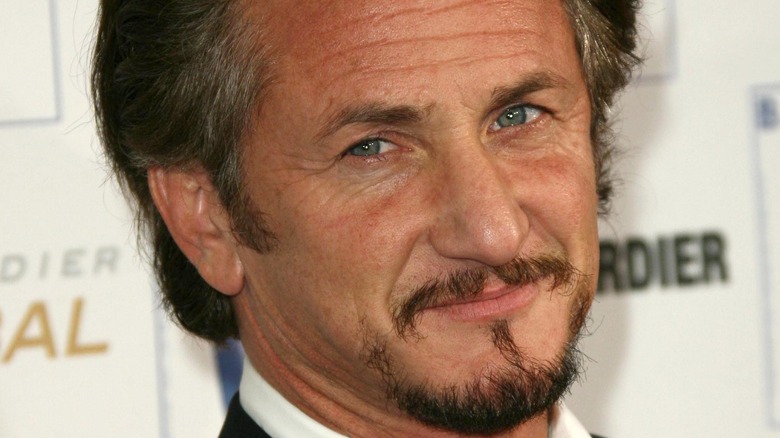 s_bukley/Shutterstock
In 1989, when the gritty Vietnam war drama "Casualties of War" premiered, Canadian actor Michael J. Fox told The Oklahoman that he wasn't on speaking terms with co-star Sean Penn, but not because they hated each other. In fact, as Fox tells it, it was Penn's method for getting into character, and Fox was even pre-warned it might happen.
"Because the characters are so diametrically opposed, it's Sean's way to keep that distance," Fox told the outlet, "but it's very professional. "It's not a thing where I'm sitting having dinner and Sean comes by in his combat boots and spits in my food. It's nothing like that. It's a notion of the way Sean works. That's not necessarily the way I work, but, because it doesn't injure my process in any way." Calling the "Dead Man Walking" star a "very generous, professional actor," Fox goes on to clarify that this kind of tension was needed considering their characters in the film are antagonists. Penn plays Fox's commanding sergeant during the Vietnam war, where Penn's character commands his troupe to sexually assault and murder a Vietnamese civilian.
While Fox goes on to call Penn's dedication to method acting, "inoffensive," another co-star in the film, John Leguizamo, has said that his interactions with Penn have left a mark, literally and figuratively.
John Lequizamo says he twitches every time Sean Penn comes near him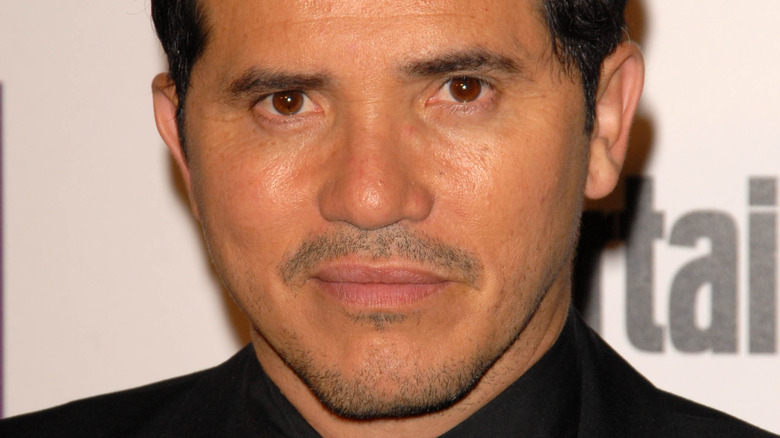 s_bukley/Shutterstock
During an appearance on "Conan" actor John Leguizamo admitted that his "Casualties of War" co-star Sean Penn left him wincing. Recalling a scene from the film, he said Penn's character in the movie, a commanding sergeant, had to slap him "into submission. Of course, Sean doesn't believe in stage combat because he's too method for that s***, so he's slapping me for real!" He went on to describe how after thirteen takes, he had a swollen cheek and bruised ego. It felt even worse when that scene was cut out of the final edit. When host Conan O'Brien wondered if Leguizamo ever confronted Penn, the "Romeo + Juliet" actor quipped, "I twitch every time he comes near me!"
Even actors who haven't worked with Penn have gone public with their strange and tense interactions with the "Mystic River" star. "South Park" creators Trey Parker and Matt Stone went public with a nasty letter Penn addressed to them when they lampooned the 2004 "Vote or Die" campaign, per The Irish Examiner. At the 2005 Oscars, Penn took issue with a rather benign Jude Law joke made by Chris Rock, and said so on stage per Glamour, although Rock didn't suffer any Will Smith-like repercussions at the time. "Beloved" actor Thandiwe Newton also clapped back at Penn in early 2022 when he decried the supposed "feminization" of men. "Dude what are you saying?" Newton tweeted. "Like for real? You're a jibbering fool ... you used to be sexy but now you're just tragic."