Diane Kruger Has Harsh Words For Paparazzi Who Take Photos Of Her Daughter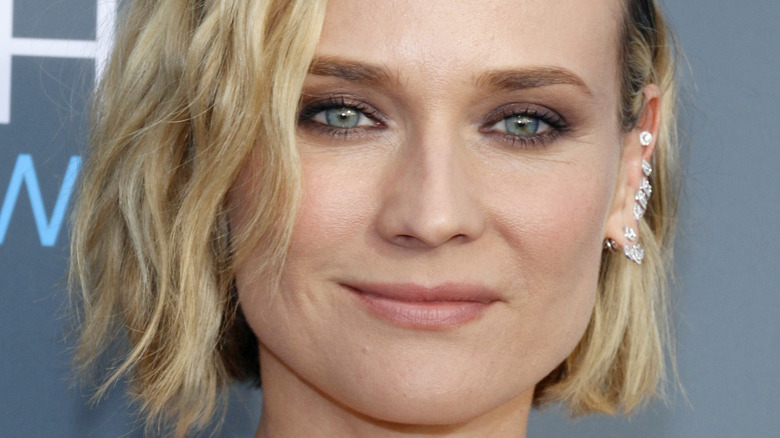 Tinseltown/Shutterstock
Diane Kruger seems to be one of the most honest celebrities in the industry, and she isn't afraid to call it as she sees it. The star has appeared in plenty of buzzworthy films like "Inglorious Basterds" and "In the Fade," and there was a time when she admitted her fame got to her head. The star told Town & Country that during one point in her career, she acted "arrogant." "I had been a model, I spoke three languages, I had a career. I felt I had it all figured out. And then I realized that I was living this very privileged life in my own bubble that I created and I [didn't] know anything about what [was] really going on in the world and I didn't ask enough questions," she told the outlet.
Luckily, she was able to change her perspective and come back down to earth. Kruger credited then-boyfriend Joshua Jackson for giving her a little bit of a reality check. Though Jackson seemed like a good match for Kruger, the couple called it quits in 2016 and she moved on with Norman Reedus. According to Us Weekly, the pair met on the set of "Sky" in 2015, but they didn't make their relationship public until 2017.
In 2018, the pair welcomed their first child together, a baby girl. Since then, Kruger has made it her mission to protect her daughter at all costs, and like a lot of celebrities, she's had enough of the paparazzi.
Diane Kruger is fed up with the paps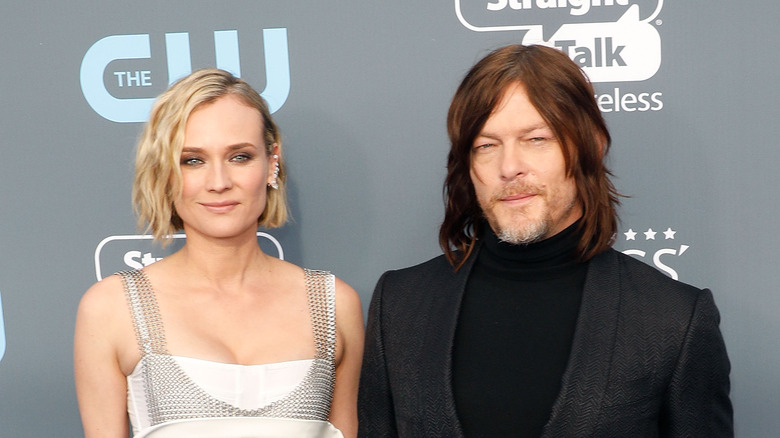 Taylor Hill/Getty Images
Diane Kruger isn't afraid to let her inner mama-bear come out. Like most other celebrities of her caliber, the paparazzi basically follow Kruger wherever she goes. In an interview with The Sunday Times, the actor talked about all aspects of fame and family life, including her dislike for photographers trying to snap a pic of her daughter. "I f**king hate it, and it's driving me nuts," she said of the constant barrage of photogs. "When I'm with my kid, and they take pictures of her, I've almost hit a few of them. If I see them and they're brave enough to not walk away, 100% I'm that crazy lady who yells across the street." We can't say we blame her.
But not all aspects of motherhood left a sour taste in Kruger's mouth. In an interview with Women's Health, the actor talked about some of the brighter spots. "The way I look at work is different. I love to work; in fact, I cherish it more today than I did before, but at the same time, you look at everything from a different angle," she dished. "It's not: What's it going to do for my career? It's more about: Could it fit into my schedule? How can I make it work? Is it going to be worthwhile?" She's clearly thoughtful and intentional with what she takes on now.
Overall, Kruger has been pretty private about her daughter, but occasionally shares a photo on Instagram, though she won't show the tot's face.