What We Know About Tiger Woods' Future Career Plans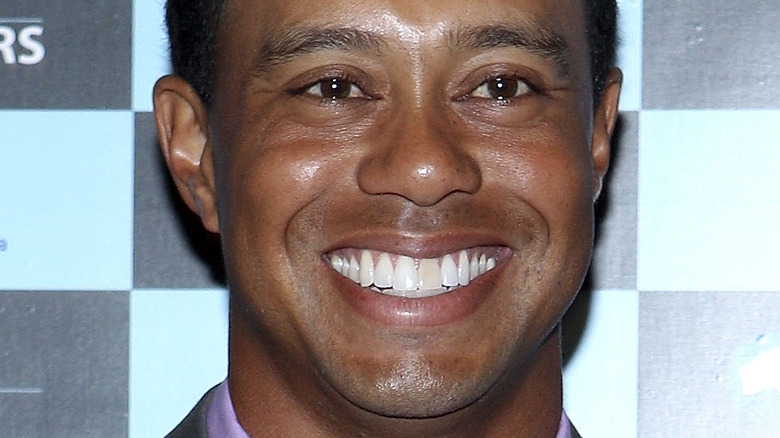 Lucas Dawson/Getty Images
It's no secret that Tiger Woods didn't exactly place as highly as he'd have liked during the 2022 Masters. The legendary golfer finished in 47th position during the tournament, but Woods still played pretty well considering it was playing mere months after his serious car accident that had the whole world worried. Woods totalled his car in February 2021 and suffered multiple injuries to his legs, which included fractures to his tibia and fibula, putting a big question mark over whether or not the athlete would ever even be able to play the game again.
Woods later admitted he didn't think he'd ever be able to go back to the game in the same way he used to play, telling Golf Digest in December 2021, "I think something that is realistic is playing the tour one day — never full time, ever again — but pick and choose... a few events a year and you play around that." He continued, "It's an unfortunate reality, but it's my reality. And I understand it, and I accept it."
So, it's safe to say then that all eyes were on Woods when he returned to the Masters in April after previously winning the massive tournament on five different occasions, but his performance has fans questioning if we'll ever see the star back at the event ever again.
Not giving up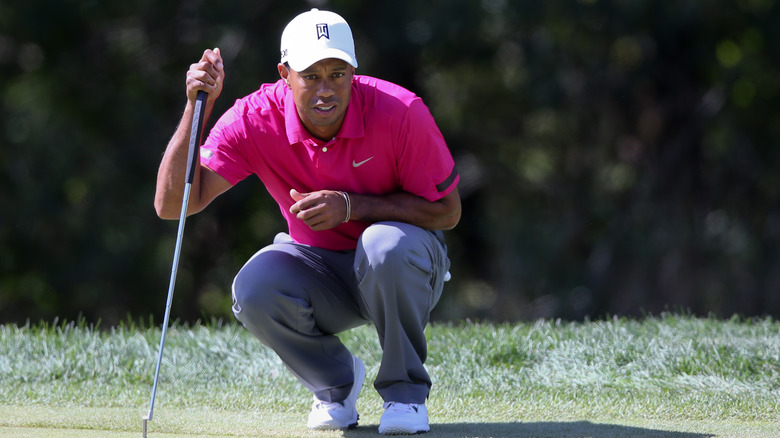 Debby Wong/Shutterstock
While finishing outside of the top 40 best players in the 2022 Masters was a bit of a swing and a miss for Tiger Woods, don't expect him to say goodbye to the green just yet. "Tiger is not devastated. Even if he was 100% healthy, to win The Masters is such a feat," a source told Hollywood Life, who claimed he won't be quitting the game that made him a household name — at least not yet, anyway. "He doesn't listen to the noise or the boos. He is just determined to take it one day at a time and improve. His family is totally on board and that is a big inspiration to continue to move forward," the insider continued, shortly after Woods tweeted he didn't play his best.
Woods spoke a few times about struggling during the tournament, admitting in early April, "I just could not get a feel for getting comfortable with the ball. Posture, feel, my right hand, my release, I just couldn't find it." He added that nothing he tried out on the green seemed to work very well for him, confessing, "You'd think I'd have figured it out somewhere along the line, but it just didn't happen." Despite not hitting a personal best though, Woods was happy just to be competing. "To go from where I was to get to this point, I've had an incredible team that has helped me get to this point," he said the following week.