Prince Harry's Most Recent Comments About William And Charles Really Have People Talking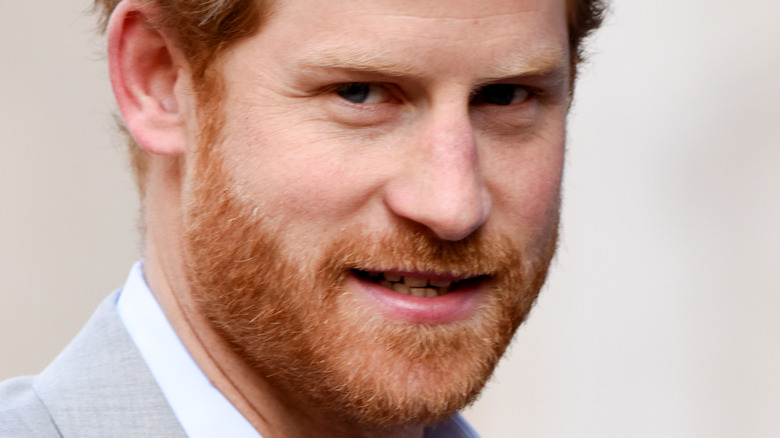 LINGTREN.COM/Shutterstock
We can't stop talking about the rumored fallout of Prince Charles, Prince William, and Prince Harry. In case you forgot, things went majorly south for the Windsor men back in 2020 when Prince Harry abruptly announced his departure from the royal family. The sixth in line for the throne and his wife, Meghan Markle, moved to the U.S. amid claims she was bullied and mistreated at the hands of the royal family.
Since then, Harry has spent almost all of his time in LA with Meghan, only returning to the U.K. twice, once for his grandfather's funeral (Meghan did not come) and once for the unveiling of a statue of his late mother, Princess Diana. The fallout between the men was so large that William and Charles have yet to meet Harry's daughter, Lilibet.
It was big news then when Harry announced he would be returning to Europe for the Invictus Games in April — this time with Meghan — and that he may, therefore, be in close contact with his father and brother once again. However, when questioned directly about the troubling situation with his family, Harry's response definitely raised some eyebrows.
Prince Harry is an expert question-dodger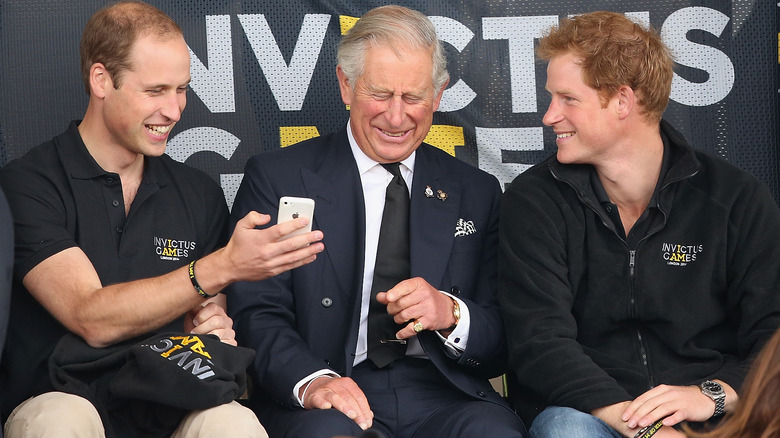 Chris Jackson/Getty Images
All eyes are on the royal family right now, as Prince Harry just returned to Europe for the Invictus Games — and stopped in London along the way. Speaking to Hoda Kotb on the "Today" show, Harry quipped it was "just so nice" to finally grab some tea with his granny, Queen Elizabeth, who has a "great sense of humor," and who he's missed over the past few years.
That's all well and good, but what about Prince Charles and Prince William? When Kotb point-blank asked if he missed his dad and brother, the prince did his absolute best to dodge the question. "For me, at the moment, I'm here to focus on these guys and these families and giving everything that I can," Harry said, referring to the Invictus competitors. "To make sure that they have the experience of a lifetime." In YouTube's comments section, one person wrote, "Why did Harry not talk about his dad and brother," to which another responded, "Because he KNOWS he would be lying that 'it all went well'." Someone else similarly picked up on that, commenting, "Notice the questions he did not truly answer!"
If you're still keen for details about the fallout (and who isn't?), don't worry because whatever Harry didn't divulge in his interview, he might address in his upcoming memoir. Charles is allegedly terrified about what might be revealed. "If I was Prince Charles, I'd be looking for a pile of coats to hide under," royal expert Andrew Morton told Us Weekly. "I think we're going to see Charles once more in the firing line."