How Jessica Simpson Really Feels About Newlyweds With Nick Lachey Today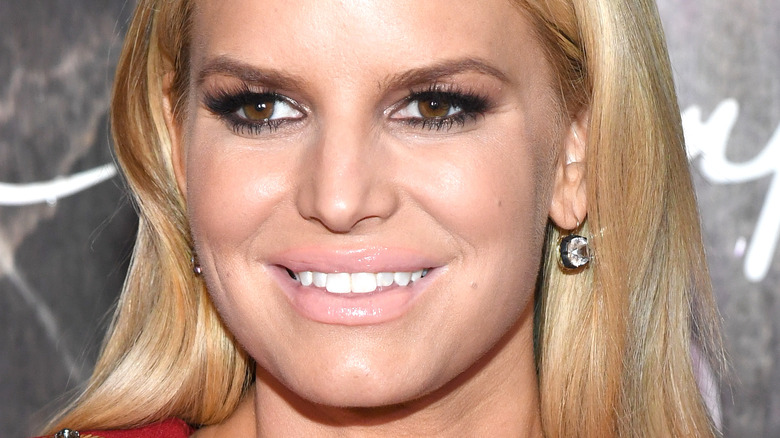 Kevin Mazur/Getty Images
Let's take a trip way back into yesteryear when Nick Lachey and Jessica Simpson were one of the hottest couples in Hollywood. According to Insider, the pair first linked up in 1998 after meeting at the Hollywood Christmas Parade. Are we even surprised that they met at a Hollywood-centered event? It wasn't until 2000 that they reconnected, and in 2002, they tied the knot in Austin, Texas. 
During their time together, Simpson and Lachey sang a few songs, but more notably, they starred in the hit reality show "Newlyweds." The couple quickly took the plunge into reality television as Simpson explained to Sunrise via the Daily Mail. "We started shooting for the first time six weeks into our marriage, and it was the first time we were ever living together," she shared. The singer added, "I don't think the reality show is what destroyed us by any means [but] by the end of shooting ... we weren't even talking to each other." Sadly, Simpson and Lachey's relationship ended in divorce in 2006, and the pair cited "irreconcilable differences" as the cause.
The two have since moved on in their love lives. Simpson married former NFL star Eric Johnson in 2014, and the pair shares three adorable children. In turn, Lachey married Vanessa Minnillo in 2011. It's clear Simpson and Lachey have experienced different lives since their split and reality show, but Simpson doesn't have many regrets about living her life in front of the camera with Lachey.
Jessica Simpson doesn't regret her reality past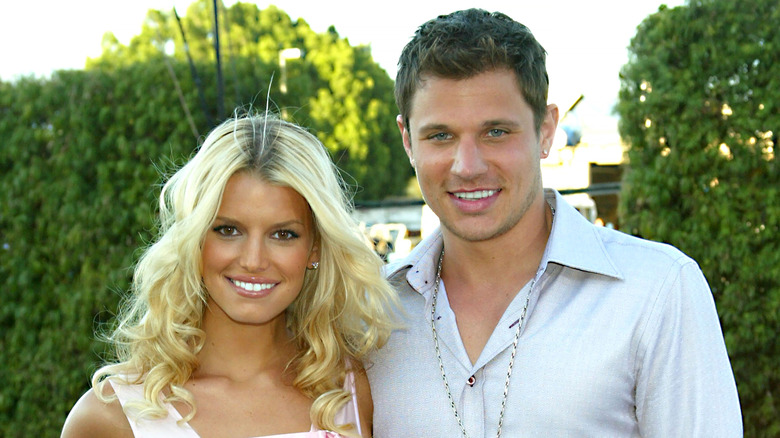 DFree/Shutterstock
These days, Jessica Simpson is an uber-successful businesswoman, and sometimes it's hard to recall that she was part of one of the first-ever reality shows, "Newlyweds," with now ex-husband Nick Lachey. According to IMDb, the series aired from 2003 to 2005, which was just enough time for us all to learn what "chicken of the sea" was.
On an April episode of "The Real," Simpson talked about her reality show past and how she wouldn't change it. "No, I don't regret that at all. I mean, if anything, it was great TV. It was very real, and Nick and I actually had a lot of fun," she confessed. The fashion designer added that she and Lachey got to do many things because of the show, but she would have done without camping. "There were definitely, like, moments where it was like, 'Put Jessica out here in the wilderness, and you'll get good TV,'" she joked. 
But just because she had a good experience with reality TV doesn't mean she wants to go down that path again. "Reality's set up so different now. Ours was actually very real and very, like, authentic," she shared, adding it could have been that way "because it was one of the first." However, Simpson still has pretty close ties to reality TV. The star told Us Weekly that her daughter Maxwell and Kim Kardashian's daughter, North West, are BFFs. We all wish we could hang with them!