Jada Pinkett Smith Says She'll Get Real About Oscars Slap On Red Table Talk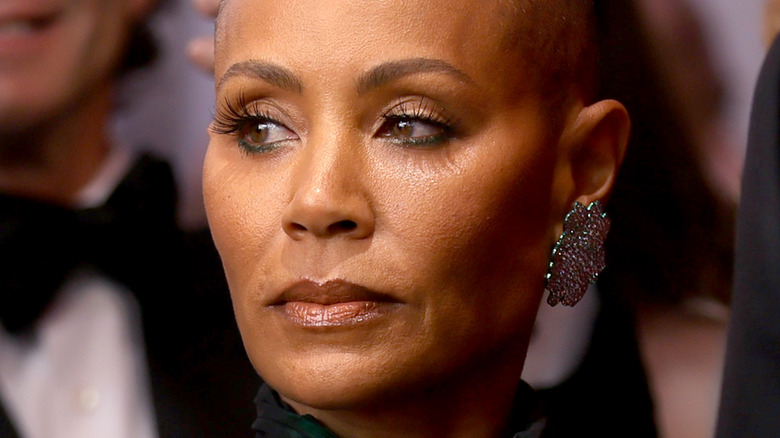 Mike Coppola/Getty Images
It's been nearly a month since the highly controversial slap between Will Smith and Chris Rock happened. It seems everyone and their mother has already offered their opinion about the incident, except for the actual three people central to the story: Smith, Rock, and Jada Pinkett Smith.
A few days after the 2022 Oscars, Will broke his silence and issued a public apology to Rock. "Jokes at my expense are a part of the job, but a joke about Jada's medical condition was too much for me to bear and I reacted emotionally," Will wrote in an Instagram post. "I would like to publicly apologize to you, Chris. I was out of line and I was wrong. I am embarrassed and my actions were not indicative of the man I want to be. There is no place for violence in a world of love and kindness." He was then slapped with a 10-year suspension and remained mum since then. Meanwhile, Rock still refuses to air his side, but at one of his shows, he joked about staying silent "until I get paid," per Desert Sun.
Jada, the subject of Rock's joke (and why the slap happened in the first place), has also been notably quiet amid the situation. But she revealed that she's open to discussing her side of things on an episode of "Red Table Talk."
Jada Pinkett Smith says the Smith family is 'focusing on deep healing'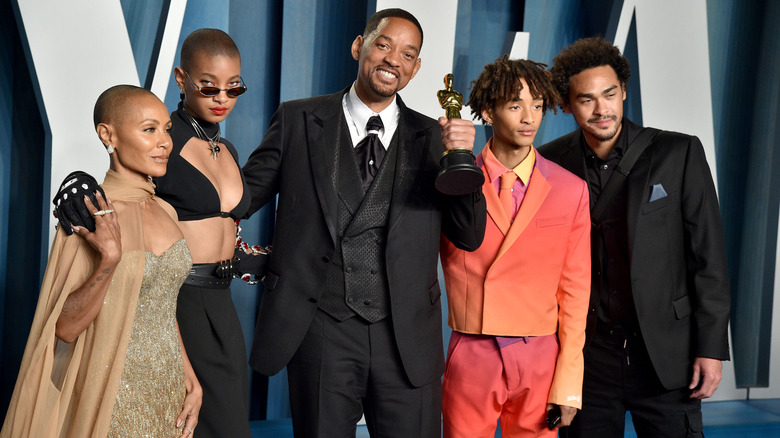 Lionel Hahn/Getty Images
A day after the 2022 Oscars, Jada Pinkett Smith issued a statement that had everyone raising their eyebrows. While she didn't outright refer to the slap, it was clear that it was what she was referencing. "This is a season for healing and I'm here for it," she wrote on Instagram.
She doubled down on the sentiment on the Season 5 premiere of "Red Table Talk." The actor refuses to comment on what happened at this time, since her family is still in the process of moving on from the controversy. "Considering all that has happened in the last few weeks, the Smith family has been focusing on deep healing," she said, via a message splashed before the episode aired, and then assured everyone that she will discuss it sometime in the future. "Some of the discoveries around our healing will be shared at the table when the time calls." For the time being, the show will revolve around the stories of her guests. "Until then... the table will continue offering itself to powerful, inspiring and healing testimonies," she added, per People.
Even though Jada has yet to share her thoughts, a source close to the star dished that she never wanted Will Smith to slap Chris Rock. She's also apparently not "angry with" Will, either. "It was in the heat of the moment and it was him overreacting. He knows that, she knows that," the insider told Us Weekly. "They're in agreement that he overreacted."