Source Reveals How Rihanna Is Really Doing Amid A$AP Rocky's Arrest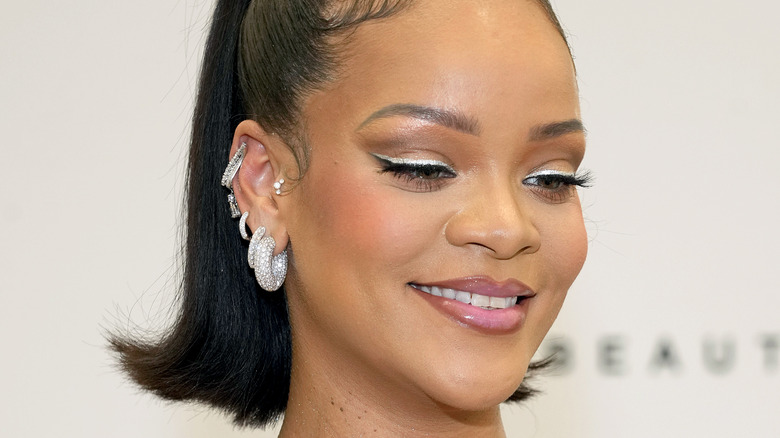 Kevin Mazur/Getty Images
Rihanna doesn't want anything to spoil her pregnancy — not even the arrest of her baby daddy.
On April 20, upon landing from a trip to Rihanna's homeland of Barbados, Rihanna's boyfriend A$AP Rocky was arrested just after leaving their private jet. NPR reports that he's now facing legal trouble due to a shooting incident that happened in November 2021 when the rapper fired a gun at someone in the middle of a heated argument. He and two companions ran from the scene while the victim was left with "a minor injury."
According to NBC News, Rihanna, who is currently pregnant with Rocky's child, was on the scene at the time of his arrest. The police also apparently executed a search warrant at the rapper's house. These circumstances would be stressful for anyone, let alone someone carrying a child, like Rihanna. But according to sources, she's not letting the situation get the best of her.
Sources say Rihanna is doing fine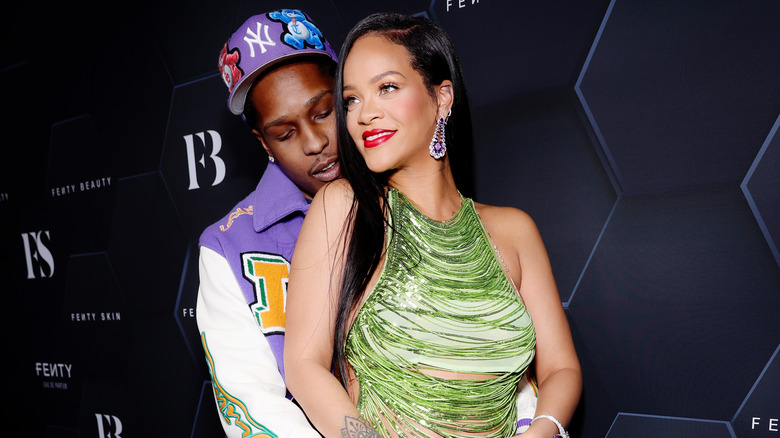 Rich Fury/Getty Images
Despite her partner being stuck in a sticky situation, Rihanna is not letting A$AP Rocky's legal woes affect her pregnancy. A source told ET that the Fenty founder's top priority at the moment is her baby. "This drama is the last thing Rihanna needs right now. She wants to be mellow, relaxed, and focused 100 percent on the arrival of her baby — not stressing out!" the insider dished, adding that the arrest totally blindsided the couple.
Despite their last trip to Barbados being tainted by this arrest, Rihanna's plan is to still give birth to their baby there. "Despite strong ties to New York, the plan was to make LA the home base once the baby came," the source continued. "However, Rihanna wants to give birth in Barbados and spend the first few months with the baby there before coming stateside."
The situation is clearly not ideal for the couple, but it looks like they're not the type to get fazed by road bumps like this. In an interview with Vogue, Rihanna said that she and Rocky are in it for the long haul. "He became my family in that time," she said, recalling the trip they had across the country. "I love the simple things but also the grand adventures. There's no pretentious my-brand-your-brand b******t, it's just us living. I just feel like I can do any part of life by his side."