Amy Schumer Opens Up About Her Husband's Autism Spectrum Diagnosis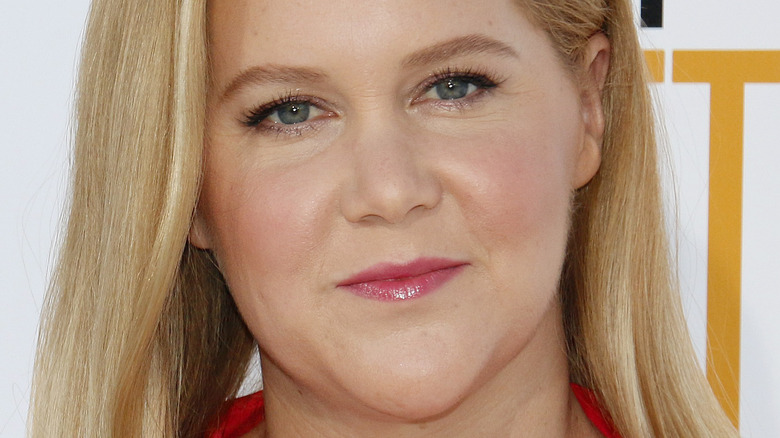 Tinseltown/Shutterstock
Comedian Amy Schumer has been married to her husband, chef Chris Fischer, since 2018. The two began their union after they met through Schumer's assistant and Fischer's sister, Molly, as Schumer revealed on "The Howard Stern Show" in 2018. When the star sat down with Oprah Winfrey for a "Super Soul Sunday" interview that same year, she described the positive feelings that have come from being married to Fischer. "It's like a calm, it's a peace ... it feels really good," Schumer said.
The "Trainwreck" star additionally opened about her husband in 2019 when she stated he had been diagnosed with autism spectrum disorder, according to Insider. Fischer's traits of openness and honesty account for the reasons their relationship blossomed, Schumer explained. "Once he was diagnosed, it dawned on me how funny it was because all of the characteristics that make it clear that he's on the spectrum are all of the reasons that I fell madly in love with him," she said. "That's the truth. He says whatever is on his mind."
Schumer recently revisited the subject and further expressed how this diagnosis plays a role in the couple's thriving relationship.
Amy Schumer calls Chris Fischer 'the best partner ever'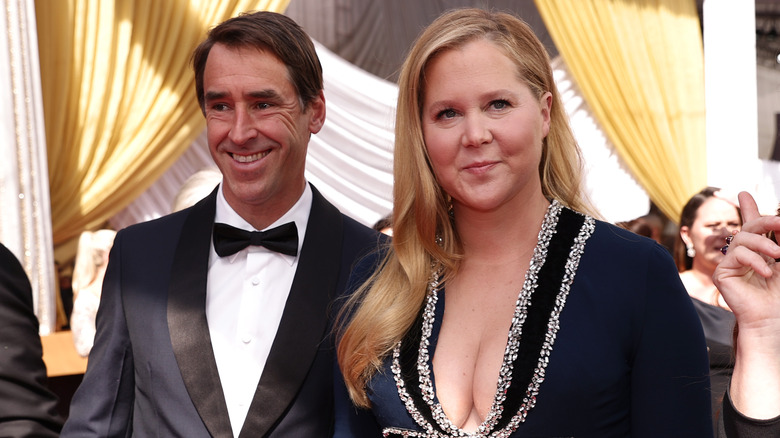 Emma Mcintyre/Getty Images
Spouses Amy Schumer and Chris Fischer make for one great match, and their connection has only strengthened in the years they've been together. During a recent visit on "The Ellen DeGeneres Show," Schumer discussed how her husband took an online test in recent years that revealed he has autism spectrum disorder. While calling him "the best partner ever," Schumer stated how learning this information has been beneficial for the two in their early years of marriage. "It's really given us so many helpful tools ... I think it's a good thing for people to check it out and get tested, just so you don't spend your whole life feeling like you're bad or wrong," Schumer said. 
Schumer and Fischer together have one child, a soon-to-be 3-year-old son named Gene. In March, Schumer opened up about the possibility of her son being diagnosed with autism spectrum disorder on the "Dear Chelsea" podcast. "I think the statistics are pretty strong toward he will most likely have autism," Schumer said, before adding, "If Gene does wind up having ASD, I'm not looking for the signs in a way that are upsetting. I'm not hoping either way. Most of my favorite people are on the spectrum."
It's great to see Schumer speaking publicly about Fischer's ASD diagnosis and how it's been a positive experience in their relationship.