Cristiano Ronaldo Shares First Family Photo After His Tragic Loss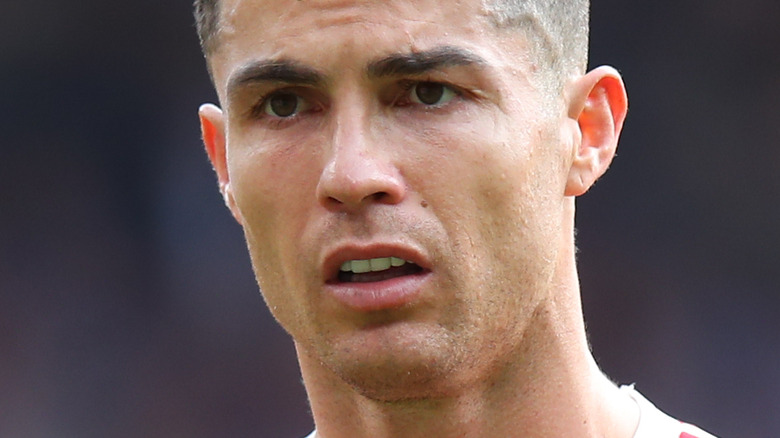 Robbie Jay Barratt - Ama/Getty Images
Cristiano Ronaldo and his family are still reeling from the loss of their newborn baby boy, but the athlete is thanking everyone for their outpour of support during this difficult time.
On April 18, the soccer star revealed that he and his partner Georgina Rodriguez, who were previously announced that they were expecting twins, disclosed that their baby boy had died. The Manchester United player took to Instagram to share the sad news with his fans. "It is the greatest pain that any parents can feel," the couple wrote in a joint statement. They did not disclose how the baby died, but they added that their newborn "baby girl gives us the strength to live this moment with some hope and happiness."
Ronaldo and Rodriguez also proceeded to offer their sincerest gratitude to the hospital staff who had helped them during this time, before asking everyone to be more understanding as they mourn. "We are all devastated at this loss and we kindly ask for privacy at this very difficult time. Our baby boy, you are our angel. We will always love you." Days following the sad announcement, the couple shared another update with fans that they made it home safely.
Cristiano Ronaldo and his family are now safely home
Cristiano Ronaldo and partner Georgina Rodriguez want to assure fans that they're doing fine and are now home with the rest of their family. In a new post shared on Instagram, the couple thanked everyone for the well-wishes they had received the past couple of days.
"Home sweet home. Gio and our baby girl are finally together with us," they wrote, along with a photo of the family in their living room. "... Your support is very important and we all felt the love and respect that you have for our family." While they are incredibly distraught over the loss of their son, they seem to be focusing on the positives. "Now it's time to be grateful for the life that we've just welcomed into this world."
Ronaldo fans know that he is a family guy. In a 2017 interview with Hello!, he said that fatherhood changed his life. "Becoming a parent and raising my family is honestly the greatest privilege I've had," he said (via Independent). "We have such a special connection which allows us to sit together and joke around and laugh at silly little things."