How Many Children Does NCIS Star David McCallum Have?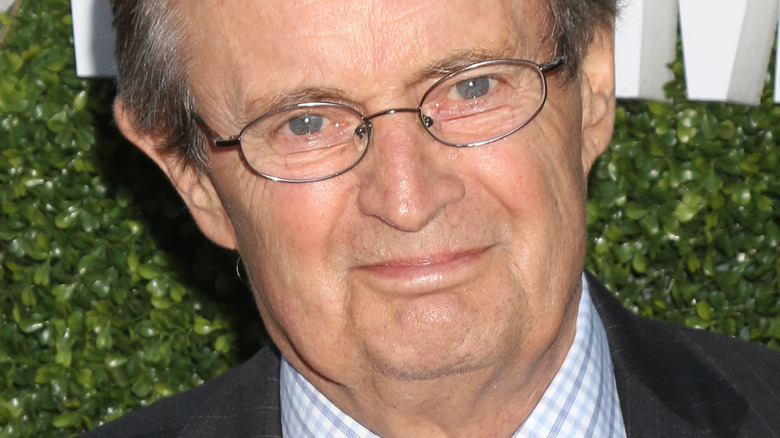 Kathy Hutchins/Shutterstock
Since joining the cast of "The Man from U.N.C.L.E," in the 1960s, David McCallum has had an impressive career that has spanned decades. In fact, in 2021, 50 years after becoming a household name, Hello! magazine reported in 2021 that the actor was said to make $75,000 per episode of "NCIS." However, even with such an illustrious professional background, McCallum's most cherished role to date has been that of a loving dad.
The twice-married actor has made no secret of the fact that he's a proud family man in the past. While many "NCIS" fans may have been saddened when McCallum scaled back on his appearances in the show, he took to his Facebook page in 2018 to share that he appreciated the opportunity to spend more time with his loved ones. "[The limited schedule] arrangement will allow me to spend time with [my wife] Katherine, our children, six grandsons," and his cat, Nickie, he wrote at the time.
Six grandchildren is an impressive brood in itself — but just how many children does McCallum have?
David McCallum has children from both of his marriages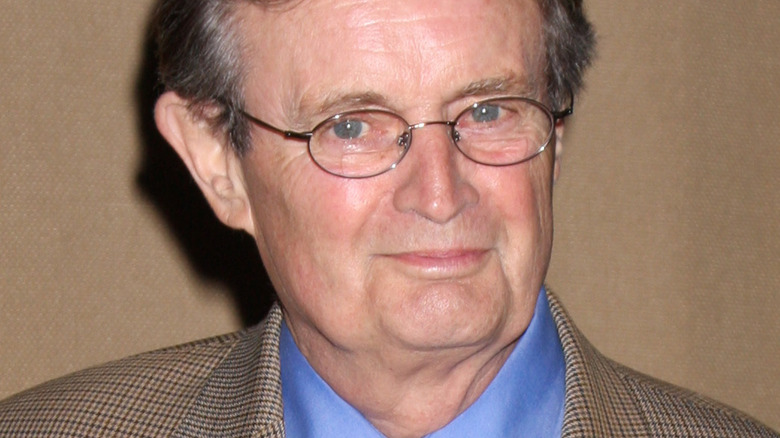 Kathy Hutchins/Shutterstock
David McCallum has been married twice — first to fellow actor Jill Ireland, and then to model-turned-interior designer, Katherine Carpenter (per Mirror) – and both marriages have seen him welcome children into the world.
McCallum's first marriage saw him father two biological children, Paul and Val, who are now a studio photographer, and musician, respectively, as the actor gushed in an interview with Mirror. In the same interview, McCallum revealed that after their first two boys were born, Ireland suffered a miscarriage. As a result, the then-couple looked into other options, and soon after, they welcomed their third child, a son named Jason, by adoption.
Unfortunately, McCallum's first marriage came to an end after Ireland had an affair with actor Charles Bronson, per the Daily Record. However, soon after that, he went on to wed his second wife, Carpenter. That marriage saw McCallum welcome two more children, Sophie and Peter, bringing his brood to a total of five.
David McCallum suffered a tragic loss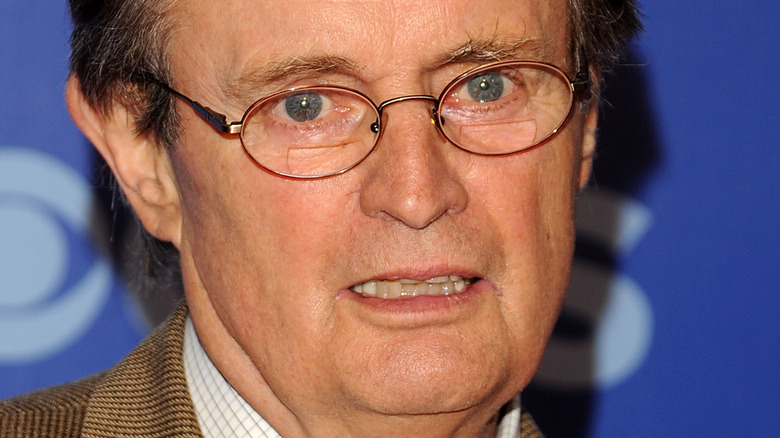 Andrew H. Walker/Getty Images
While David McCallum welcomed five children into the world, a tragic accident saw one of his sons die at a devastatingly young age. Per AP News, McCallum's adoptive son from his first marriage, Jason, died of an accidental drug overdose in his 20s in 1989. Understandably, the situation left McCallum heartbroken, and nearly three decades later, he told Belfast Telegraph that he still hadn't recovered — and didn't expect to, either. "You never come to terms with the death of a child," he acknowledged in 2016.
In spite of that loss, however, there has been one silver lining: a grandson McCallum learned of, soon after his son's death. "I didn't know Jason had posthumously become a father until a card arrived in New York a few months after his death," he told Mirror. "His lasting legacy is a son, Tory."
Today, McCallum enjoys a great relationship with each of his surviving children, as well as with their children. "They call me grand-daddy. We don't like grandpa, because it sounds old," he joked to Belfast Telegraph. He added, "some of them have the cheek to call me grand-ducky." A cross-over between his best-loved role on "NCIS" and his family life – we think McCallum's grandchildren are on to something!