Kylie Jenner Reveals In Chilling Testimony Just How Bad Her Relationship With Blac Chyna Got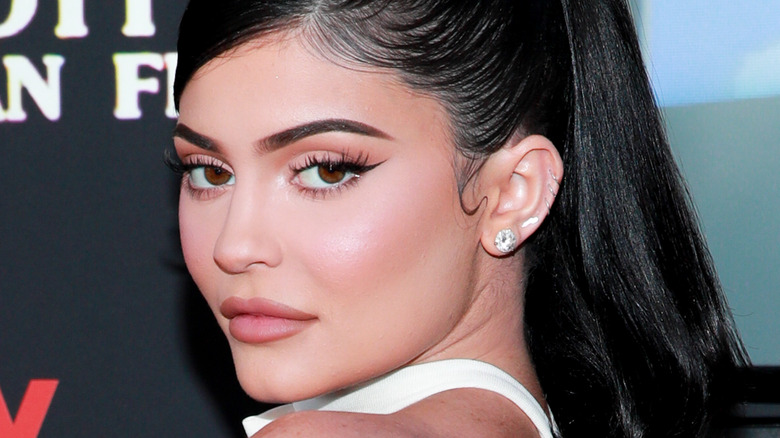 Rich Fury/Getty Images
Kylie Jenner just dished more shocking revelations about her relationship with Blac Chyna.
The nature of Jenner and Chyna's relationship had been complicated from the get-go, given how Jenner's ex, Tyga, was also Chyna's ex and baby daddy. Chyna had dated Tyga from 2011 to 2014 (there are conflicting testimony about whether they were engaged), and in the same year they broke up, the rapper began dating Jenner. Then in 2016, Chyna entered a relationship with Jenner's brother, Rob Kardashian, which fans thought was an act out of spite. They broke up the same year they got together, and in that short time, they welcomed their daughter, Dream.
When it first got out that Chyna had been dating Kardashian, reports revealed that Jenner was not too enthusiastic about the idea."Kylie is livid," a source told People in 2016. "She feels super betrayed and can't understand why someone in her own family would stab her in the back like that." They soon seemed to have patched things up, and in a separate People interview, Chyna shared, "We've all talked, I've met up with Kylie." But now the past is getting dredged up, as Jenner delivered chilling testimony about Chyna at her trial against the famous family.
Kylie Jenner claims Blac Chyna threatened her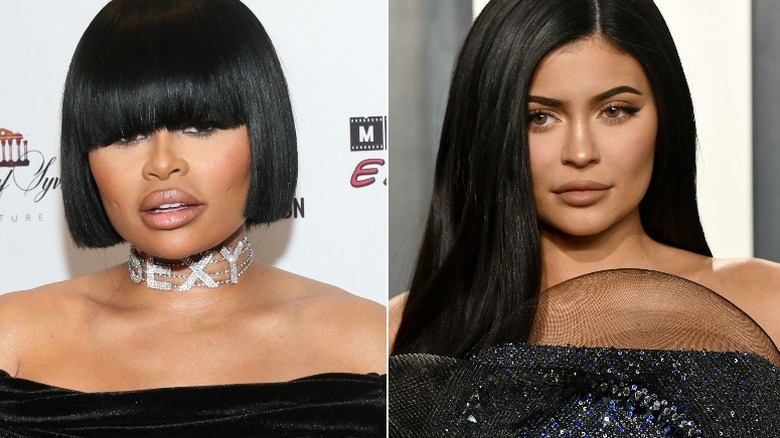 Frazer Harrison & Paul Archuleta/Getty
Blac Chyna's trial against the Kardashians is in full swing, and Kylie Jenner happens to be the latest to take the stand. According to a Nicki Swift reporter seated in the Los Angeles courtroom on April 25, Chyna's lawyer asked a lot of personal questions, including how Kylie felt about Rob Kardashian and Chyna's engagement. "I was a little upset because we found out through the Internet," she said. As for the pregnancy news that soon followed? "I was actually really happy," Kylie explained. "But at the same time, really curious how things would go with Chyna."
However, at some point, things escalated. "I remember one time waking up to some threatening texts from Chyna." She claimed, "[Chyna] sent me a bunch of devil emojis," adding a dark message went along with it. "She said something along the lines of she was 'counting down the days' until she could beat me or something." At the time, she didn't report it to the police, as she took it as an empty threat. "I assumed she was maybe high," explaining it was very early in the morning when Chyna sent the alleged texts. After the incident, Kylie said she was eventually able to have an "OK relationship" with Chyna for a time. "I spent a lot of time with her son [King]," she said. 
Still, Kylie had warned Rob when he first started dating Chyna. "I felt it was my duty to express my concerns, but ultimately it was up to him," she confessed.