The Painful Dig Joe Gorga Just Made About Teresa Giudice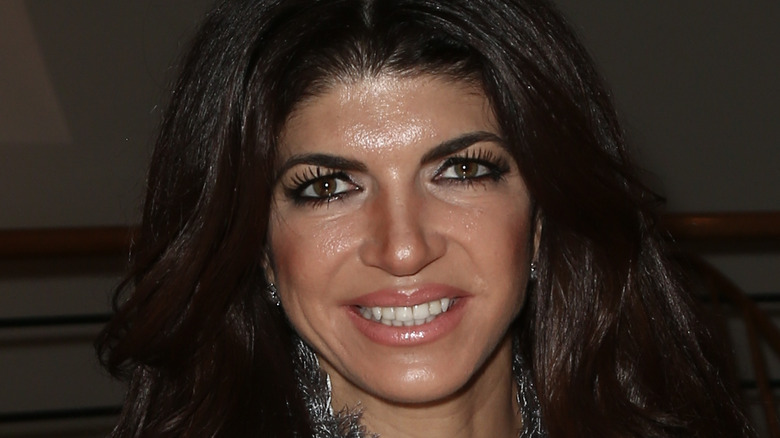 Debby Wong/Shutterstock
Bravo finally dropped the "RHONJ" Season 12 reunion trailer, and with fire-and-dynamite brother-and-sister duo Teresa Giudice and Joe Gorga both having challenging seasons, it looks like tensions were high at the reunion. The episode was taped in late March, per NJ.com, and fans have been waiting on tenterhooks for the release. Based on the trailer, we can confirm that Giudice did not abide by her doctor's orders to stop yelling. The reality star yelled along with the best of them even though she was still recovering from an emergency appendectomy.  
The trailer kicked off with a bang as Giudice blasted Gorga. The reality star was spitting mad as she yelled, "I wish you would tell f***ing Margaret to shut the f*** up." She continued, "This f***er and his wife talking about my f***ing boyfriend. Should be slapping him upside the f***ing head." Giudice was once again defending her fiance, Luis "Louie" Ruelas, and expected Gorga to back her up. Ruelas faced some controversy this season, which included a strange video. But, Giudice wouldn't let anyone shade her man, resulting in a very volatile season.
Now, it seems as if things escalated at the reunion, as the siblings are at each other's throats. This time, there was no holding back as Gorga spoke his mind and let Giudice know what he thought of her. And it wasn't very complimentary.
Joe attacked Teresa's sense of family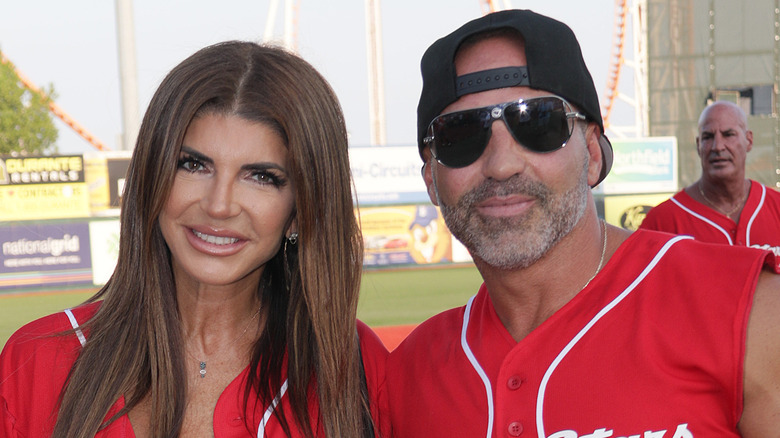 Rob Kim/Getty Images
The trailer for "The Real Housewives of New Jersey" Season 12 reunion shows Teresa Giudice wanting her brother Joe Gorga to defend her fiance Luis "Louie" Ruelas from Margaret Josephs and her husband, Joe Benigno. There's no talking over Giudice when she's yelling up a storm, so he decided to disengage from the altercation and walked away. As he left the room, he couldn't resist taking a jab at her. "You know what, be a sister once in a while," he blasted, adding, "F***ing moron!"
Things only got worse between Giudice and Gorga as the trailer progressed. After Jennifer Aydin called Gorga a "b***h girl," he decided to slip in an insult directed at Giudice. He pointed at his sister and said, "Sitting next to her, calling me a b***h." Of course, Giudice took the bait and retorted, "B***h boy Joe, sorry, you are." As the shocked cast took in the heated exchange, a humiliated Gorga responded, "You've got to stop putting me down." The reality star had had enough and walked off the stage, saying, "I'm done. F*** you people." Andy tried to call him back but Joe wasn't having it. "You know what? I quit!" Gorga said.
Apparently, the drama didn't stop after filming the reunion. On the April 19 episode of "Watch What Happens Live with Andy Cohen," he asked Gorga's wife, Melissa Gorga, if she had spoken to Giudice since the reunion show. She replied, "No."