Khloé Kardashian's Fiery Testimony Pits Rob And Chyna Against Another Pair Of Famous Exes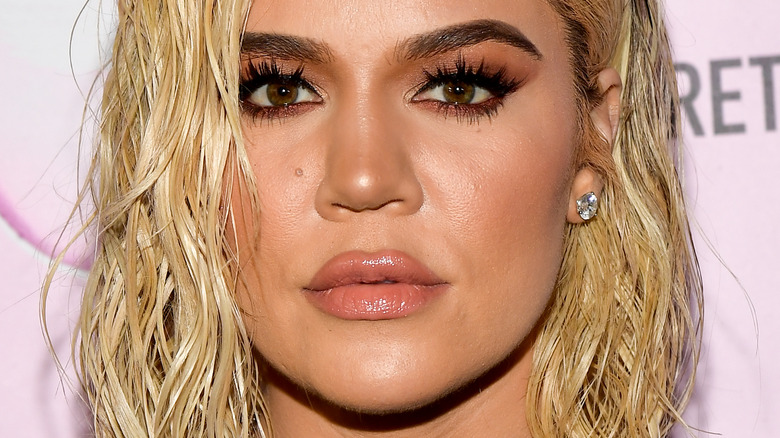 Matt Winkelmeyer/Getty Images
It was another tense day between Blac Chyna and the Kardashians, with the latest drama taking place in a Los Angeles courtroom on April 26. Khloé Kardashian — who wore all black and sported a tightly wound bun — was the first to take the witness stand, where she showed clear frustration in response to Chyna's lawyer, Lynne Ciani, asking similar questions over and over again, as a Nicki Swift reporter in the courthouse observed. When questioned on whether her email of concern to former E! executive Jeff Olde possibly had a role in "Rob and Chyna" getting canceled, Khloé firmly stated, "We [Kardashian family] were not able to control any shows on E!"
As for what some frenzied emails and chatter from the Kardashian family entailed, Khloé referenced their worry for Rob Kardashian and Chyna's imploding relationship. "I was not comfortable with the abuse that was happening," she explained as to why she would contact E! on the matter. "It's what any sibling would do." She also expressed, "We couldn't sleep at night without saying something."
But that's not all she shared. When testifying about the format of "Rob and Chyna," especially in terms of what kind of show it was meant to be from the start, Khloé had a perfect famous couple in mind for reference. 
Rob and Chyna fell short of Newlyweds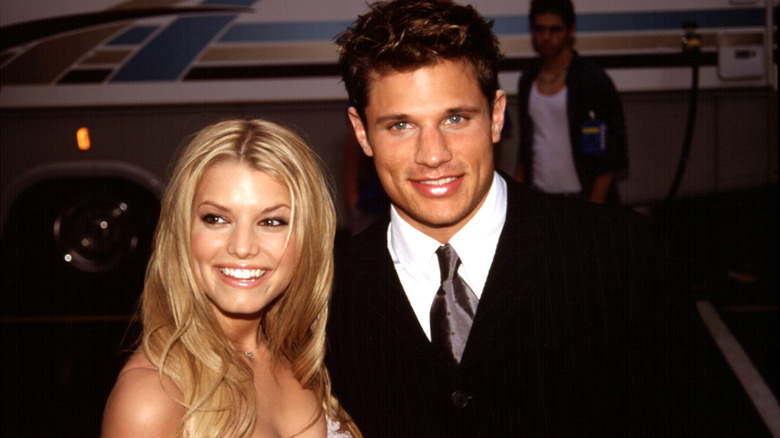 Everett Collection/Shutterstock
Lingering on whether or not the Kardashians had influence over the network when canceling "Rob and Chyna," Khloé Kardashian argued the show fell short on its own. According to a Nicki Swift reporter at the courthouse, Khloé said the family had no opposition to a second season, saying, "We all believe in multiple chances." What broke the deal with E!, according to Khloé, was the couple's lack of putting in the work and not going to therapy following their conflicts.
Khloé explained that as a result, "Rob and Chyna" wasn't the "'Newlyweds' Nick Lachey [and] Jessica Simpson-type show" it was meant to be, with the couple struggling to pull off the same magic and cheery styling. (The world of reality television is truly so small, especially when considering Lachey briefly dated Kim Kardashian — and when we say brief, we mean extremely so.) Former E! Executive Jeff Olde shared a similar sentiment when testifying on April 25, noting he loved the idea of a Rob Kardashian and Blac Chyna wedding for a potential Season 2, per a Nicki Swift reporter's previous report. But when the couple hit rocky times, Olde simply explained, "It was not the show we bought."
Speaking of the conflict, Chyna's lawyer did ask about the explosive December 2016 altercation between her client and Rob, repeatedly asking Khloé about whether she witnessed physical marks or signs of abuse. Although Khloé claimed seeing red indentations around Rob's neck, she was frustrated when prompted to elaborate. "He wasn't unclothed, I didn't scan his body," she quipped.