Kim Kardashian's Dramatic Court Exit Shows What She's Really Like When Cameras Aren't Rolling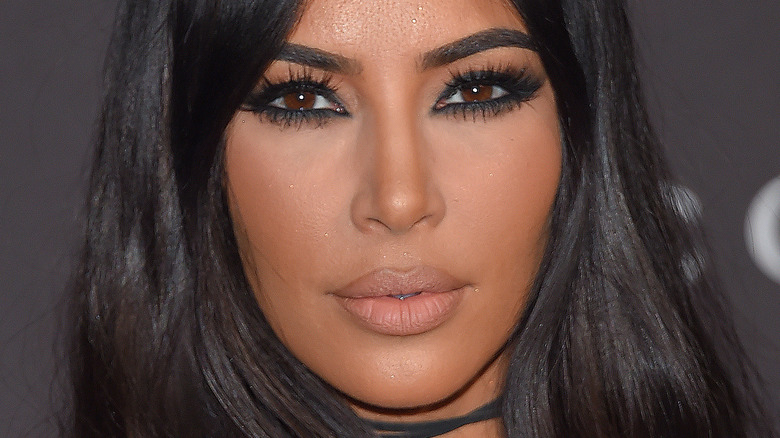 DFree/Shutterstock
In case you missed it, Blac Chyna is suing Kim, Khloe Kardashian, Kris and Kylie Jenner for $100 million over the cancellation of Chyna's reality TV show with then-boyfriend Rob Kardashian, who is also the father of their child, Dream. "Rob & Chyna" premiered on E! back in 2016 but was never renewed after its first season, which Chyna claims is because Kim, Khloé, Kris, and Kylie conspired to spread lies about Chyna to the show's network.
Since jury selection began on April 18, the Kar-Jenners have been present in court as the family takes the stand one by one. Kris was the first to be called to testify, alleging Chyna threatened to physically harm Kylie, which the beauty mogul corroborated in testimony on April 25, according to Nicki Swift's courtroom reporter. Kylie also shared a heartbreaking detail about Chyna's relationship with Tyga, so it's safe to say this courtroom showdown has been nothing short of dramatic.
Given all of the juicy testimony, many were interested to hear Kim Kardashian's account — but right before she took the stand on April 26, the aspiring lawyer encountered a bit of a curveball, which provided insight into her off-camera personality.
Kim Kardashian was unexpectedly called to the stand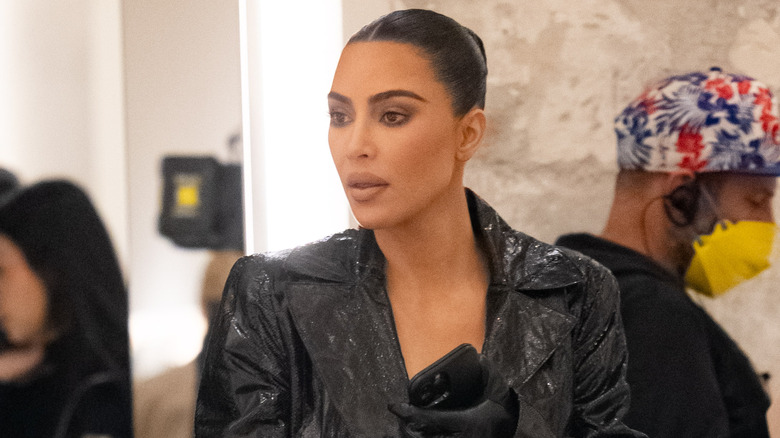 Arnold Jerocki/Getty Images
The trial proceedings on April 26 started off with a bang when Blac Chyna's lawyer, Lynne Ciani, excused Kylie Jenner from the witness stand, despite ending court the previous day with her testimony. Ciani swapped her out for Khloé Kardashian, who appeared frustrated with the repetitive questioning, as Nicki Swift's reporter noted. After Khloé finished, Ciani then called on Kim to testify. That caused a commotion in the courtroom, with the Kardashian's lawyer, Michael G. Rhodes, saying his client "wasn't expecting that." (It's unclear whether Kim wasn't expecting to get called after Khloé or whether she wasn't expecting to testify that day.)
However, Ciani insisted the Kardashian's legal team got ample warning. Before Kim took the stand, her lawyer requested a quick break because his client presumably was caught off-guard. After the judge granted the request, a smiling and seemingly embarrassed Kim, per the observations of Nicki Swift's reporter, quickly trotted down the courtroom's aisle with her head slightly turned down amid some light chuckling from the audience. What made the moment potentially more intense for Kim? Many in the courtroom turned in their seats to watch her swift exit. A few minutes later, Kim returned to the session, appearing as confident as ever. And when she took the stand, she unleashed some serious attitude befitting of a true mogul.
Often, it's hard to imagine that the glamorous, measured facade Kim is famous for could be cracked by anything. But not expecting to be called to the stand in a lawsuit that could possibly cost over $100 million would be nerve-wracking for anyone, no?