Sheriff Confirms Huge Suspicion About Alec Baldwin's Rust Shooting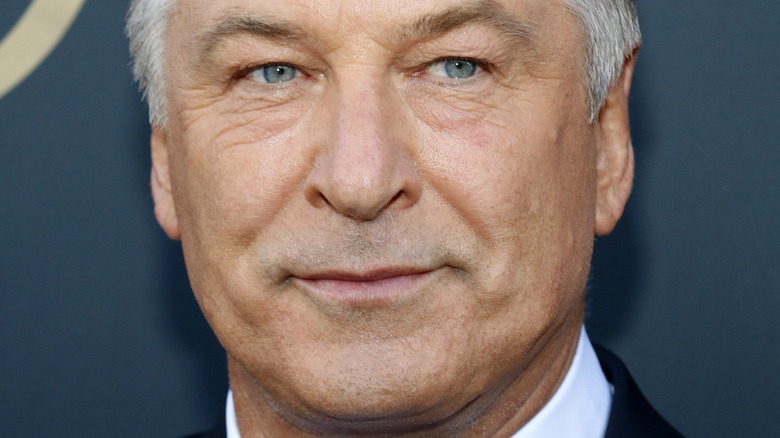 Tinseltown/Shutterstock
Alec Baldwin's life has been in a tailspin for the last six months. In October 2021, while on set for a film that will likely never be released, Baldwin accidentally shot and killed cinematographer ​​Halyna Hutchins with a prop gun. Production was immediately put on hold as authorities tried to suss out what happened.
The set of a film can be a very dangerous place, especially if there are weapons involved, so there are usually multiple people on hand to make sure nothing goes wrong. Months later, it still remains unclear exactly what fell through the cracks, how live ammunition ended up on set, and who was supposed to be responsible for what that day. It has seemed inevitable though, that criminal charges would likely be leveled against someone — maybe even Baldwin.
Since the tragedy, the actor has tried to lay low, but now he's back in the spotlight. Based on statements by the police things may not be looking too good for Baldwin.
Alec Baldwin could be in trouble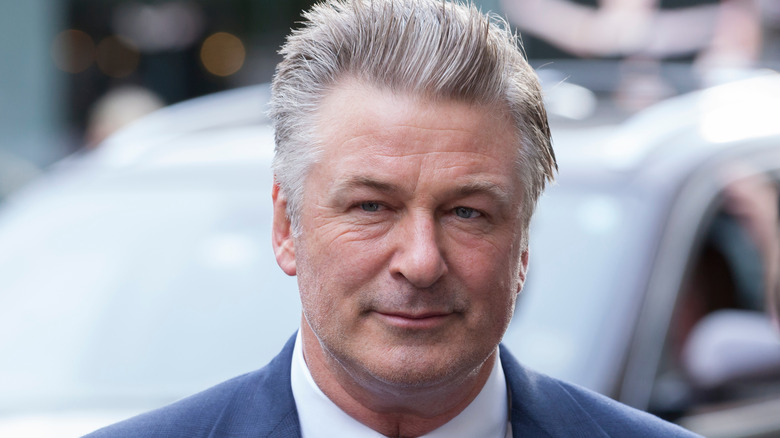 Lev Radin/Shutterstock
Six months after the tragic on-set death of Halyna Hutchins, the Santa Fe County Sheriff's department has released a large swath of documents in connection with the investigation so far. The files included videos of Alec Baldwin rehearsing with the gun in question before the ultimately fatal shooting, as well as footage of him in the interrogation room, per the Daily Mail. 
With so much evidence still in question, Baldwin is far from being in the clear. "I don't think anybody is off the hook when it comes to criminal charges," Sheriff Adan Mendoza said during a "Today" show interview after the bulk of the evidence was released. The biggest question that remains is how live ammunition made it to set. An industry standard holds that live ammunition is not supposed to be used on film sets — for obvious reasons, per New York Times.
As for Baldwin, he's been trying his best to move on with his career. Though he may never return to the set of "Rust," he did begin work on a film set in the U.K., per The Hollywood Reporter. "We had our first day today, which is always ... tricky," he said in an Instagram post. "I haven't worked since October 21 of last year when this horrible thing happened on the set of this film and the accidental death of our cinematographer Halyna Hutchins," he continued. "I still find that hard to say."