New Details About The Alec Baldwin Accidental Rust Shooting Could Change Everything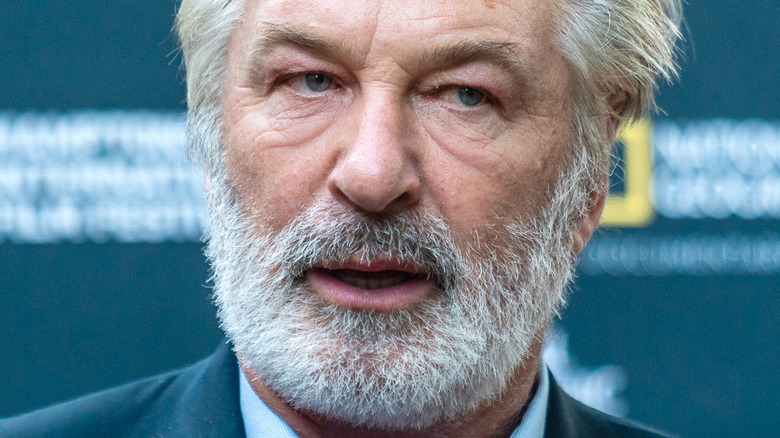 Mark Sagliocco/Getty Images
The film industry was forever affected on October 21, 2021 when cinematographer Halyna Hutchins was tragically killed by a bullet that was discharged during the filming of a scene for Alec Baldwin's movie "Rust." This failure in gun safety on set caused mass outrage and there is now an industry-wide conversation about safety on film sets and the future of "prop guns" being used.
But it has remained unclear exactly how this tragic mistake took place. It seems that everyone from the set is pointing fingers at each other with no actual answers. The FBI and the Santa Fe police have been continually analyzing the scene to figure out who the true culprit of the crime is.
At first, the public mostly blamed Baldwin because he was the one who was filming the scene and pointed the gun in Hutchins' direction. But ever since the tragic news broke from the "Rust" set, Baldwin has maintained that he never actually pulled the trigger of the gun that killed the cinematographer. But how was Hutchins shot if the gun that killed her never had its trigger pulled?
Officials say it's possible Alec Baldwin did not physically pull the trigger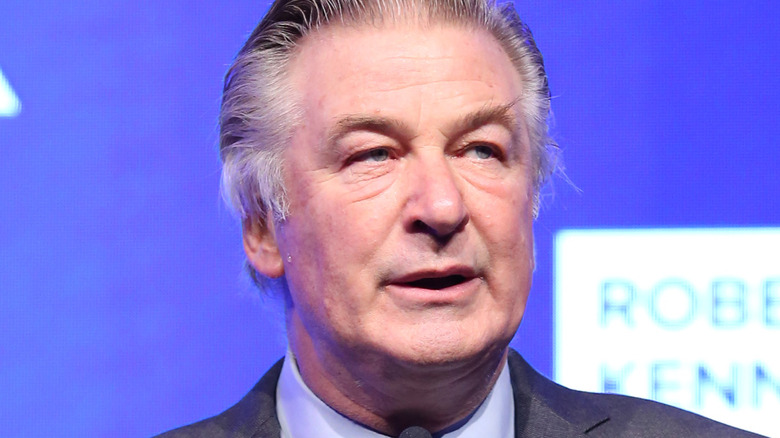 Monica Schipper/Getty Images
Santa Fe District Attorney Mary Carmack-Altwies, who has been investigating Halyna Hutchins' death, set the record straight to Vanity Fair and partly confirmed Alec Baldwin's claims about the incident on the "Rust" set. "You can pull the hammer back without actually pulling the trigger and without actually locking it," she explained. "So you pull it back partway, it doesn't lock, and then if you let it go, the firing pin can hit the primer of the bullet." Although she says that it is unclear whether or not this was the case in the "Rust" shooting, Carmack-Altwies confirmed that it is certainly possible.
But the question still remains: How did this tragedy even happen in the first place? Well, in January, "Rust" armorer Hannah sued the set's ammunition supplier, Seth Kenney, claiming his company provided "boxes of ammunition purporting to contain dummy rounds, but which contained a mix of dummy and live ammunition," per The Hollywood Reporter. However, Kenney has denied this allegation, telling Good Morning America via his attorney that his company didn't provide any live ammo. Additionally, the FBI is currently investigating the recovered live rounds to determine where they came from, meaning there is still a lot of work to do before it's determined who is at fault as well as what exactly happened.
Even if the incident was not directly Baldwin's fault, Hutchins' family is still suing Baldwin, since he was the one who was holding the gun and he was a major producer on the project. More information is sure to be revealed if the lawsuit ever makes its way into court.