Shailene Woodley Gets Candid About Arrest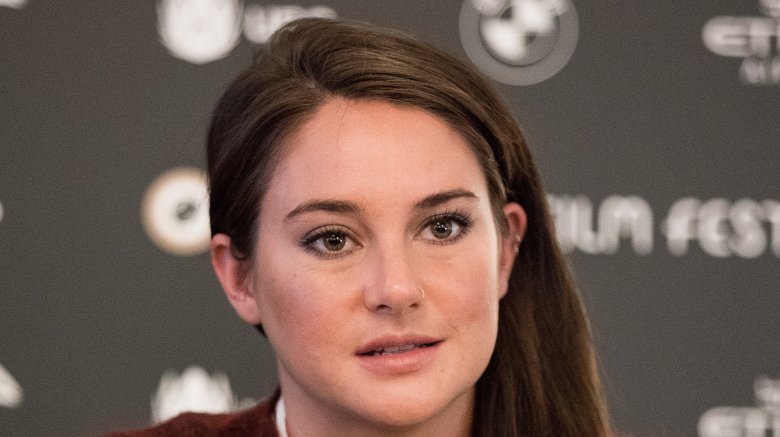 Getty Images
Shailene Woodley just got real about her scary experience in jail.
The Big Little Lies star opened up about her 2016 arrest during a Dakota Access Pipeline protest in her Marie Claire UK cover story, which hit shelves on Friday, Sept. 1, 2017.
As Woodley recalled, two military tanks approached the protesters. "I'm like, 'This is some Divergent s**t,'" she told the publication, in comparison to the dystopian film series that made her a household name. "I was strip-searched [in jail]," the actress revealed. "Like get naked, turn over, spread your butt cheeks, bend over. They were looking for drugs in my a**. When you're in a jail cell and they shut that door, you realize no one can save you. If there's a fire and they decide not to open the door, you'll die. You are a caged animal."
But The Fault In Our Stars actress refused to let this horrible experience stop her vocal activism. "The only way to address climate change and these radical, detrimental policies is for us, as citizens, to shift our lifestyles," she said. "People are too comfortable. We're complacent in many ways. We need to be willing to get uncomfortable."
Woodley took to Instagram on Sept. 1 and thanked the magazine "for the opportunity to sit down and talk about why sustainability can be both invigorating and uncomfortable, but vital nonetheless for the progress of future generations." She continued in the caption, "More often than not, it is the unsung heroes who end up changing the world....All my words and wisdom are simply borrowed from the hearts and souls whom live on the front lines of change each and every day."
As Nicki Swift previously reported, Woodley was arrested with 26 others for criminal trespassing and engaging in a riot during a "peaceful protest" in Bismarck, N.D. on Oct. 10, 2016. She was released later that same day. According to Entertainment Tonight, the actress, who recently expressed an interest in running for Congress, pleaded guilty to one count of disorderly conduct in March 2017. She received a sentence of one year of unsupervised probation and deferred imposition.