Sam Asghari Reveals Some Plans For His Baby With Britney Spears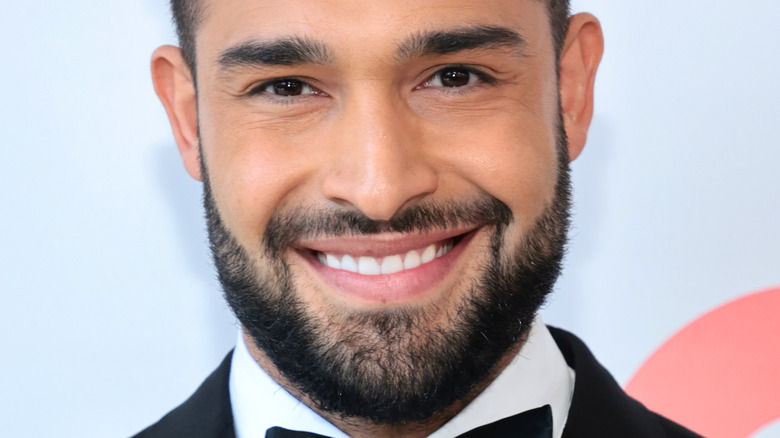 Jamie Mccarthy/Getty Images
Following Britney Spears' announcement that she's pregnant, her partner, Sam Asghari, is opening up about the exciting news. Spears told the world the couple is expecting their first child together in an April 11 Instagram post. The pop star explained how she'd gained weight following a vacation in Maui, which led to the discovery that she's expecting. "I got a pregnancy test ... and uhhhhh well ... I am having a baby," Spears wrote, before adding, "Spreading lots of joy and love."
This will be Spears' third child, as she has two teenage sons with her ex-husband, Kevin Federline, per E! News. However, this will be the first child for Asghari, who also took to Instagram on April 11 to celebrate the occasion. "Fatherhood is something i have always looked forward to and i don't take lightly," Asghari captioned an illustrated photo of a lion and lioness with their cub. "It is the most important job i will ever do," he added. Asghari, whom Spears has referred to as her husband on social media, has now further detailed how he will parent his child with the talented performer.
Sam Asghari wants to be a 'hands-on' father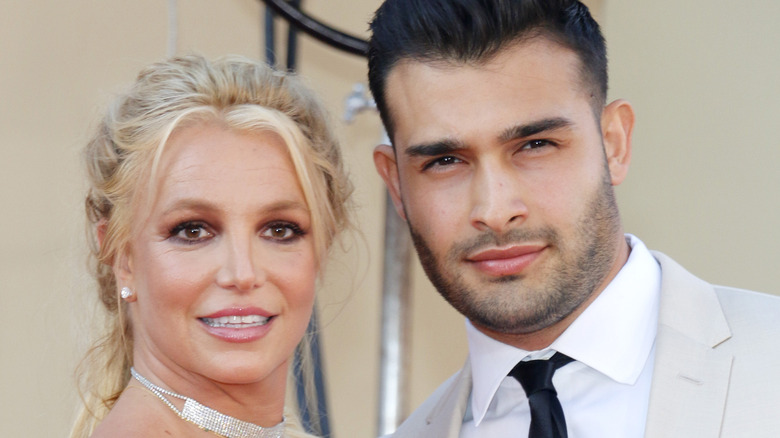 Tinseltown/Shutterstock
Just weeks after Britney Spears publicly announced her pregnancy, Sam Asghari has revealed new information on his parenting plans for their baby. Asghari sat down with Mario Lopez for an Access Hollywood interview on April 27, during which he said he wants to be "hands-on as much as possible" in raising his and Spears' child. It will be Spears' choice as to whether or not they find out the gender of the baby before she gives birth, Asghari said, but this is "something that [he] want[s] to wait for."
He also stated that his parenting approach will vary, depending on the gender of the baby. "If it's a daughter, it's going to be the most spoiled princess ever," Asghari said. "If it's a son, it's going to be the toughest son. I'm going to be tough on the kid." The pregnancy comes after the end of Spears' conservatorship in late 2021. This oppressive legal guardianship prevented her from removing an IUD, according to E! News, which delayed her plans to have a baby with Asghari.
Since the end of the conservatorship, Asghari has voiced his enthusiasm for his future with Spears. "Everything's amazing. We're so excited to start a new chapter, and everything's so positive from here on out," he told Entertainment Tonight in March. Congrats to Spears and Asghari as they prepare for their roles as parents together!