Britney Spears Sends Fans On A Rollercoaster Ride With Her Latest Life Update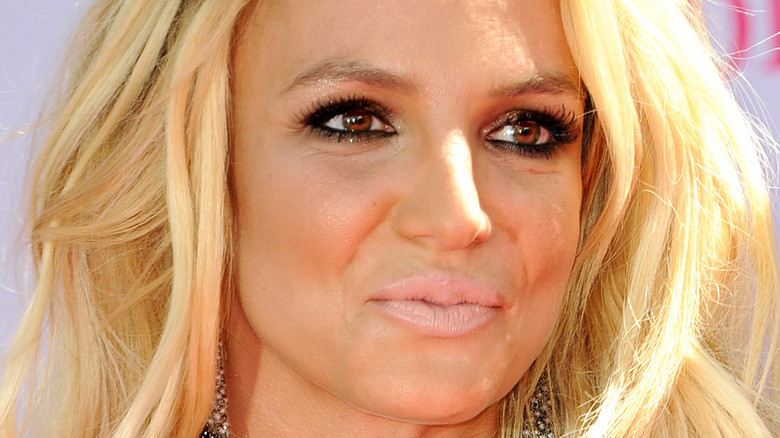 Tinseltown/Shutterstock
It's been a whirlwind year for pop princess Britney Spears. As fans know, Spears went through a very public battle over her conservatorship, and though it wasn't easy, she still managed to come out on top. Since then, the singer has not been shy about sharing all of the terrible things that she went through while she was under the conservatorship, including choices about how to treat her own body. Spears even admitted that she was forced to get an IUD, according to court transcripts. "I have a (IUD) inside of myself right now so I don't get pregnant. I wanted to take the (IUD) out so I could start trying to have another baby," she confessed, per Variety. "But this so-called team won't let me go to the doctor to take it out because they don't want me to have children."
Since she's gotten out of the conservatorship, Spears has made many changes in her life, including getting engaged (and allegedly married) to boyfriend Sam Asghari. The mother of two has made it no secret that she wants to expand her family with the model. "I'm thinking about having another baby !!! I wonder if this one is a girl ... she's on her toes reaching for something ... that's for sure," she wrote on Instagram in November 2021. The singer also included a black and white shot of adult feet next to a baby on tippy-toes.
In April, Spears revealed that she may have gotten what she's always dreamed of. 
Britney Spears announces pregnancy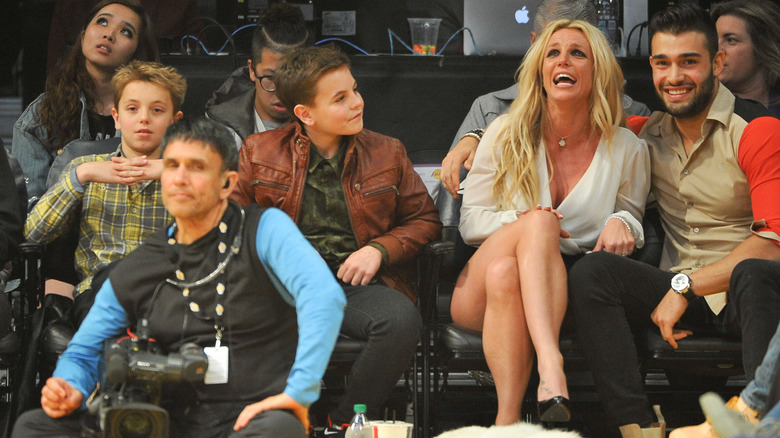 Allen Berezovsky/Getty Images
Britney Spears' smash "... Baby One More Time" might have a whole new meaning after some surprising news. The songstress took to Instagram to share an image of a light pink coffee cup and saucer surrounded by pink flowers. With the image, Spears included a lengthy caption to announce her third pregnancy. "I lost so much weight to go on my Maui trip only to gain it back... I thought "Geez ... what happened to my stomach ???" My husband said, "No you're food pregnant silly !!!" So I got a pregnancy test ... and uhhhhh well ... I am having a baby," she wrote on the post. "4 days later I got a little more food pregnant ," she shared, adding that her bump is growing.
The singer added that she hopes she's not pregnant with twins, stating that she "might just loose it" if that were the case. Sadly, Spears failed to share any additional information, like how far along she is. However, she did manage to take a jab at the paparazzi. "I obviously won't be going out as much due to the paps getting their money shot of me like they unfortunately already have," she wrote. Spears also dropped another bombshell, revealing that she experienced "perinatal depression" during her past pregnancies, and said that it was tough to go through. The singer said she's glad more people now openly talk about depression instead of sweeping it under the rug.
Britney Spears shares two sons with ex Kevin Federline — Sean Preston and Jayden James.