Blac Chyna's Lawyer Got A Not-So-Subtle Roasting From Pete Davidson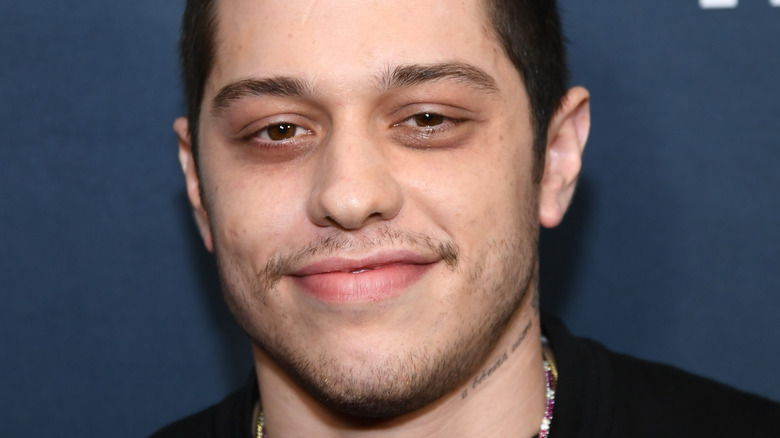 Dimitrios Kambouris/Getty Images
Fans were abuzz upon learning Pete Davidson unexpectedly showed up at the Blac Chyna defamation trial in an apparent show of support to Kim Kardashian and her family. The couple who goes to Kourt together, stays together? TBD!
Jokes aside, the "Saturday Night Live" star had been absent for the entirety of the court proceedings, but managed to attend the final day before jury deliberations. A Nicki Swift reporter who attended court on April 28 spotted the comedian sitting in the back row on the Kardashian family's side, with a bodyguard occupying the seat next to him.
Davidson mostly kept to himself in the courtroom, and only interacted with the Kardashians when he was approached. He had shared a warm hug with Kris Jenner when she slipped out of the room early with Kylie Jenner, and Nicki's courtroom reporter noted how comfortable and loving they appeared with each other. He also seemed to have been listening intently to what the lawyers were saying in their closing arguments, and at one point, he even inadvertently roasted Chyna's lawyer after she objected to the opposing party.
Pete Davidson loudly chuckled at Chyna's lawyer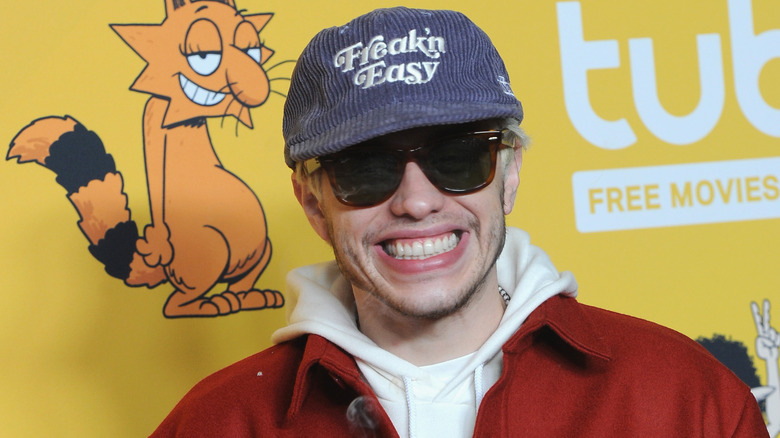 Albert L. Ortega/Getty Images
Seeing as it was the last day before the jury deliberations, the Nicki Swift reporter who attended the trial reported that the final moments of court were tense. Kim Kardashian's lawyer, Michael G. Rhodes, pulled out all the stops to discredit Blac Chyna's claims that the Kardashians conspired to destroy her reality TV career, leading to a significant loss of income.
Rhodes questioned why she didn't file any of her taxes in recent years, arguing she can't accuse the Kardashians of financial losses if she can't even prove how much money she makes annually. He also questioned Blac Chyna's claims of being treated with malice by the Kardashians, noting how Kylie let her live in her house for free, and how Kris Jenner included Dream in a $50,000 commercial for Amazon. Rhodes also brought up Chyna's destruction of a gingerbread house gifted to her by the Kardashians, dramatically asking the jury, "She's so angry that she destroys a gingerbread house...who does that?"
Davidson kept quiet until after Rhodes closed his argument, but had a noticeable reaction when Chyna's lawyer, Lynne Ciani, shot up from her seat and shouted, "Your honor, I object!"  The judge, without missing a beat, quickly replied "overruled," eliciting a big chuckle from the comedian. The laugh was loud enough that Nicki Swift's court reporter turned around to see who made the noise. He appeared to be very amused by what had happened, with his signature big smile plastered across his face. A dramatic day in Kardashian Kourt, indeed!