The Unexpected Guest Who Showed Up To Support Kim Kardashian At Her Explosive Trial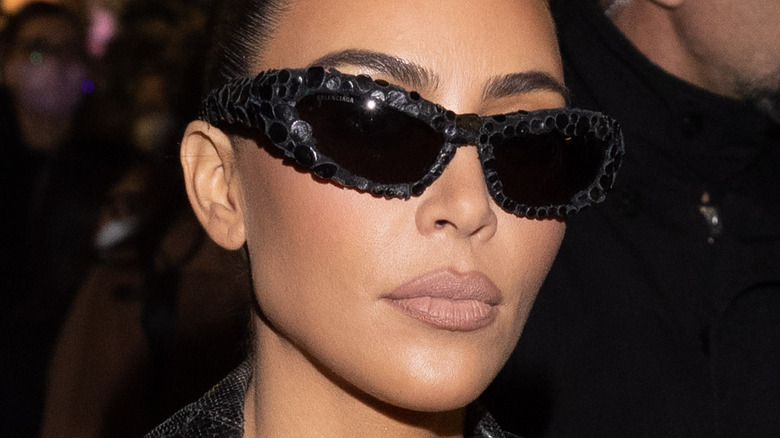 Arnold Jerocki/Getty Images
It's been a tough few days for the Kardashians as they battle it out with Blac Chyna in court, but it appears that they have a solid support system to help them power through, especially Kim Kardashian.
The SKIMS founder and aspiring lawyer gave her testimony on April 26, claiming she didn't have anything to do with the cancellation of Blac Chyna and her brother Rob Kardashian's show, as Chyna claims to have happened. She did, however, admit that she didn't want to work with the model at the time. "I will not go into a toxic work environment," she said, per Nicki Swift's reporter who attended court. "On my own show, I have the power to do that." The following day, Rob took the stand, expressing nothing but bad memories over his past relationship with Chyna.
Cut to closing arguments on April 28, when someone unexpected showed up to give moral support to Kim and the rest of the Kardashians involved in the case.
Pete Davidson made a surprise appearance at court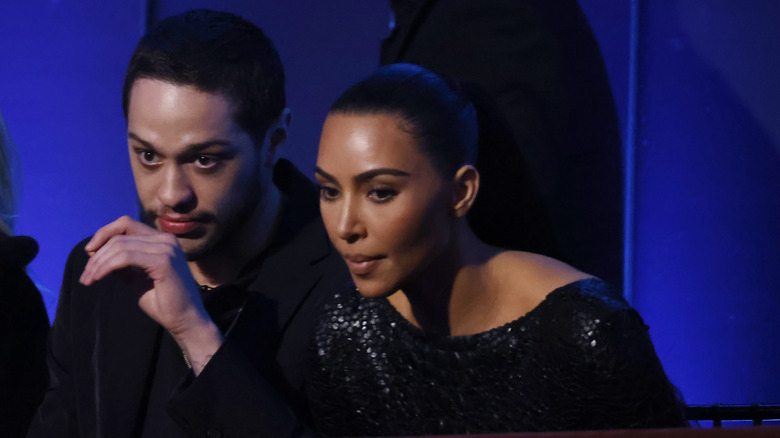 Paul Morigi/Getty Images
In a move that some might not have saw coming, Kim Kardashian's boyfriend Pete Davidson attended the trial on April 28, in an apparent show of support. According to a Nicki Swift reporter who was in court, the comedian showed up wearing white sweatpants and a black long-sleeve shirt adorned with a gold chain, taking a seat all the way in the back row on the Kardashian family's side. Meanwhile, Kim donned more formal attire, wearing black pants paired with a black silk oversized blazer jacket and her hair in a tight bun.
As the final arguments in the $100 million defamation case wore on, Kris Jenner and Kylie Jenner left the scene early. But Kris was sure to acknowledge Davidson and gave him a warm hug on her way out, as Nicki Swift's reporter observed. The "Saturday Night Live" star stayed in support of Kim and Khloé Kardashian as they listened to the closing arguments. He mostly appeared relaxed, save for a time when he momentarily laughed at Chyna's lawyer's objection to the Kardashian lawyer's final argument.
Once the court had been adjourned, Kim and Khloé walked down the court aisle, but Kim paused at the door so Davidson could leave with her. The comedian then walked out with the sisters. With the jury now in deliberations, it won't be surprising if Davidson shows up again, this time to hear the final verdict.