Gisele Bündchen Stuns With Her First Magazine Cover In Years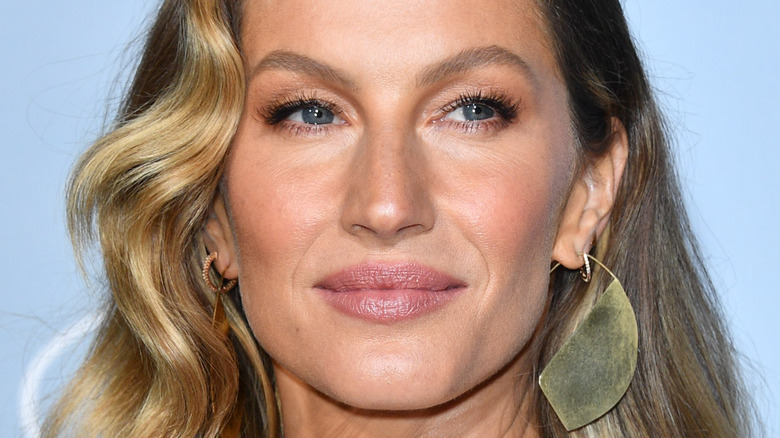 George Pimentel/Getty Images
Supermodel Gisele Bündchen has left fans in awe of her latest magazine cover photoshoot. 
According to Page Six, Bündchen hasn't been on the cover of a magazine in years. Not only has the iconic model taken a break from being a cover girl in recent years, but she also decided to retire from the catwalk in 2015. "Today after 20 years in the industry, it is a privilege to be doing my last fashion show by choice and yet still be working in other facets of the business," she wrote on Instagram at the time, noting she started her modeling journey at just 14 years old.
Although Bündchen announced her plan to step away from the runway, Bündchen has never chosen to slow down her modeling career as a whole. "I think I'm the farthest I've ever been from retiring," Bündchen said on "The Ellen DeGeneres Show" in December 2018. "I think [I'll] retire only the day I die because I love working, I love creating." Bündchen's latest photos for V Magazine are evidence that her modeling abilities are still as strong as ever.
Gisele Bündchen is a 'hot mama' on the cover of V Magazine
Gisele Bündchen is showing readers why she remains one of the most successful models in the world. Stunning on the cover of V Magazine's 136th volume, Bündchen was "styled by Gro Curtis in the season's boldest pieces" in a total of five stunning magazine cover photos. She wore garments like a leopard swimsuit by Norma Kamali, a Chanel top paired with the brand's swimwear, and a Dior Haute Couture bodysuit and tights in some of the pictures. Bündchen posted three images from the shoot on Instagram, which prompted her husband, Tom Brady, to comment "Hot Mama," along with five fire emojis.
Not only did Bündchen look amazing in the photoshoot, but she also got a chance to tell V Magazine about how her life has improved with age. "When you're in your twenties, you try to fit in and you try to belong. When you're in your forties, you feel more comfortable in your skin," she said, via People. "I feel like I have only gotten stronger with time, and that's in all [aspects] of my life." We're hoping the legendary model will grace more magazine covers like her stunning shoot for V Magazine in the near future!