James Corden Decides To Make A Huge Change In His Career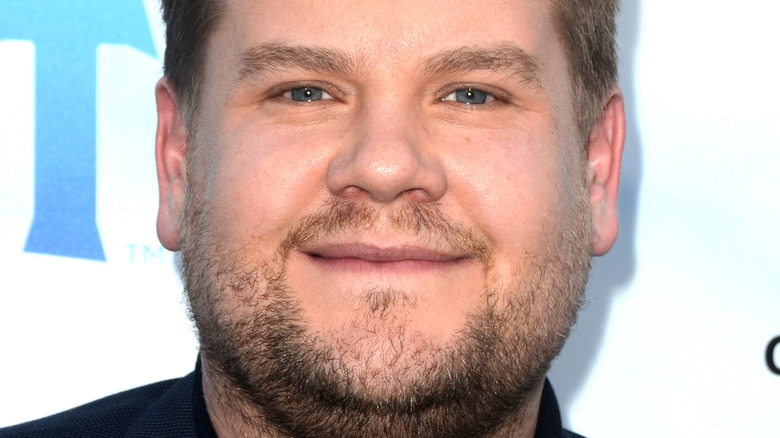 Kathy Hutchins/Shutterstock
Comedian and late night television host James Corden will soon be making a significant new move in his professional life. Corden began hosting "The Late Late Show" in 2015, when he gave his first monologue and spoke of his surprise in getting this gig. "Believe me, however shocked you are that I am doing this job, you will never be as shocked as I am," Corden joked. "But I promise you, we're going to have fun on this show."
Following his debut, the series gained a large fanbase due to Corden's entertaining skits, including Carpool Karaoke, a popular segment that shows Corden and famous musicians singing along to the artists' songs while driving together. One segment from 2016 featuring Adele has over 254 million views on YouTube. 
Corden opened up about the show's success in a 2015 interview. "We're very, very lucky to have such a good team of people that work on the show," Corden said on "CBS Mornings." He continued, "We never thought that we would hit the ground running quite as fast as we did." Now, seven years later, Corden made an announcement about his future that includes a major "Late Late Show" shake-up. 
James Corden will leave The Late Late Show in 2023
Following a run of over seven years hosting "The Late Late Show," James Corden has announced that he will continue to fill this role for just one more year. He spoke about this choice on an episode of the show from April 28. "When I started this journey, ... I never saw it as my final destination," Corden said. "I never want this show to overstay its welcome in any way. I always want to love making it." He further stated that he and crew members are "all determined to make this the best year" ever of "The Late Late Show."
Deadline broke the news of Corden's choice to exit "The Late Late Show" in 2023. The host told the trade it was "a really hard decision to leave" this position, but explained that he'd contemplated pursuing different professional opportunities for a while, so he feels his departure will come at just the right time. "I'm so immensely proud of the show," Corden said before adding, "I always thought I'd do it for five years and then leave, and then I stayed on. I've really been thinking about it for a long time, thinking whether there might be one more adventure." Corden has certainly left his mark on late night television as "The Late Late Show" host, hitting 1,000 episodes in December 2021. Whatever Corden does next, it probably won't be a "Cats" sequel.