Naomi Judd's Comments On Her Mental Health Struggle Have Resurfaced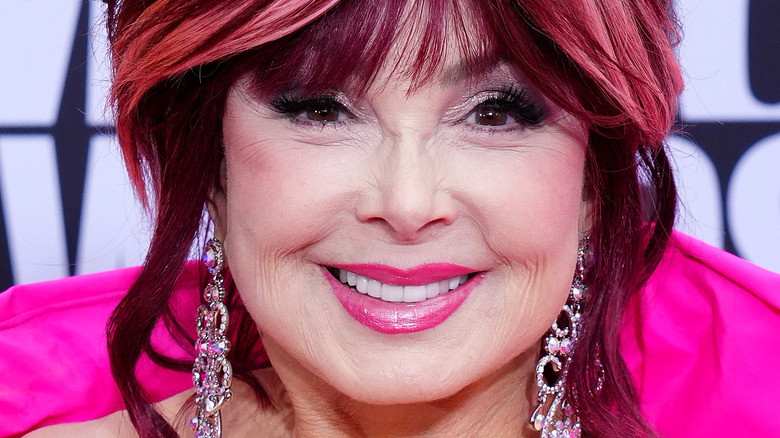 Jeff Kravitz/Getty Images
It's hard to believe that one-half of the singing duo The Judds has died. On April 30, Naomi Judd's daughters, Ashley and Wynonna Judd, took to social media to share some devastating news with fans. "Today we sisters experienced a tragedy. We lost our beautiful mother to the disease of mental illness," Ashley wrote on Instagram and Twitter. "We are shattered. We are navigating profound grief and know that as we loved her, she was loved by her public. We are in unknown territory." To make things even more heartbreaking, Naomi's death came ahead of her and Wynonna's induction into the Country Music Hall of Fame, which, as we all know, is an incredibly high honor in the music industry.
The May 1 ceremony went on as planned, and Wynonna and Ashley put on brave faces as they took to the stage to honor their mother. "My momma loved you so much, and she appreciated your love for her, and I'm sorry that she couldn't hang on until today," Ashley said, making sure to thank fans for helping Naomi through some tough times. She noted that their "esteem" and "regard" for her "really penetrated her heart and it was your affection for her that did keep her going in these last years." Wynonna echoed the same sentiments, and took a second to share a laugh, stating that she hadn't prepared much of a speech since she "knew that mom would probably talk the most."
After all, when it came to sharing her issues, Naomi was incredibly brave. 
Naomi Judd was candid about mental health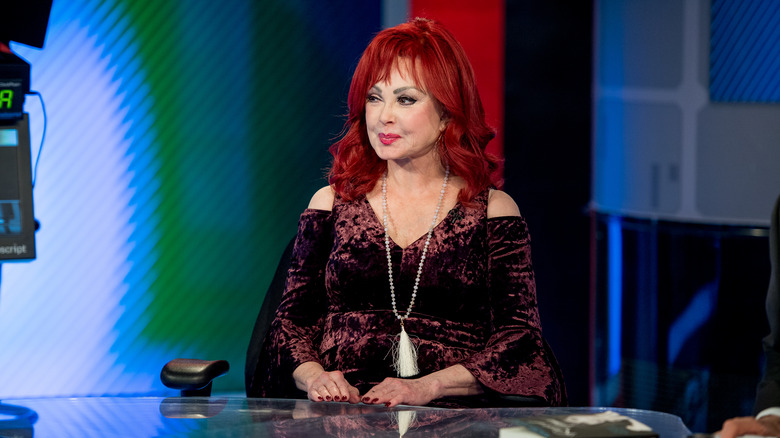 Roy Rochlin/Getty Images
Naomi Judd was always candid about her personal struggles, and she bravely shared her story on "Good Morning America" in 2016, helping to raise awareness in the process. During the sit-down with Robin Roberts, Naomi talked about her memoir, "River of Time," which detailed her struggles with mental health, and how it got worse when she and her daughter, Wynonna Judd, stopped touring. "[Fans] see me in rhinestones, you know, with glitter in my hair, that really is who I am. But then I would come home and not leave the house for three weeks, and not get out of my pajamas, and not practice normal hygiene," she told Roberts, adding that "it was really bad." Naomi said that she "spent two years" on her couch, and after touring, she went into "this deep, dark, absolutely terrifying hole" from which she could not remove herself.
Naomi went into a little more detail about her depression, which she said ran on "both sides" of her family in a 2017 essay for NBC News. "My brain simply doesn't make any of the happy chemicals it's supposed to, and I have to use medication to give me a chance to have a life," she wrote. The singer shared that her daughters, Wynonna and Ashley Judd, were always by her side, but it wasn't always easy. "It's almost as hard on you as it is on the person suffering, especially when you love each other as much as the four of us love each other." 
If you or someone you know is having suicidal thoughts, please call the National Suicide Prevention Lifeline at 1-800-273-TALK (8255) or text HOME to the Crisis Text Line at 741741.