Things Aren't Looking Good For Amber Heard's Career Amid Johnny Depp Trial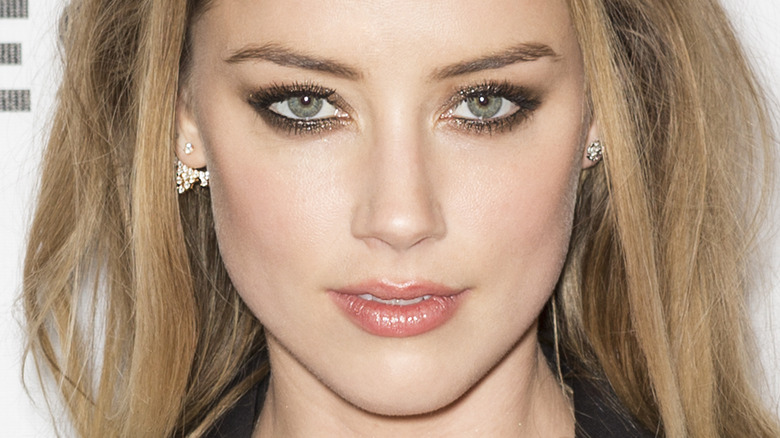 Ovidiu Hrubaru/Shutterstock
It has been three weeks of the Johnny Depp-Amber Heard trial dominating headlines and so far, public opinion seems to be swaying in Depp's favor. With the Heard legal team yet to present their side of the evidence — and Heard herself yet to testify — Depp's legal team has largely controlled the narrative. According to a survey of 1,000 Americans conducted by Rasmussen Reports, 40% of respondents, based on what they do know of the trial, voted that they believe Depp, while only 10% sided with Heard, and 51% remain undecided. 
Among the celebrities who have taken a stance, the favor heavily leans toward Depp as well. "The Walking Dead" actor Laurie Holden tweeted in April that she would defend the "Edward Scissorhands" star "again in a heartbeat," adding, "Just happy that 6 years later the world is finally catching up." Model Ireland Baldwin called Heard "a disaster of a human being" in an April Instagram Story and wrote that she hopes that Depp "gets his reputation and his life back," per Page Six.
Things seemed truly dire when it was reported on May 1 that Heard jettisoned her PR team, Precision Strategies, for another firm after the negative press, per NBC News. Of course, Heard's legal team starts presenting evidence on May 3, with Heard likely taking the stand soon after. Given the recent reports surrounding Heard's acting career, however, it seems the damage may have already been done.
Has Amber Heard's role been edited down in Aquaman 2?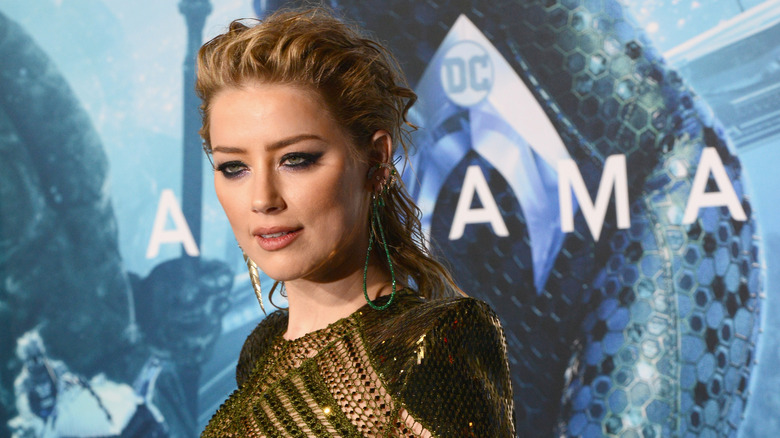 Albert L. Ortega/Getty Images
Amber Heard may be spending less time in Atlantis than previously expected in the "Aquaman" sequel. Film critic Grace Randolph, whom Bounding Into Comics dubbed "YouTube's comic book film scoop purveyor," tweeted on April 28, "I hear #AmberHeard has less than 10 min of screentime in #Aquaman2." In "Aquaman and the Lost Kingdom," Heard — who portrays the love interest of Jason Momoa's Aquaman, Queen Mera – was expected to reprise her lead role as a secondary protagonist in the sequel. 
If Randolph's report is true, then Warner Bros studio execs have seemingly done an almost-180 from their previous statements indicating they wouldn't cave to pressure. On the "Deadline Hero Nation podcast" in July 2021 (per Deadline), producer Peter Safran emphasized the film wouldn't be swayed by "what is going on in the Twitter-verse." Safran added, "You gotta do what's best for the movie ... We felt that if it's James Wan, and Jason Momoa, it should be Amber Heard."
Could it be that a Change.org petition actually effected change? The "Remove Amber Heard from Aquaman 2" petition has received a whopping three million signatures at the time of this writing, with the numbers dramatically spiking since Johnny Depp's trial against Heard began.