What Margot Robbie Really Did Before She Started Acting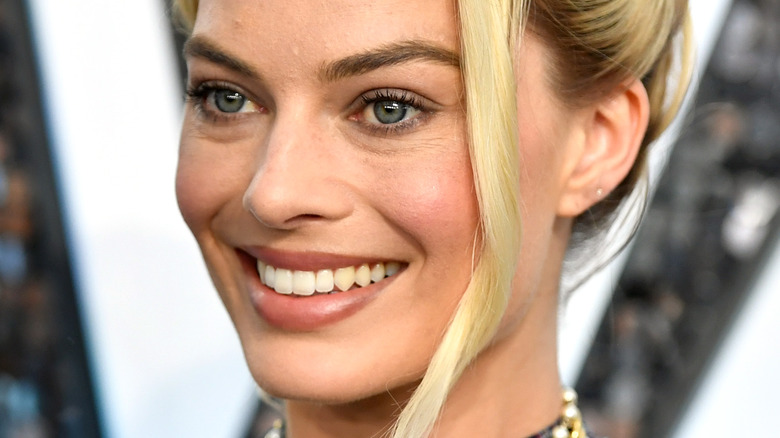 Emma Mcintyre/Getty Images
Margot Robbie is undoubtedly one of the most sought-after actors in Hollywood today. She rose to prominence when she starred opposite Leonardo DiCaprio in "The Wolf of Wall Street," and since then, her career has soared to impressive heights.
In 2018, she managed to bag nominations for Best Actress at the Oscars, Golden Globes, BAFTAs, and SAG Awards, thanks to her work in "I, Tonya," as the notorious figure skater Tonya Harding. She also earned nods from these reputable bodies in the years since, most notably for her roles in "Mary Queen of the Scots," "Bombshell," and "Once Upon A Time in Hollywood." Robbie has most certainly cemented her status as one of the most talented actors in the industry, and she wants it to stay that way. "I want people to see me as an actor. I am not a model," she said in a 2018 Net-A-Porter interview.
But before attaining popularity, Robbie was just like everybody else — a normal, working girl. In fact, back when she was still a fledgling actor, she worked a bunch of different jobs to survive, including being a bartender and house cleaner.
Margot Robbie worked a bunch of odd jobs before achieving fame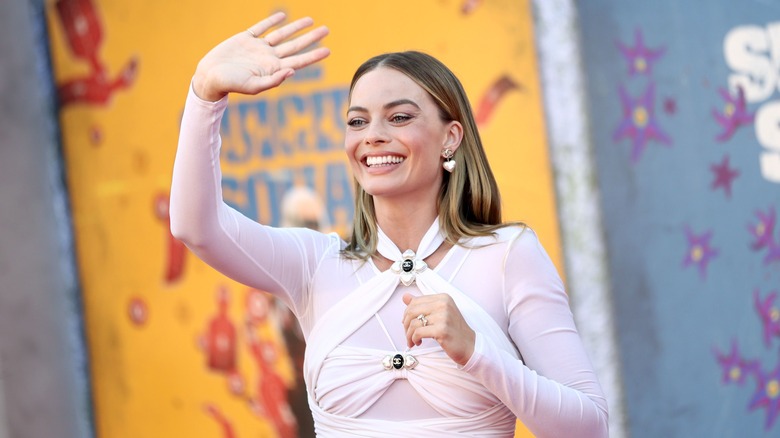 Matt Winkelmeyer/Getty Images
Margot Robbie is not the first actor in Hollywood who worked a string of odd jobs before making it big. But Robbie, in particular, has quite the résumé. In a 2013 interview with the Australian Council of Trade Unions, she shared that she barely turned down jobs. "I've worked in restaurants — behind the bar, in the kitchen — I did retail for two years, I've done some secretary work," she said.
In a Vanity Fair feature, Robbie also revealed that she worked multiple jobs simultaneously to scrape up more cash, including cleaning other people's houses. "I've worked three jobs at a time. I worked in a pharmacy, an office, at a warehouse, did catering." One of her more interesting jobs was being a sandwich maker at Subway. "I was really good at it! I make a mean Subway. The trick is to spread everything evenly out and cut it so well that there is never a bad bite," she dished. But months after she quit putting together sandwiches, she bagged a modeling gig for the same brand. "I got paid like 20 times the amount I ever earned there."
But Robbie has no problem being known as the girl who went from rags to riches. While she struggled in the past, her experience led her to where she is today. "I had the best upbringing," she told Net-A-Porter. "I know that I can get by with very little money. I know how to do it. I've done it and I'm not scared of it."
Margot Robbie went to circus school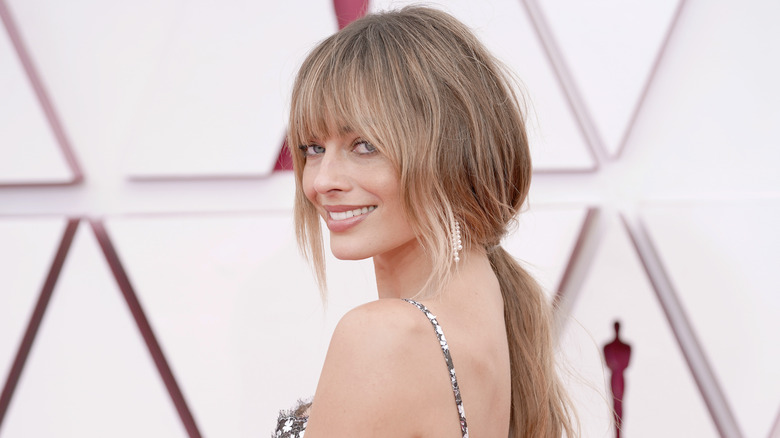 Pool/Getty Images
If you've been wondering if Margot Robbie really deserved her role in "Queen of the Air," get this: She went to circus school at age 8 and has the "trapeze certificate" to show for it.
In an interview with Vogue in 2016, the actor said it was her mother's idea to enroll her in circus school, but she does not get to utilize her skills as often as she'd like. It's gotten to the point where she'd have recurring dreams about flying through the air. "I couldn't stop thinking about that stupid dream," she said at the time. "I feel like I missed my calling." Thankfully, she takes trapeze classes from time to time now, and her instructor even gushes that Robbie is "disgustingly good at it."
As if she's not already impressive, David Ayer, who directed "Suicide Squad," where Robbie played the infamous anti-hero, Harley Quinn, revealed she does her own stunts. He said Robbie wass aware that the role required a lot of "heavy lifting" for an actor, but she pulled through. "She's a tough girl, and she's incredibly smart and mature beyond her years. She has ridiculous depth, and she's never been coddled, so she's very physically courageous," he said. "The things she was doing herself as far as stunts, you wouldn't believe. There's only a handful of actors who do that sort of work themselves."