Teresa Giudice Slams Melissa Gorga In The Pettiest Way Possible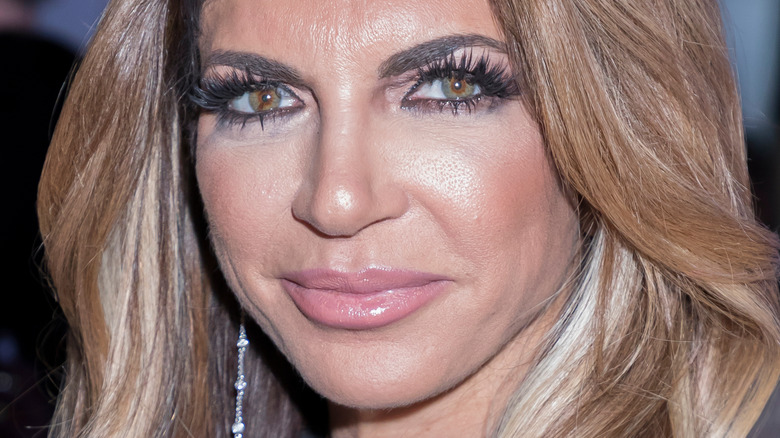 Sam Aronov/Shutterstock
Teresa Giudice's relationship with her brother Joe Gorga isn't at its highest point. That became evident when the trailer for the "Real Housewives of New Jersey" reunion came out in April, which showed Joe leaving the set after exchanging words with his sister, People noted. The siblings have been feuding over Giudice's fiance, Luis "Louie" Ruelas, who is frequently attacked by other "RHONJ" stars, particularly Margaret Josephs and her husband, but also by Joe himself, Page Six reported. "I wish you would f**king tell Margaret to shut the f**k up," she told her brother.
The rising tension between them has also affected Giudice's relationship with Melissa Gorga, her sister-in-law. The two haven't spoken since they filmed the reunion, Melissa said on "Watch What Happens Live with Andy Cohen" on April 19. Despite their lack of communication, she still considers Giudice an integral part of her life because they are family, she told TMZ. Giudice also agrees with Melissa that blood will continue to tie them together. "We're family. I love her. She's my sister-in-law, and vice versa," she told E! News in April. "And I'm sure she loves me because I'm her sister-in-law."
Their family connection has brought its own set of issues, however. Because they are related, Melissa was particularly upset when Giudice shared she wouldn't have her in her wedding to Ruelas. "I'm not her best friend, she's not my best friend," Giudice told E! News. On the May 3 reunion, Melissa made her feelings known.
Melissa Gorga is upset Teresa Giudice included other sisters-in-law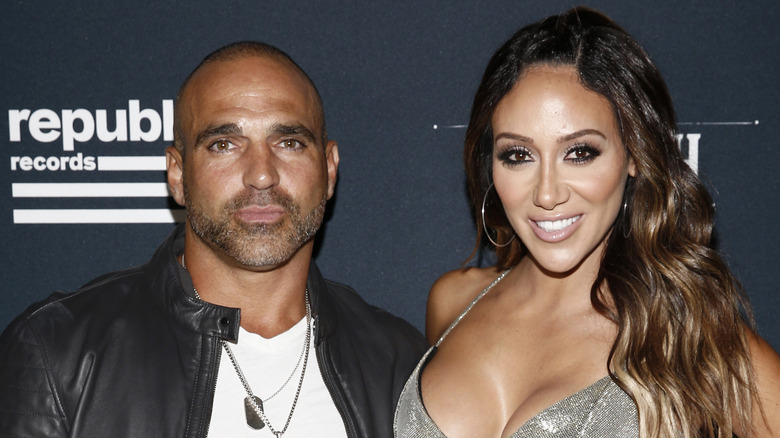 Brian Ach/Getty Images
Teresa Giudice's wedding to Louie Ruelas doesn't even have a date yet, but the nuptials are already proving to be a dramatic affair. When Giudice announced Melissa Gorga wouldn't be among her bridesmaids on her special day, Joe Gorga's wife initially understood her decision because she assumed her sister-in-law would just have her daughters by her side, as she said on a preview clip of the reunion shared by Bravo. But she was hurt when she learned Giudice intended to include her future sisters-in-law, referring to Ruelas' sisters. 
Giudice had no apologies, though. "I speak to them, like, all the time ... This is the thing honey, we're not close. Like, you're my sister-in-law, but we're not close," Giudice told Melissa, who had an issue with that explanation. "We have a lot of memories, even if we're not close," Melissa said. She also felt the need to remind Giudice of their history together. "When you were away, I was the one helping you mother pick up your girls and bring them to dance," detailed Melissa, who has been married to Joe since 2004, according to Us Weekly.
During the reunion, Joe also questioned Giudice's sense of family when she accused him of attacking Ruelas. "Be a sister once in a while," he told her, according to Page Six. Despite knowing Ruelas' sisters for a short time, Giudice sometimes takes to Instagram to boast about their bond. "Sweet loves," she captioned a December snap.