Family Services Reportedly Concerned About Rob Kardashian And Blac Chyna's Daughter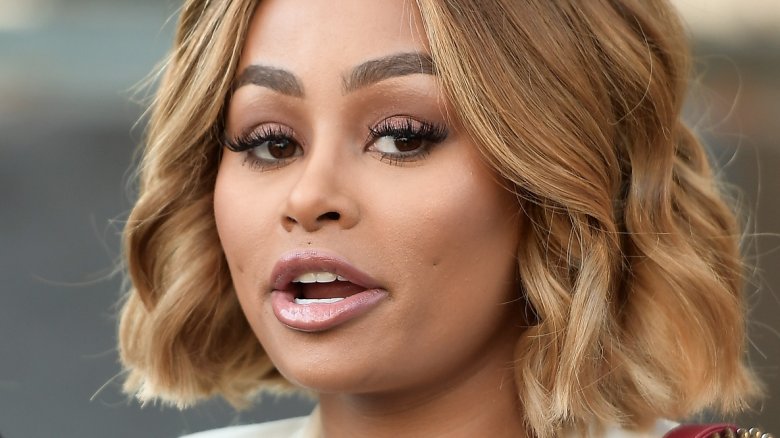 Getty Images
We hope baby Dream is okay!
TMZ reports that the Los Angeles County Department of Children and Family Services is currently looking into the welfare of Rob Kardashian and Blac Chyna's daughter. And, according to the celeb gossip site, the DCFS has already asked a judge at the area's County Dependency Court to make a formal decision regarding Dream's safety.
Chyna has reportedly already been investigated once before by the DCFS for her alleged drug use—before she and Kardashian called it quits.
As Nicki Swift previously reported, Kardashian and Chyna have since had a huge falling out. In early July, Kardashian went on a lengthy social media rant, blasting Chyna for allegedly cheating on him, sharing sexually explicit photos of her, and accusing her of drug abuse. Chyna responded, alleging that he'd gotten physically violent with her in the past. She also hired celebrity attorney Lisa Bloom and went after Kardashian for his revenge porn posts and was granted a temporary restraining order against her former fiancé.
According to People, Kardashian, 30, and Chyna, 29, are due in court for a custody hearing on Sept. 18. And, while Kardashian has apologized for his actions via his lawyer Robert Shapiro, he's reportedly very angry with Chyna. A source told the magazine, "Rob very much resents Chyna," adding, "He thinks she is evil. But for his daughter's sake, he plans on staying calm."
Hopefully, the two will be able to work things out—before the DCFS has to get involved anymore than they already are.
While we wait to learn the outcome of Kardashian and Chyna's hearing, read up on why we're worried about Dream.