Minnie Driver Reveals The Harsh Truth About Her Relationship With Matt Damon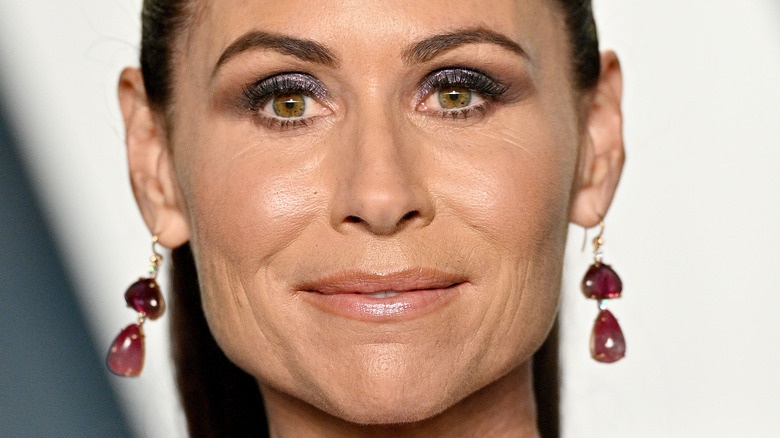 Lionel Hahn/Getty Images
Minnie Driver has been a part of plenty of different projects, but "Good Will Hunting" was probably her most famous. The 1997 film was a hit from the very start, and Matt Damon and Ben Affleck took home the Oscar for Best Original Screenplay. There's no doubt that the movie helped put Driver on the map, and believe it or not, she has Damon and Affleck to thank for letting her be a part of the film in the first place.
In a 2016 interview with Andy Cohen on "Watch What Happens Live," the star revealed some people didn't want her to be in the film. "The producer of 'Good Will Hunting' did not think I was hot enough to be in that film and did not want me in the film," she told Cohen. Driver added that she was incredibly grateful Damon, Affleck, and "Gus Van Sant fought very hard for me to play that role." 
Driver and Damon met for the first time on the "Good Will Hunting" set, and their on-screen chemistry transpired off-screen — something we have seen in plenty of films like Brad Pitt and Angelina Jolie in "Mrs. and Mrs. Smith." However, their love story was short-lived. According to Yahoo! Entertainment, the actor told Oprah that he was single during an appearance on the show, which was news to Driver at the time. Can you say awkward? Driver told the Los Angeles Times that she found the way Damon broke up with her "fantastically inappropriate." Ouch.
Minnie Driver's family predicted her split with Matt Damon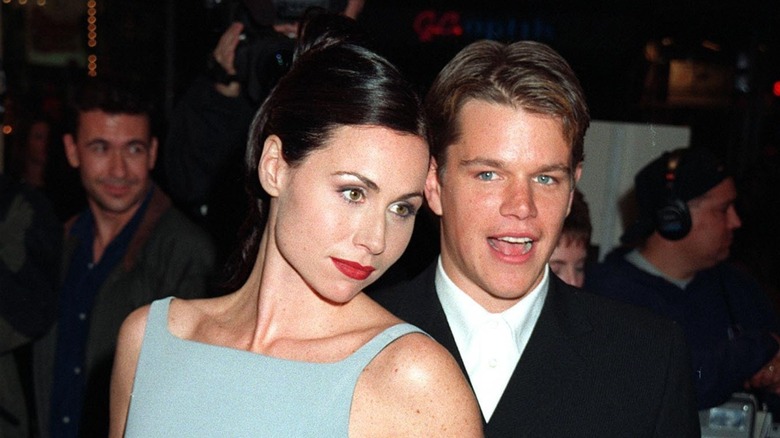 Featureflash Photo Agency/Shutterstock
Minnie Driver and Matt Damon were once one of the hottest couples in Hollywood. In an interview with ET, Driver talked about her relationship with "The Bourne Identity" star and why things didn't work out between them. The two starred in "Good Will Hunting." and prior to all the award shows, Driver said that her relationship with Damon came spiraling down.
The actor made sure to preface things by stating that her "family loved Matt," but they predicted the couple's demise. "It was that they could see that this young man was rocketing really fast, and so was I, and when you're young, it's pretty hard to keep your head on straight and to maintain a grounded sense of deportment," she told the outlet. The star added that "all these things coming together in a perfect storm." One of the hardest parts about the split was seeing their relationship in the tabloids. "I don't care who you are, that is agony, and it's like a strange, surreal dream," she added, making sure not to blame Damon since he couldn't really help how famous he got.
On Apple's "Keep It!" podcast, Driver confessed that she and Damon saw one another on the beach in 2020 and talked for the first time since the 1998 split. "That was last summer, and it was actually very nice to see him, and his kids, and his wife, and it all felt quite middle-aged actually, which was reassuring," she shared. Glad they can be civil!