Rihanna's Appearance In A$AP Rocky's New Music Video Has Fans In A Tizzy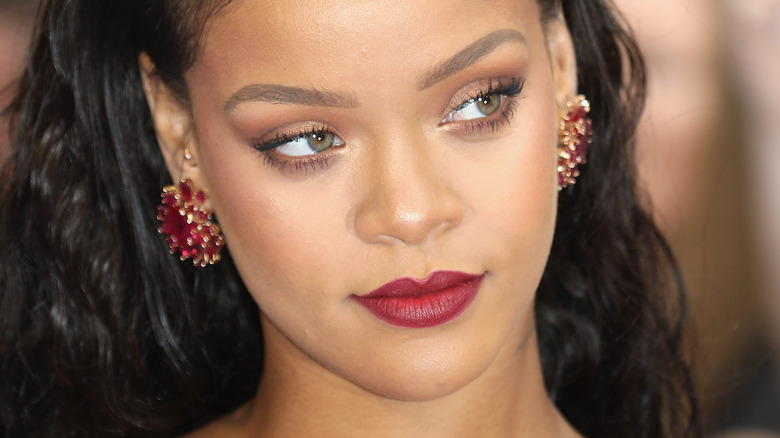 Tim P. Whitby/Getty Images
Surprise, surprise! Just when you thought that Rihanna's musical hiatus seemed indefinite, the "Needed Me" singer just appeared in the new  music video from her partner, A$AP Rocky.
Titled "D.M.B.," the single, which dropped on Thursday, looks like it was recorded before Rihanna got pregnant (or at least before she was showing). The video also happens to be written, directed, and executive produced by Rocky, per Pitchfork, and features the couple frolicking around the city looking as in love as ever. People reports that it was shot in New York last year and is supposed to be an "ode to the classic love story."
But what really surprised fans was not Rihanna's participation, but the fact that the video may have insinuated that she and Rocky have tied the knot, or engaged at the very least. In one scene of the music video, Rocky has the question "Marry me?" spelled out on his grill, with Rihanna sporting "I do" on her own set of grills. This, of course, led fans to believe that the two may walk down the aisle soon.
Fans think Rihanna and A$AP Rocky are engaged or married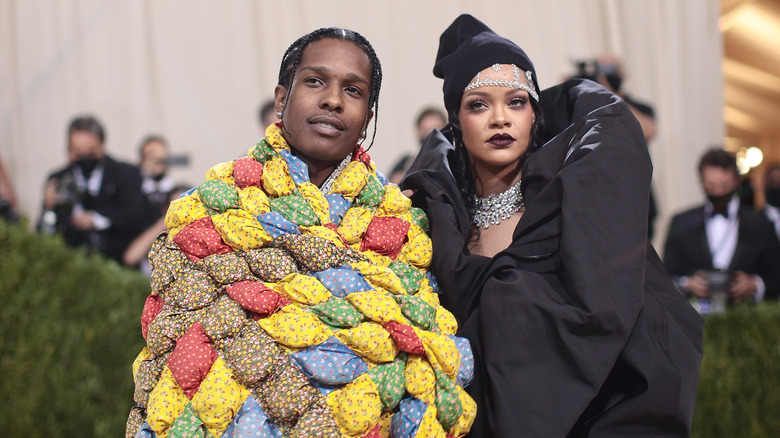 Dimitrios Kambouris/Getty Images
While a lot of fans naturally speculated that the video signaled that Rihanna and A$AP Rocky got engaged or already eloped, others took the opportunity to clown on RiRi's most famous ex. "Drake crying right now," tweeted one hater, while another penned a fake Drake diary entry that read, "My Island ting Rihanna just got engaged. Me ah get stress in mi left breast." Others were simply impressed with Rocky's game, like Revolt, which said of Rihanna's hopeful suitors, "Fellas y'all never even stood a chance." Another fan of the music video proposal combined the themes, writing, "Rihanna wanted a real street dude with a beautiful face... behold ASAP Rocky see Drake needed the money and beard to look cool but that ni**a Rocky proposed with a GRILL ... it's ova!" 
But bad news for those expecting the two to get married (and maybe good news for Drake), as the pair is apparently not exchanging "I Do's" just yet. Insiders told TMZ that both the bling-based proposal and nuptials portrayed in the video were, of course, not real. And while they're in love and are expecting a child, they're not set to marry yet. 
At this point, it's more likely that Rihanna would release new music than get hitched. In December 2021, she told the paparazzi that new material may be released "soon soon soon," per NME, but as of this writing, she's still got fans asking "Where have you been?"