Jennifer Grey Opens Up About Her Rocky Relationship With Patrick Swayze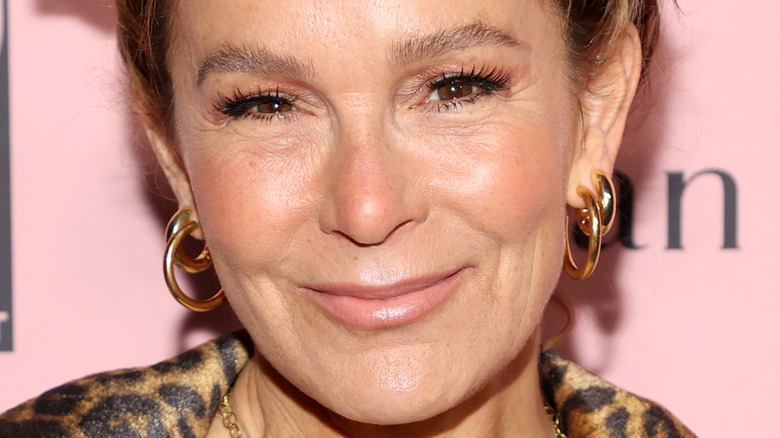 Amy Sussman/Getty Images
Jennifer Grey is letting it all out in her new memoir, "Out of the Corner." The book — titled after the iconic "Dirty Dancing" line, "Nobody puts Baby in the corner" — spills quite a bit of tea. One of the most significant topics the actor details in the book is her nose job, which drastically changed her appearance. In an interview with People, the star shared that Michael Douglas didn't even recognize her at one point. "I spent so much energy trying to figure out what I did wrong, why I was banished from the kingdom. That's a lie. I banished myself," she confessed to the outlet.
The star elaborated a little bit further, sharing how she felt after undergoing the procedure. "In the world's eyes, I was no longer me, and the weird thing was that thing that I resisted my whole life," Grey added, saying that she was particularly mad at her mom "for always telling me I should do my nose." Of course, fans saw Grey's original nose in movies like "Ferris Bueller's Day Off." But, there's no doubt that Grey is most well-known for playing the role of Baby Houseman in the 1987 film "Dirty Dancing." The film was one of the hottest movies in the '80s, and it still resonates with people today.
And while there's no doubt that Grey and her co-star Patrick Swayze had great on-screen chemistry, they weren't exactly the best of friends off-screen. 
Jennifer Grey didn't like Patrick Swayze's pranks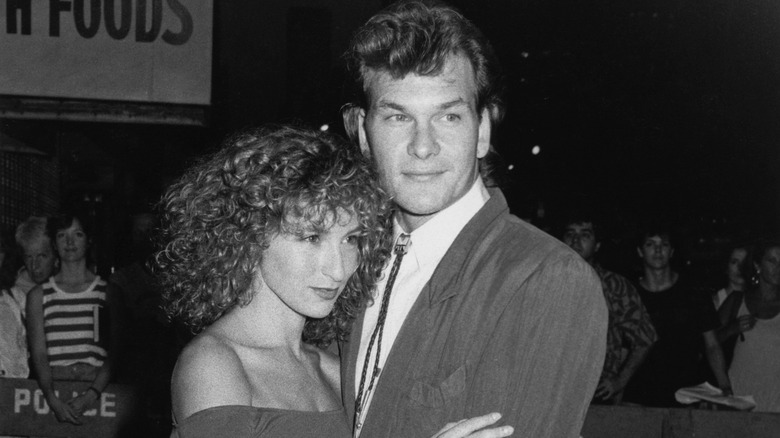 Michael Ochs Archives/Getty Images
Jennifer Grey is holding nothing back regarding her rocky past with Patrick Swayze. The star sat down with the ladies of "The View" to promote her memoir when Patrick Swayze came up. Before Grey and Swayze starred together in "Dirty Dancing," they starred together in "Red Dawn." Grey said that Swayze would play pranks on her and other castmates during their time on set, and she didn't like it. "It was just, like, macho, and I just couldn't take it. I was just like, 'Please, this guy, that's enough with him,'" she said. 
When it came time to find her love interest in "Dirty Dancing," Grey said she initially didn't want Swayze to be in the film. But, he took her aside and apologized. "And he got the tears in his eyes. And I got the tears in my eyes — not for the same reason. I was like, 'Oh, this guy's working me,'" Grey told the outlet. "And he goes, 'We could kill it — we could kill it if we did this.'" As we all saw in the movie, they did have killer chemistry.
When speaking with People in April, Grey acknowledged the friction between them yet again. "I feel like if I could say anything to him now, I would say, 'I'm so sorry that I couldn't just appreciate and luxuriate in who you were, instead of me wishing you were more like what I wanted you to be,'" she shared. Who knew?