What's The Real Meaning Of This Love By Taylor Swift? Here's What We Think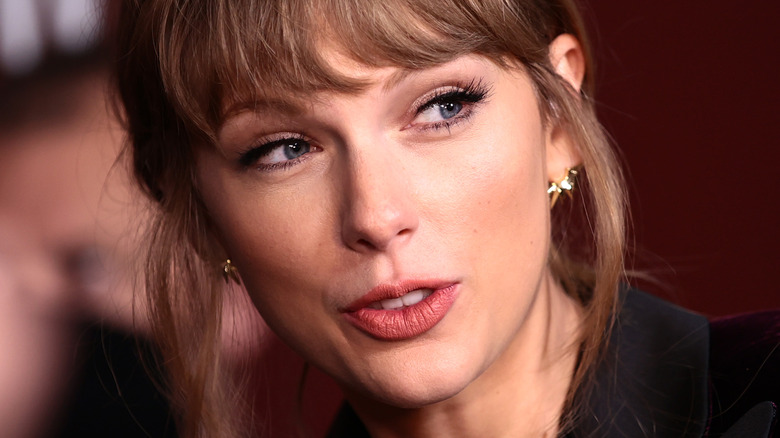 Dimitrios Kambouris/Getty Images
Over the last 12 years, Taylor Swift has become one of the most successful and well-respected artists in the music industry. In 2008, she made her debut in the country genre with her self-titled album, "Taylor Swift." After delivering three legendary follow-up records, Swift shocked fans when she made the switch from country to pop with her iconic fifth studio album, "1989." Since that fateful era, Swift released four more albums that have explored the expansive pop genre and solidified her status as an influential artist.
Unfortunately, Swift's journey with her legendary catalog has also experienced its fair share of ups and downs. In June 2019, the singer made headlines after she called out Scott Borchetta of Big Machine Records for selling her masters to talent manager Scooter Braun. "I walked away because I knew once I signed that contract, Scott Borchetta would sell the label, thereby selling me and my future ... This is my worst-case scenario," she wrote on Tumblr.
However, in response to the acquisition, Swift announced in August 2019 that she would be re-recording her first five albums starting in November 2020. "I'm very excited about it ... because I just think that artists deserve to own their work," she said on "Good Morning America." Since then, she has gone on re-release "Red," "Fearless," and her popular single "Wildest Dreams." Recently, Swift revisited her "1989" album again with the re-release of "This Love"
Taylor Swift brings the romance with This Love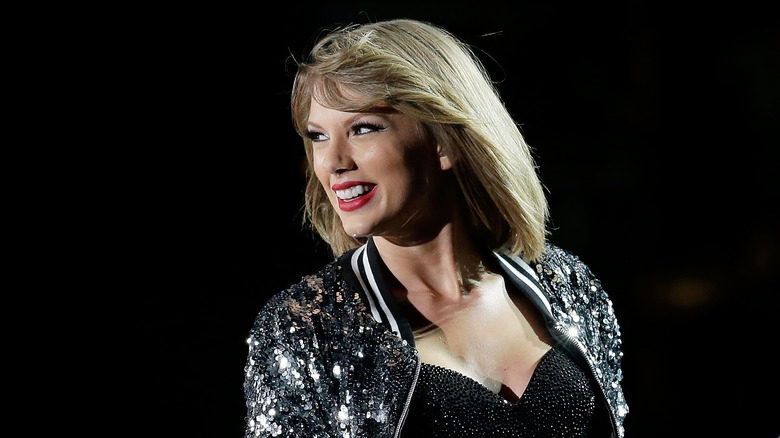 Mark Metcalfe/Getty Images
Taylor Swift has revisited the "1989" era with her re-release of "This Love." But unlike her other re-releases, the track was paired with the trailer for Amazon Prime's "The Summer I Turned Pretty." Taking to Instagram, the singer revealed the news and wrote, "I've always been so proud of this song and I'm very [pleading face emoji] about this turn of events."
At the start of the track, Swift uses the untamable ocean to describe her love stating: "Clear blue water / High tide came and brought you in ... Skies grew darker / Currents swept you out again." Here, Swift uses a number of metaphors to highlight the whirlwind nature of "this love" she was experiencing at the moment. Swifties may recall that, at the time of the song's original release in 2014, the singer was most recently in a relationship with Harry Styles — which didn't last very long.
As the song progresses, Swift sings about yearning for her past lover while "[Struggling] through the night" with new partners. For fans of both Han's book and Swift, the inclusion of 'This Love" in the series trailer is a match made in heaven. Like the song, the main character of "The Summer I Turned Pretty" experiences romantic woes — partly due to her love triangle with two brothers. This dynamic is perfectly represented in the track's chorus "This love is good, this love is bad / This love is back from the dead."
Is the re-release of 1989 around the corner?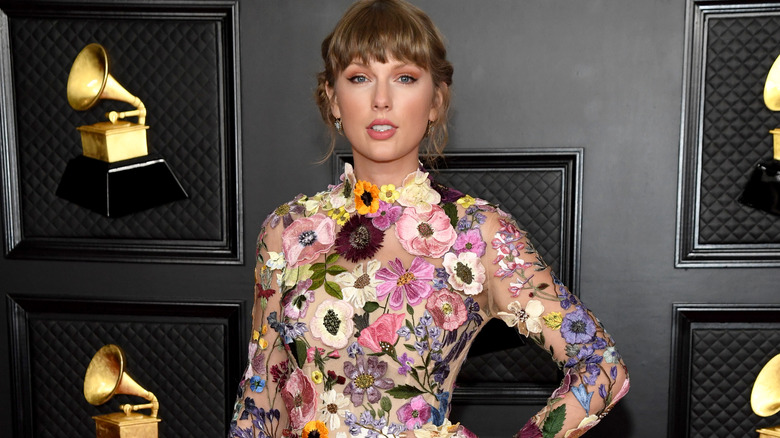 Kevin Mazur/Getty Images
Although "This Love" has been a staple amongst fans since 2014, its re-recording has resulted in new theories regarding Taylor Swift's re-release schedule. Back in April 2021, the singer dropped "Fearless (Taylor's Version)" — as the first re-recording of six. Two months later, Swift announced that "RED (Taylor's Version)" was her next album to be released. However, since dropping the two records, the singer has refrained from announcing her next re-released project, which some speculated as "1989."
Even though Swift has remained mum on the topic, it hasn't stopped her fans from going into a frenzy on social media. Numerous TikTok and Twitter users have also theorized that the "Bad Blood" singer is planning a double release of "1989" and "Speak Now." The rumor was fueled even further after the singer updated her website with new merch for both of the aforementioned albums. 
Although fans will have to wait with bated breath on Swift's next release, the singer has opened up about the journey of re-recording her albums. During a November 2021 interview with Seth Meyers, the singer praised the nostalgic process and her fans' reactions so far. "This time around, I get to do things that I know they wish I would have done the first time," she said. With the release of "This Love" making the rounds, only time will tell when the singer drops her next re-released project.