Mark Harmon Appeared On This Game Show Before He Got Famous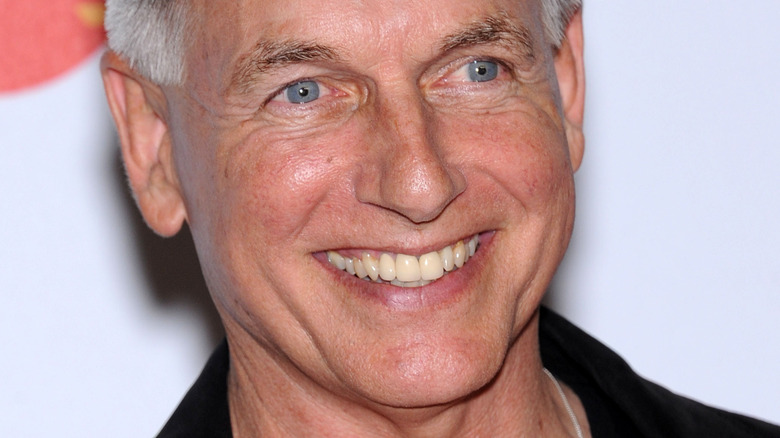 DFree/Shutterstock
Mark Harmon is most famous for portraying Special Agent Leroy Jethro Gibbs in the Naval action-drama, "NCIS." Harmon appeared on the show since its first episode, "Yankee White," which aired in September 2003. He even lent his hand to the executive producer position along the way, per IMDb. In 2021, he announced he was hanging up his badge for good and leaving "NCIS." However, Harmon's part was left open to return if he ever wants in the future.
"Mark's always been part of the show, Mark's always going to be part of the show," CBS Entertainment President Kelly Kahl told Deadline. "In terms of his on-air appearances, we're just going to have to see how it plays out going forward." After nearly two decades in the role, it isn't easy to imagine Harmon as anybody but Gibbs. However, the actor, who comes from a famous family, has a long list of previous credits to his name — dating back to when he made his small screen debut in a Kellogg's cereal ad with his dad, sportscaster and Heisman Trophy winner Tom Harmon, in 1972.
According to his CBS bio, Harmon has starred in an impressive array of miniseries and made-for-TV flicks. In addition, he's acted in big-screen features, including "Freaky Friday," "Fear and Loathing in Las Vegas," and "Natural Born Killers." He's even trodden the boards, appearing in numerous theater productions. Oh, and Mark Harmon appeared on this game show, too, before becoming famous.
Mark Harmon showed off his romance game in reality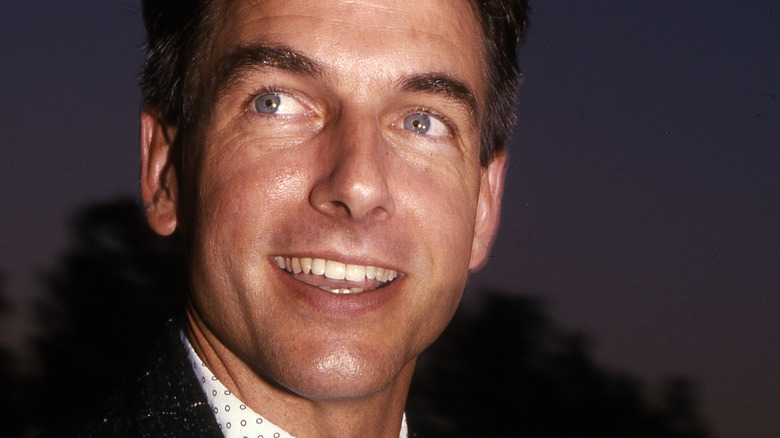 Vicki L. Miller/Shutterstock
"Lights, camera, action" and starring roles haven't always been the way. Instead of acting, producing, and directing, Mark Harmon appeared on a popular game show before he became famous. In 2014, David Letterman quizzed the silver fox celeb about having appeared on "The Dating Game" back in the early 1970s. You can see the handsome, square-jawed Harmon sitting alongside two other potential suitors in a fuzzy old video clip of his appearance on the iconic show that ran from 1965 to 1986.
When asked by the potential suitor what she would get if she gave him his millionth kiss, Harmon, in his ever-so-charming ways, said he'd give her a cigar. "I don't know, I just like to see a girl light one up sometime," he reasoned. He also joked that his hairstyle made him look like he still "had [his football] helmet on."
Harmon's grizzled good looks didn't come easy, however. Before his game show fame, he worked in various manual labor jobs to support himself while earning his acting stripes. "I enjoyed getting up and doing [carpentry] in the morning," he told Men's Journal. It was a craft he learned from his father, through which he eventually parlayed into work as a roofer and framer — as revealed to Sunset. Ironically, it was a talent he ended up sharing with his "NCIS" character years later.
Mark Harmon's dating game fail still resulted in a love match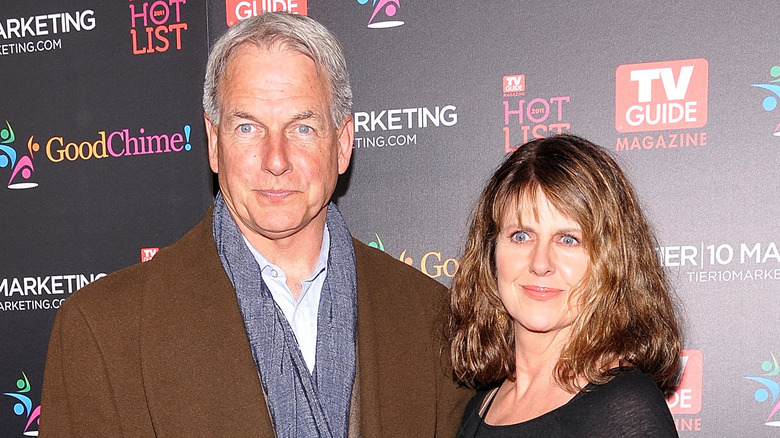 Michael Tullberg/Getty Images
Mark Harmon didn't appear on a popular game show once before he became famous — he went on "The Dating Game" twice. "The first time I was one of the pickees. The second time, I was a picker," the actor admitted to David Letterman. However, Harmon came up blank despite a double shot at love — and even attempting to cheat the game.
Cupid did eventually shoot his arrow, though. He fell in love with "Mork and Mindy" actor Pam Dawber after the couple met at a mutual friend's party in 1986. They went on to marry and have two kids. After announcing their engagement in 1987, Dawber sat down for an interview with People. In the issue, headlined "'My Sister Sam's' Pam Dawber Lands the Sexiest Man Alive — 'Moonlighting's' Mark Harmon," she shared that they like to keep their love life out of the spotlight.
"We're not trying to keep something secret, but if you don't want it totally exploited by the press, you have to," Dawber explained. It's an ethos the couple shares to this day. "It's not even a choice [to live a private life]. It's who we are. We stay home. A lot," Harmon told TV Insider. "I'm not a Twitter guy or a Facebook guy. Our sons aren't into that either. Pam and I have both made a living in this business, and still, there's a part of that that's just not natural."