NCIS Star Sasha Alexander Has A Very Famous Mother-In-Law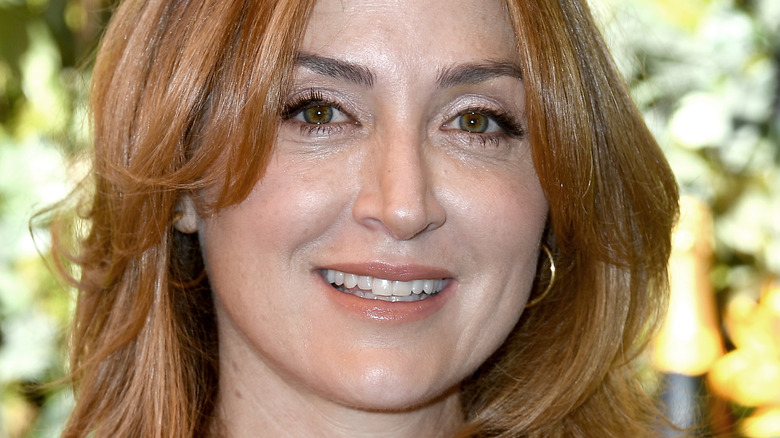 Frazer Harrison/Getty Images
Actor Sasha Alexander is a classic staple of cable television in the 2000s and 2010s. She was a part of many successful shows, like starring in two seasons of "NCIS." Alexander, however, ended up leaving "NCIS" due to burnout, though she went on to be cast in "Rizzoli & Isles" in the lead role of Dr. Maura Isles. After "Rizzoli & Isles" ended in 2016, Alexander appeared in "Shameless," "FBI," and "Curb Your Enthusiasm." The actor also dabbles in directing, like when she directed the penultimate episode of "You" Season 3, per IMDb.
Alexander's love of film goes all the way back to when she was studying film at the University of Southern California, where she also met her now-husband Edoardo Ponti. The two only officially dated long after they both graduated, and they ended up getting married in 2007. Ponti is an Italian filmmaker, who has directed Italian films like "Between Strangers" and "Human Voice," per IMDb. 
His movies are a family affair; Ponti's mother is the star of several of his films. And it's well-deserved casting because Ponti's mother— Alexander's mother-in-law — is one of the biggest names in acting around the world.
Sasha Alexander was scared to meet her mother-in-law, Sophia Loren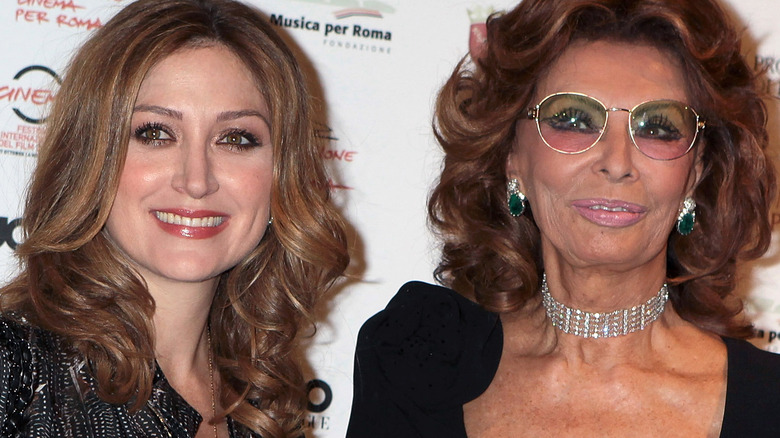 Elisabetta A. Villa/Getty Images
That's right, Italian actor and model Sophia Loren is Sasha Alexander's mother-in-law! The talented bombshell had her son, Edoardo Ponti, with film producer Carlo Ponti in 1973; It seems the film bug bit the whole family!
It would be intimidating for anyone to meet the Oscar-winning star, let alone meeting her when she's your new mother-in-law. When Parade asked Alexander if she was nervous to meet Loren for the first time, she responded, "Yes! But she gave me a big hug, and I just saw the beauty of the woman underneath. She's stunning in every way." In fact, as People reported in 2006, Ponti and Alexander made their daughter, Lucia's, middle name "Sofia" — which is Loren's name but spelled with an "f."
Loren's whole family seems to be united in their love for her and cherishes her for her role as mother and grandmother. Not only is she the stunning beauty from the classic Hollywood era, but she is also so much more.
Sophia Loren's family continues to honor her legacy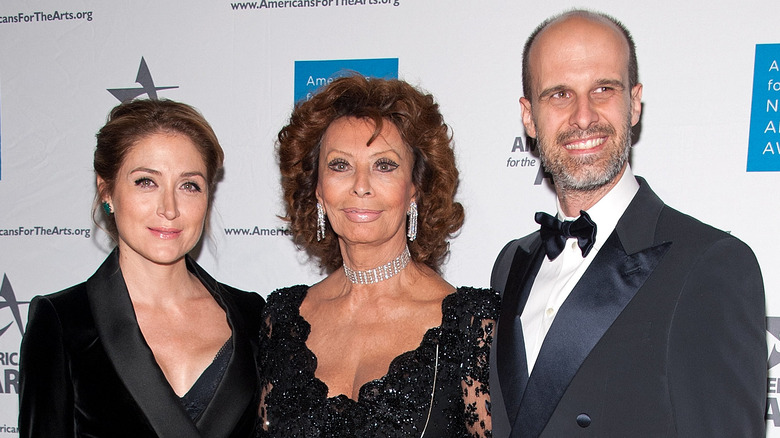 D Dipasupil/Getty Images
Sophia Loren, son Edoardo Ponti, and daughter-in-law Sasha Alexander have attended several red carpets and events together over the years. When Loren was honored with the Academy Museum's Visionary Award during a gala in 2021, the whole family came out to support the legendary actor. "Our Sophia is named one of the pillars of the building and was given the first visionary award," Alexander wrote on her Instagram about the event. "It was truly special. I encourage everyone to go see it." 
On International Woman's Day in 2021, Loren opened up in an essay she published in Variety about the struggles she has gone through in her life and over her 70-year-long career. She wrote about her childhood in poverty, the pressures of fame, her failed pregnancies, and the challenges faced by women in the public eye. While promoting the article, Alexander praised her mother-in-law, "Don't dim your light for anybody. Those that can't handle the brightness can step away."
In her Variety write-up, Loren reminisced: "At 86 years old, I still have much to give but so far I can say I led a good life. I was lucky but I also worked hard for everything I have. It wasn't easy, but nothing worth it ever is."