How Tall Is Rihanna?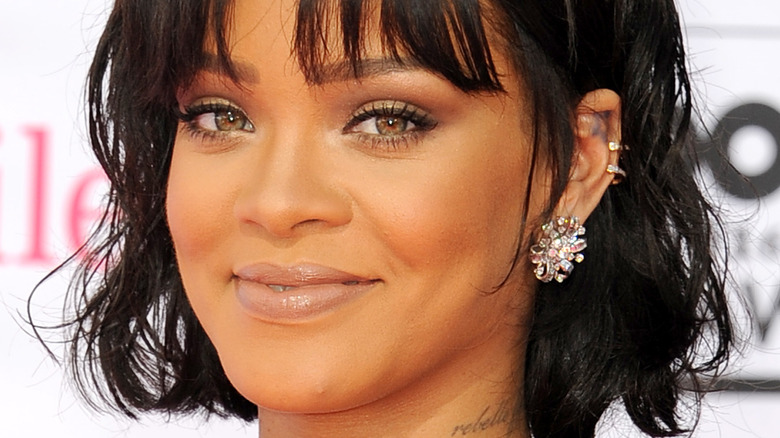 Tinseltown/Shutterstock
Rihanna may be a beloved and wildly successful star, however, she still sadly faces body shaming from time to time, according to Teen Vogue. In fact, that's just what happened following her appearance at the Grammy Awards ceremony in 2018, when some people who spotted the singer at the event felt compelled to share their thoughts about her weight.
When it comes to Rihanna's own opinion about how she's changed over the years, she talked to The Cut in October 2017, saying, "Well, I actually have had the pleasure of a fluctuating body type, where one day I can literally fit into something that is bodycon, and then the next day — the next week — I need something oversized."
While Rihanna clearly acknowledges and seems to embrace the ways her body changes, there's something about her physical form that isn't likely to change all that much: her height. However, even that might not always be the same for one particular reason.
Rihanna may seem taller than she actually is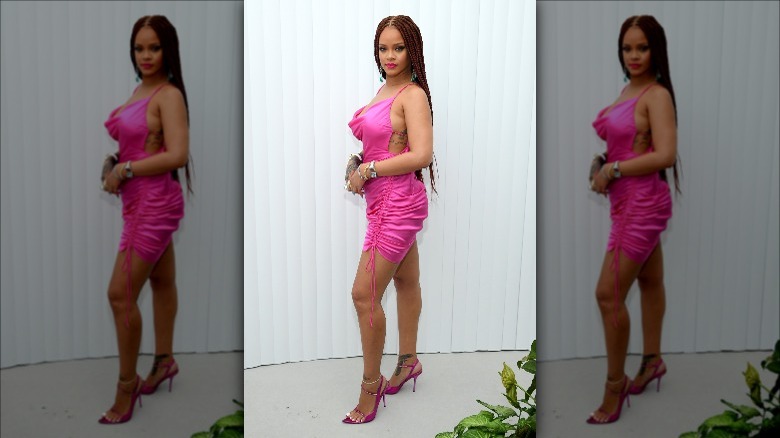 Dimitrios Kambouris/Getty Images
When it comes to Rihanna's height, she's 5 feet 8 inches tall, according to Capital Xtra. That happens to be a few inches taller than the average height of women in the United States, which is 5-foot-4, per the Cleveland Health Clinic. Of course, Rihanna was born in Barbados, where the average woman is around 5 feet and slightly more than 4 inches, according to Medicine Net.
On top of that, Rihanna may seem taller than she actually is thanks to the fact that she tends to wear shoes that add a few extra inches to her already impressive height. Just take a peek at her very own super-stylish brand of Fenty Shoes, which features high heeled options with names that almost sound like song titles such as "Don't Be Square Slingbacks" and "Caged In Sandals," per WWD. In fact, when famous shoe designer Manolo Blahnik opened up to Vogue in May 2016 about working with the fashionable singer, he recalled, "We talk about high heels. She wants heels! I was like, 'No, no, you can be sexy and beautiful with a flat shoe.' But noooo! ... She wanted high heels, and I loved that and I respect that. I like a woman who knows what she wants."
While there's no doubt that Rihanna is of formidable height, it turns out that she's not quite as tall as someone who happens to be quite close to the star.
Rihanna and A$AP Rocky stand tall together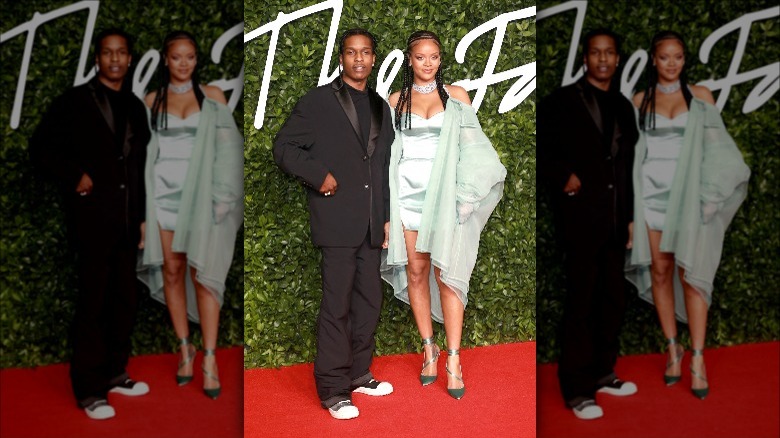 Cubankite/Shutterstock
When Rihanna talked to Vogue in May about her experience being pregnant and her relationship with rapper A$AP Rocky, she revealed that the two music industry stars had grown closer during their time traveling together on a tour bus during the COVID-19 lockdown. Because they could simply be themselves and not have to put on their public personas, she explained, "There's no pretentious my-brand-your-brand bulls***, it's just us living. I just feel like I can do any part of life by his side."
Rihanna may have been talking about being by A$AP Rocky's side as a life partner, however, she was also literally by his side at to the Fashion Awards at the Royal Albert Hall in London back in December 2019. When the two stand together, you might notice that he's not that much taller than her, especially when she's wearing high heels. That's because he's 5 feet and 10 inches tall, according to Capital Xtra. That makes him an inch taller than the average height of a man in the United States which is five-foot-nine, per MedicineNet. It also makes A$AP two inches taller than Rihanna.
Of course, whatever their exact heights might be, it seems clear that Rihanna and A$AP Rocky are a great fit together.