What Jonathan Bailey Was Doing Before Bridgerton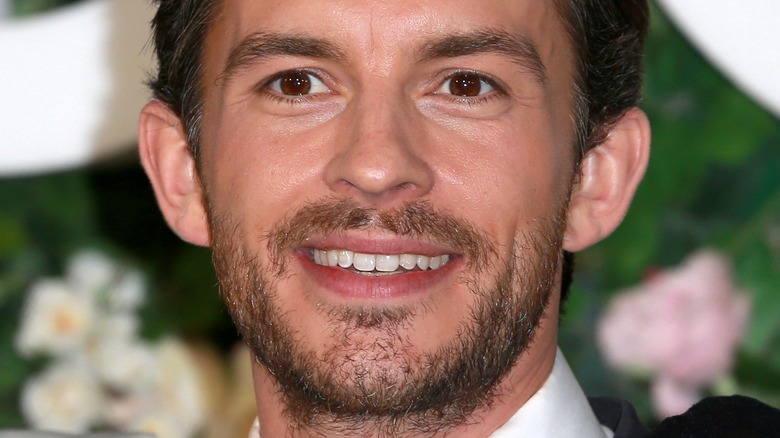 Cubankite/Shutterstock
Like many of his co-stars, Jonathan Bailey became an overnight sensation when he joined the cast of "Bridgerton." However, since becoming the male lead in Season 2 of the Netflix hit, the actor's success has reached new heights.  
Thanks to his role as the complicated, yet endearing — and, as Bailey himself as described his character in a Vogue interview, "a bit odd" — eldest Bridgerton sibling, the actor has garnered an impressive fanbase. From his character on the show, to his reputation for ensuring his co-star, Simone Ashley, felt comfortable on-set during intimate scenes, fans just cannot get enough of the British actor. It's no surprise, then, that at the time of this writing, he has more than 3 million followers on Instagram alone. 
However, while the Shondaland smash hit may have propelled Bailey to household name status, the Netflix romance hit isn't his first role. Quite the contrary, Bailey boasts an impressively long acting career. In fact, he went into show business decades ago. So, just what was Jonathan Bailey doing before joining the cast of "Bridgerton"?
Jonathan Bailey has a lifelong love affair with theater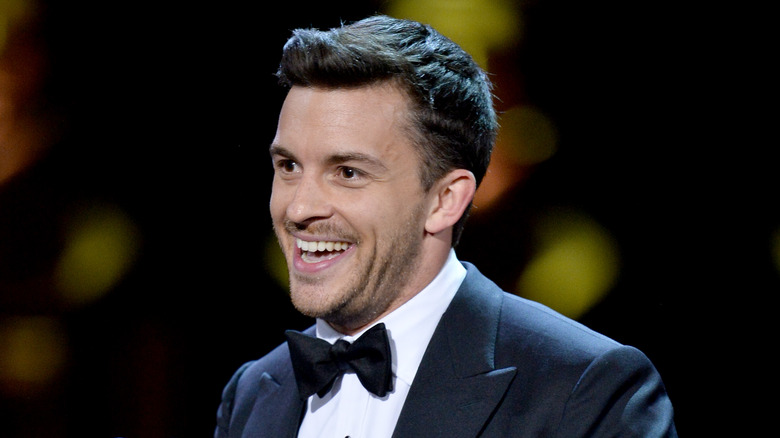 Jeff Spicer/Getty Images
He may be a global superstar thanks to "Bridgerton," but the truth is, Jonathan Bailey has been an actor for years, particularly in the theater world. According to GQ, after seeing a production of "Oliver!" with his grandmother, Bailey made his stage debut at age 6. Per London Theatre, Bailey went on to become a child actor in a number of professional productions, from "A Christmas Carol" to "Les Miserables." However, his big break came the year he turned 20, when he starred on the West End in "The Girl With A Pearl Earring." 
Bailey has since gone on to star in a number of West End productions, gaining a ton of recognition in the process. Per Hello!, Bailey's performance in "South Downs" earned him a nomination for the 2012 Outstanding Newcomer at the Evening Standard Theatre Awards. A few years later, he was nominated for an Olivier Award — and won. According to Official London Theatre, the award is one of Britain's most prestigious stage honors, and, in 2019, Bailey became a recipient thanks to his supporting role in the musical "Company."
Despite "Bridgerton" taking up much of his time in recent years, Bailey's love for theater continues. In fact, speaking to Shondaland, he credited stage work for his growth as an actor, even now. "Everyone has their own ways in which they grow and hone their craft, but for me, it is always theater ... because I started in theater, it feels like my tribe." 
Jonathan Bailey's held a ton of film and TV roles, too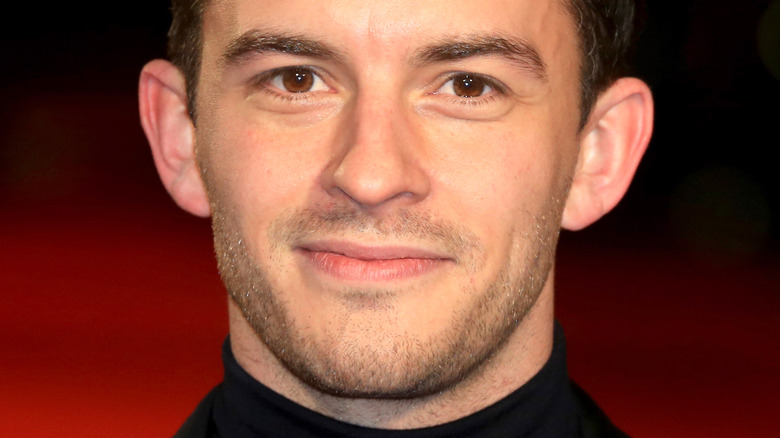 Cubankite/Shutterstock
Theater may be Jonathan Bailey's first love, but that's not to say "Bridgerton" was his first foray on the small screen — or the big screen, for that matter. Before becoming Anthony Bridgerton, Bailey held a number of roles in both film and TV. Per The New York Times, the actor kicked off his career as a movie star when he joined the cast of the 2004 film, "Five Children And It" alongside Freddie Highmore and Kenneth Branagh. Bailey then went on to star in the CBBC's "Leonardo," BBC One's sitcom "Me & Mrs Jones," and more recently, the ITV smash hit "Broadchurch." 
That said, even with such an impressive track record, he's the first to admit that he didn't see himself as a leading man. "I've never gone into a screen test and had the 'that's him!' reaction. I've always crept round through the back door," he joked in an interview with GQ. Bailey has also spoken to The New York Times of not knowing "exactly what is required" of leads, and needing to dig deep when he learned he would front "Bridgerton" Season 2. 
Despite that, Bailey has gone on to become one of the best-known series leads across the globe. However, "Bridgerton" marks just one part of a very long career — and something tells us, there's much, much more in store for this star!