Meghan Markle Reportedly Meets Queen Elizabeth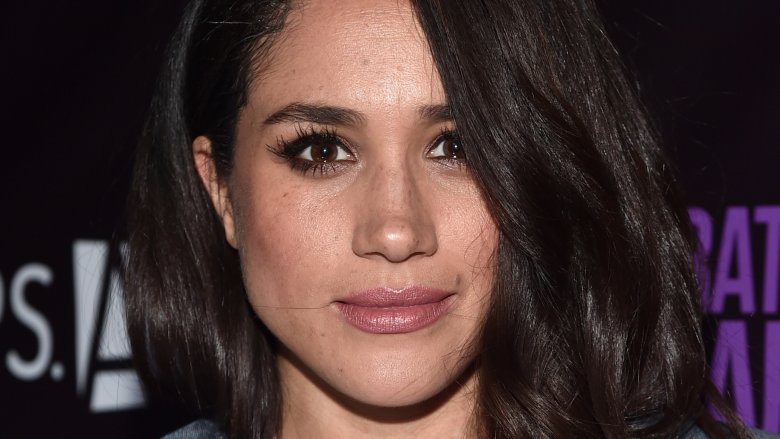 Getty Images
It looks like Prince Harry's girlfriend, Meghan Markle, has finally met the Queen.
According to Us Weekly, the Suits star was reportedly "a little nervous" about meeting her boyfriend's grandmother, Queen Elizabeth. But as a source told the magazine, Prince Harry was apparently determined. "He wanted to introduce Meghan to the queen," the source said, so the two visited the queen's summer home, Balmoral Castle, on Sunday, Sept. 3, 2017 to make the introductions. 
"It went well," the insider continued. "It'll no doubt be the first of many encounters." Considering the Royal Family already adores the prince's new girlfriend, this news isn't too surprising. "The entire weekend was a success," the source went on. "[Harry] was able to introduce someone he loves to someone he cares for deeply....She fits perfectly into the family."
As another source hinted, the next news we hear from the couple may even involve an engagement ring. "These things are planned well in advance; it's not easy to roll out that kind of news," the insider explained. "Everyone knows how happy Harry is and is excited for the day it's announced."
Markle and Harry will be taking another huge step in their relationship later this month. As Nicki Swift previously reported, the lovebirds are set to make their first public appearance as a couple at the Invictus Games in Toronto on Sept. 23. The sports event, in which injured and disabled service personnel compete, was created by Harry, 32, in 2014. 
Markle, 36, recently opened up about her romance with the British royal. "We're two people who are really happy and in love," she told Vanity Fair. "We were very quietly dating for about six months before it became news, and I was working during that whole time, and the only thing that changed was people's perception....But we're happy. Personally, I love a great love story."
While we wait to hear more news about the cute pair, read up on everything you need to know about Prince Harry and Meghan Markle's relationship.