Joe Alwyn Opens Up About Writing With Taylor Swift During Lockdown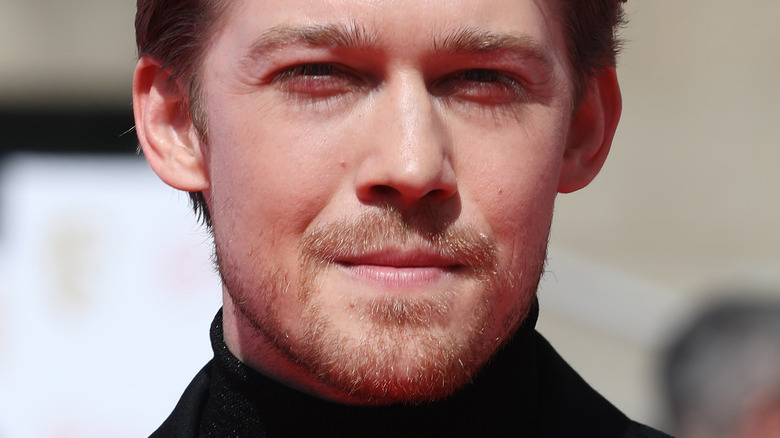 Lia Toby/Getty Images
Joe Alwyn and Taylor Swift may be one of the hottest couples in Hollywood, but that doesn't mean that fans know a lot about them as a couple. The pair has done a good job at keeping most aspects of their relationship out of the spotlight, leaving a lot of their romance a total mystery. According to Elle, the couple likely met at the Met Gala in 2016. In October of that same year, they were spotted together at a Kings of Leon concert, according to E! Online, and since then, they have been going strong. 
In her Netflix documentary "Miss Americana," Swift talked about Alwyn a little bit. "I was falling in love with someone who had a wonderfully normal, balanced life," she confessed. "We decided together we wanted our relationship to be private. I was happy. But I wasn't happy in the way I was trained to be happy. It was happiness without anyone else's input. We were just happy." Alwyn has been the one who seems to be more guarded about their relationship, and he shared his thoughts in a 2018 interview with GQ. "Someone's private life is, by definition, private. No one is obliged to share their personal life," he told the outlet.
All these years later, Alwyn seems to be loosening up, as he's sharing some pretty cool details about his time spent during the COVID-19 lockdown and how he worked with his girlfriend to write a few songs. Talk about a talented pair!
Joe Alwyn and Taylor Swift's songwriting sessions were 'the most accidental thing'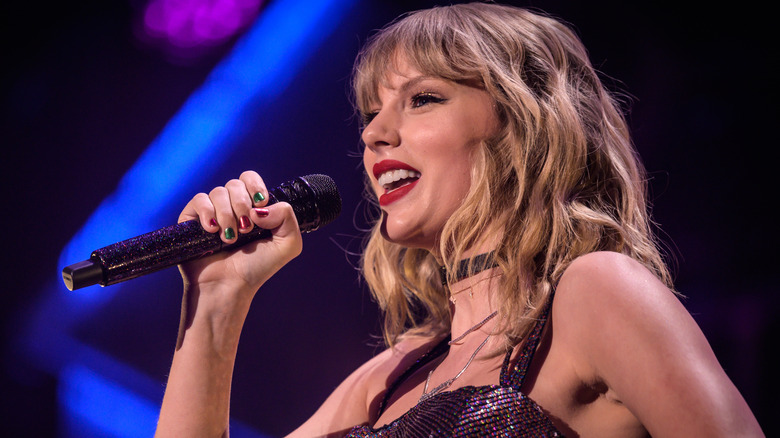 Brian Friedman/Shutterstock
The notoriously private Joe Alwyn is spilling some tea about his relationship with Taylor Swift. In an interview with GQ Hype, the actor got candid about the time he and Swift spent in lockdown — and they seemed to be pretty productive. Alwyn said that he helped Swift write a few songs in what he called ​​"the most accidental thing" to happen in lockdown. "It was just messing around on a piano and singing badly and being overheard and then thinking, you know, what if we tried to get to the end of it together?" he added.
Alwyn helped write tracks for "Folklore" and "Evermore," but the two kept their co-writing project under wraps at first — for a good reason. "The idea was that people would just listen to the music rather than focus on the fact that we wrote it together," Alwyn shared. He also said that, while he has no more plans to write music, "it was fun to do it together," and he "was proud of it."
It had to be refreshing to be on the right side of a song, as Swift's beaus have notoriously ended up the subjects of many tunes. On an episode "Jules, Merrick & Sophie" (via Time), Swift spoke about that very topic and how people think she only writes songs about exes. "I think frankly that's a very sexist angle to take," she said, pointing out that Ed Sheeran and Bruno Mars do the same.