Mayim Bialik's Big Jeopardy! Hosting News Has Fans Furious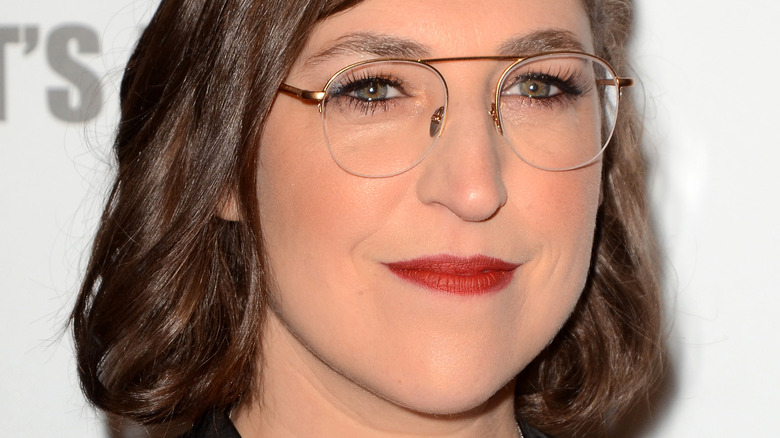 Kathy Hutchins/Shutterstock
After the death of iconic host Alex Trebek in 2020, people are still getting fired up about who is and is not hosting "Jeopardy!" After many months, several guest hosts, a few fan petitions, and just one or two controversies, the network finally decided that hosting duties would be split between Mayim Bialik and Ken Jennings going forward. Now, news of yet another "Jeopardy!" hosting shake-up has fans online up in arms once again. 
On May 7, Jennings announced on Twitter that he would be taking a brief hiatus from the show, leaving Bialik in charge in the meantime. The "Jeopardy!" star tweeted, "I'm handing the keys back to the talented actor-producer-writer-director [Mayim Bialik] for a few months. We are lucky to have her! Thanks for watching, and I'll be back before the end of the season." 
Seeing as Bialik already hosts the show part of the time anyway, you'd think that "Jeopardy!" fans would be fine with the news, especially since Jennings said that he'd be back. Well, this is "Jeopardy!" we're talking about, and that's not exactly how it went down. 
Fans don't want Mayim Bialik to host solo on Ken Jennings' break
Ken Jennings' tweet announcing that Mayim Bialik would be the only "Jeopardy!" host for a few months while he took a break was immediately flooded with quote-tweets and comments by social media users who had a thing or two to say about that. 
Many users declared that they would not be watching until Jennings returns. "I will take a break from Jeopardy until you are back. I can't stand Mayim," tweeted one person. "That's one half hour less per weekday that I'll be recording and watching," tweeted another. "Time for an extended watch break for me too," a third dissatisfied fan agreed. "Sorry to hear this. Really don't understand why Jeopardy just doesn't make you the 'permanent' host. Guess I will not be watching Jeopardy for a few months," one person quote-tweeted, voicing another popular Twitter opinion: that Jennings should be the only permanent host of the show. "I don't hate Mayim as a host but just give the job to Ken please, he's really grown into being a perfect host of Jeopardy," read one popular quote-tweet.
For her part, Bialik is loving the job despite the negative chatter. "It's a very, very fun gig," she said on the "Howie Mandel Does Stuff" podcast on May 3. We couldn't give you a solid reason for all the anti-Bialik sentiment, but we have a feeling the show will survive just fine with her at the reigns.