Pete Davidson Supporters Are Rushing To His Defense Amid Filmed Interaction With Kim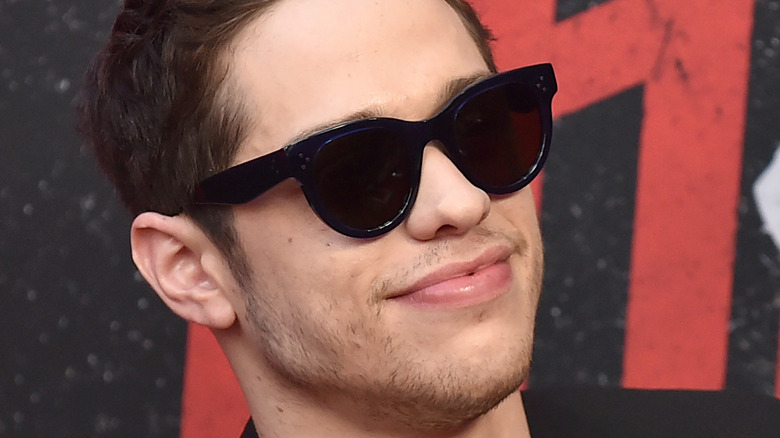 DFree/Shutterstock
Drama in the love life of Pete Davidson and Kim Kardashian has hit an all-time high — at least as far as fans are concerned. In a clip uploaded to the Kardashian Social Instagram page on May 4, the reality star tells her beau, Davidson, to take off his "double hat." (At the time, he was wearing a purple hat over a navy one). Davidson, smiling, replied, "I didn't know where to put my hat," to which a giggling Kardashian said, "She'll hold it, just in case, because if it works and we want to use this somewhere. Just if I want to post any behind-the-scenes."
Davidson sarcastically shot back, "Oh you don't want me to have a double hat? I appreciate that. Thank you." Kardashian then quipped, "I'm just looking out for you." When someone finally offered to hold the hat, Davidson joked, "Thank you, man. This hat caused a lot of trouble." 
While some found the interaction adorable and sweet, others had, well, different thoughts...
Some people viewed the video as 'controlling'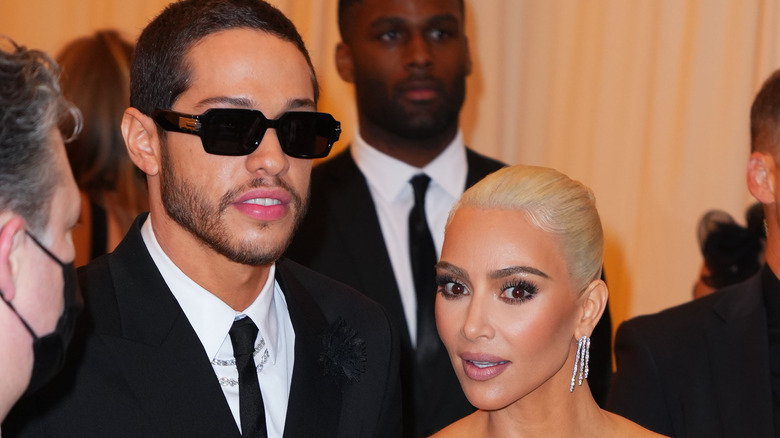 Gotham/Getty Images
Sure, a few fans thought Kim Kardashian treated Pete Davidson "gently" in the video, but others found it incredibly "controlling." One user wrote in the comments section, "She's controlling. She's not letting him be himself by wearing two hats. Let him wear two freaking hats, Kim. It's all about her Instagram aesthetic. Within five months he's going to be a complete accessory." Another wrote, "nah def red flag passive aggressive behavior. Instead of telling him she doesn't want him to make her look bad, which is what she's implying. She said she's looking out for him. It's giving controlling and selfish."
Still, some people claimed they only saw "happiness" in the interaction, with one user writing, "Just the two of them being themselves, they laugh, enjoying the moment, and physical and intimate touching by holding each other's hand so freely. When have we ever seen Kim with Kanye this happy ??? Once again when has Pete been this happy and smitten in love ???"
The couple started dating in October 2021, according to Capital FM, after Kardashian hosted "SNL" (their first interaction, however, was earlier than we initially thought). If one thing is made clear by the video, it's that they're going strong and don't seem headed for splits-ville anytime soon.