Why Amber Heard Mentioning Kate Moss Could Completely Change Johnny Depp's Case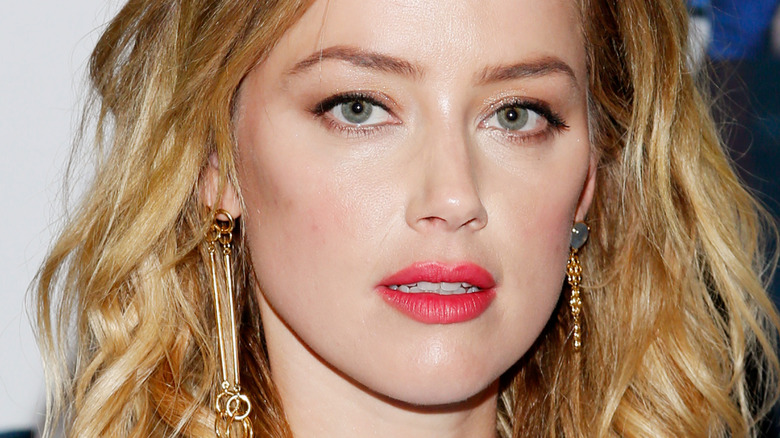 Lars Niki/Getty Images
The Amber Heard and Johnny Depp trial rages on as the divorcees continue to publicly duke it out in the courtroom. Depp is suing Heard for defamation over a 2018 op-ed she wrote for The Washington Post detailing her experience as a survivor of "sexual violence." Depp claims the article severely damaged his career and reputation and he's demanding that his ex-wife pay him $50 million in damages. Heard didn't mention Depp by name in the WaPo piece, however, she was granted a temporary restraining order against him on the grounds of domestic violence just days after their 2016 split.
It's not Depp's first defamation rodeo, as the actor (unsuccessfully) attempted to sue The Sun in 2020 for calling him "a wife-beater" following Heard's op-ed. The British outlet published a scathing opinion piece tearing down Depp following their victorious day in court, but that was nothing compared to the latest bombshells from Depp's defamation trial against Heard, where the stars' testimonies have revealed each other's deepest, darkest secrets.
Heard pulled out the big guns during her time on the witness stand. She defended herself by firing off some very serious domestic violence allegations against Depp. However, she unwittingly shot herself in the foot during her testimony after name-checking one of the actor's ex-girlfriends. And, the mistake may prove to be an incredibly costly one, because Heard mentioning Kate Moss could completely change Depp's case.
Amber Heard's Kate Moss mention could benefit Johnny Depp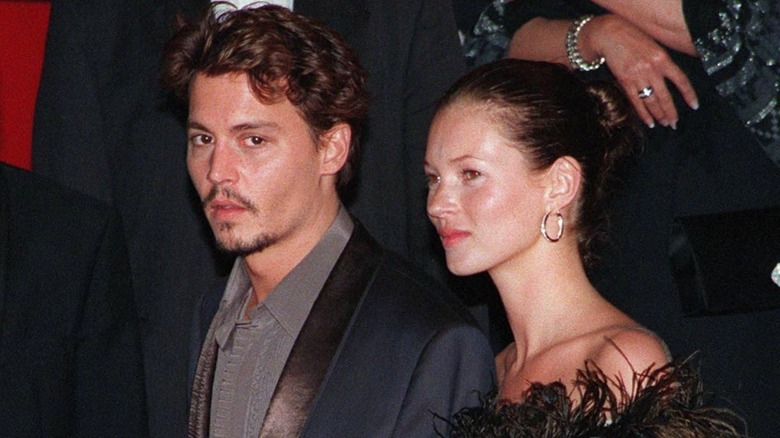 Featureflash Photo Agency/Shutterstock
Amber Heard mentioning Kate Moss in her witness testimony could prove to be pivotal in Johnny Depp's case against her. Heard testified that she'd once punched Depp because she was terrified he would push her sister down the stairs as she remembered he'd allegedly done to Moss. Heard's mention of the rumored incident reportedly had Depp's attorneys literally fist-pumping.
Heard bringing up Kate Moss "potentially opened the door to [Depp's team] bringing [Moss] on as an impeachment witness," a legal expert told the New York Post, adding that Moss could shoot down the claim and provide positive testimony in Depp's favor. It would likely backfire on Heard if Moss did take the stand, the expert asserted, as she and Depp are reportedly still friends after their three-year relationship ended in 1998.
Neither Depp nor Moss have ever publicly addressed the staircase rumor. However, Moss shared that it took her "years" to get over their breakup. "There's nobody that's ever really been able to take care of me. Johnny did for a bit," Moss told Vanity Fair in 2012. "Like if I said, 'What do I do?' he'd tell me. And that's what I missed when I left. I really lost that gauge of somebody I could trust ... Years and years of crying. Oh, the tears!" Meanwhile, Depp admitted to Hello! in 1998 that he continued to carry a photo of Moss around in his wallet after they split.