Why RHOM's Lisa And Lenny Hochstein Just Prompted Breakup Rumors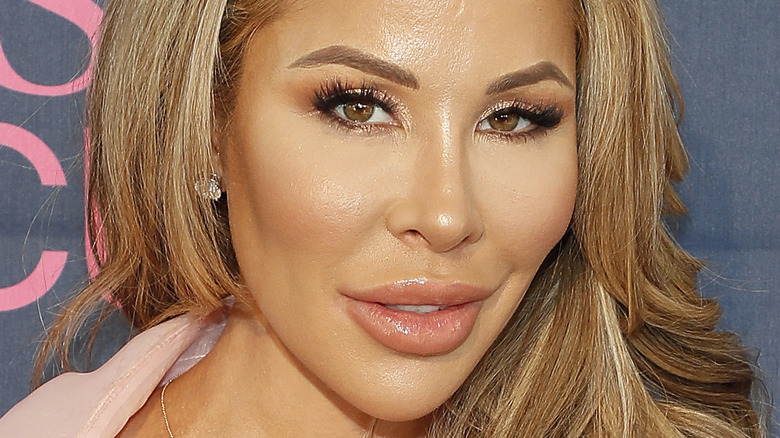 Paul Morigi/Getty Images
Lenny and Lisa Hochstein haven't had the easiest relationship over the years, but after putting in a ton of work, it seemed that they had finally reached a good place. Season 4 of "Real Housewives of Miami" saw the housewife open up about the struggles she and her husband faced in the midst of their fertility journey. First, they separated. "One of the reasons that we got married was to, you know, make this family we dreamed of, and, you know, things didn't go as planned," Lisa said in the Season 4 premiere. As a result, she continued, "we almost got a divorce." A devastating scenario in its own right — however, the worst was yet to come.
While separated, the housewife discovered that her husband was having an "emotional affair." Making matters (even) worse was his response to her discovery. In Part 2 of the reunion, Lisa shared, "He told me he didn't love me ... and I fell to the floor." Despite that, the two worked hard to patch things up. Speaking to Page Six, she explained that therapy had been helpful, and even mused that their split may have helped them in the long run, saying, "I think that we almost needed to go through that to discover that we wanted to be together."
In light of that, many believed the Hochsteins finally got their happy ending. However, a new scandal has caused many to question if the "RHOM" stars are headed for a split after all.
Lenny Hochstein was reportedly spotted with another woman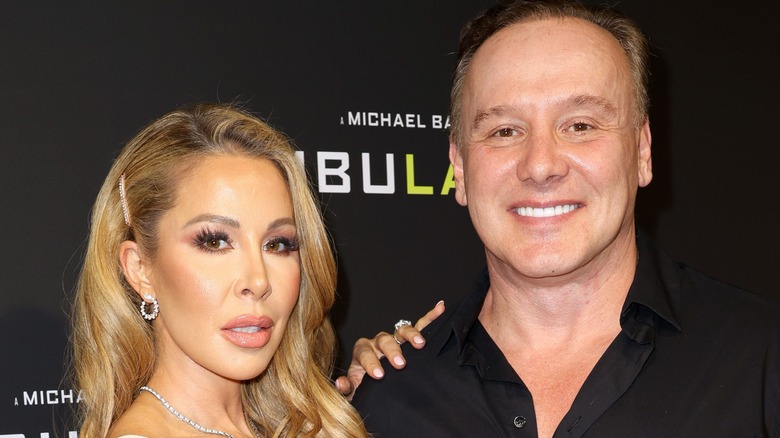 Alexander Tamargo/Getty Images
Given the inroads Lenny and Lisa Hochstein have made since their near-divorce, it seemed to fans that the pair was stronger than ever. However, that soon changed after news broke that the former was seen clubbing with another woman, identified as model Katharina Mazepa. That alone could prompt breakup rumors, but according to eyewitnesses, things only escalated from there. Lisa Hochstein arrived at the club, along with "Real Housewives of Miami" co-star, Larsa Pippen. Speaking to Page Six, an onlooker revealed that an argument ensued. In typical "Real Housewives" fashion, it's alleged that "a drink was thrown." 
In the wake of the scandal, another source hinted to the publication that Lisa was considering her next steps, once again sparking split rumors. However, according to Lenny, that isn't the case. He told Page Six the rumors were "not true." His wife, meanwhile, has remained tight-lipped on the situation.
Back in April 2022, blogger Faces by Bravo reported in an Instagram post that "RHOM" had begun filming Season 5. Perhaps, the reality star will use that platform to address the situation.  After all, she's previously told Page Six that opening up about her husband's past emotional affair was unavoidable. "Eventually someone would've blown the whistle. I felt like, 'Ok, let me beat everyone to the punch to just discuss it." Well, hopefully this time, there won't be anything to discuss. However, if there is, we hope Lisa knows fans will support her all the way.