Astroworld Attendee Sues Travis Scott For An Absolutely Heartbreaking Reason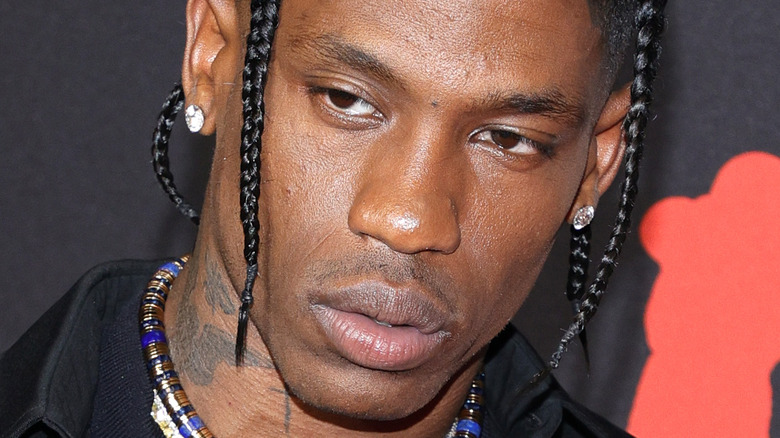 Jason Kempin/Getty Images
On November 5, 2021, hip-hop fans in Houston were enjoying performances at Travis Scott's Astroworld Festival when things took a tragic turn. Over 50,000 fans tuned in to the "Sicko Mode" rapper's headline set, but soon into Scott's performance, the crowd surged forward in a stampede. Hundreds of people were injured in the surge, and sadly 10 people died from injuries sustained during the concert.
Shortly after the "mass casualty event," Scott denied knowing what was happening in the crowd during his performance. In an interview with Charlamagne Tha God, Scott claimed that he didn't know exactly what happened until minutes before police gave a press conference after the event. "Everything kind of sounds the same. At the end of day, you just hear music. When you're in the show, you're just into the show," he said (via ET), explaining why he didn't see the chaos. "Any time you can feel anything close to you, you try to definitely get to that. You can only help what you can see."
Since the tragedy, Scott is attempting to make a comeback with new music, a major TV performance, and a new charity program. But Scott also has to face his legal troubles, which just grew even more.
A woman is suing Travis Scott for the wrongful death of her unborn baby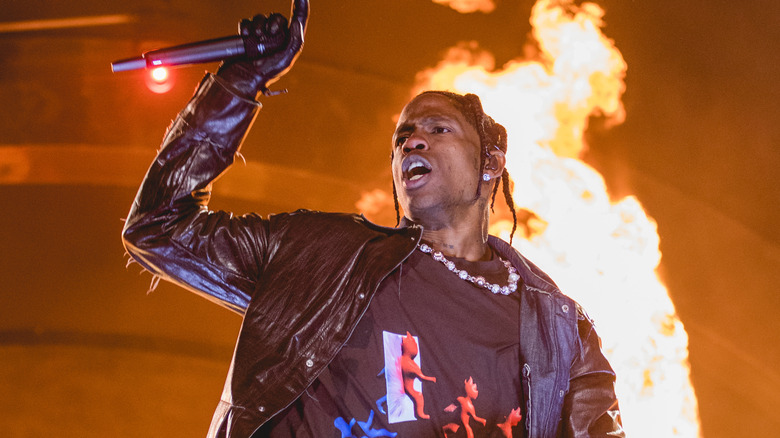 Rick Kern/Getty Images
Travis Scott is facing even more legal trouble for the Astroworld tragedy after an alleged attendee filed a wrongful death lawsuit for a heartbreaking reason. According to documents obtained by Rolling Stone, a woman named Shanazia Williamson is suing the rapper, among other defendants, for the death of her unborn child as a result of the trampling crowds at the music festival.
The lawsuit alleges that she was one of the attendees who were "trampled and crushed," which resulted in "horrific injuries and ultimately the death of her and [her partner Jarawd Owens'] unborn child" (via ET). While the suit did not reveal how far along Williamson was in her pregnancy, she claims the defendants' "failure to plan, design, manage, operate, staff, and supervise the event" is what caused her injuries and the death of her unborn baby and is suing for over $1 million in damages.
Aside from Williamson's lawsuit, Scott is also facing a massive lawsuit representing about 2,800 alleged victims from the festival. The lawsuit combined at least 387 separate cases and claims that Scott as well as the festival's organizers were "legally negligent" in the show's planning, per Billboard. As of May 10, hundreds more attendees filed claims that they were also injured at Astroworld, making the total number of alleged victims 4,932, according to another Billboard report.