Britney Spears Explains Some Of Her Strange Social Media Behavior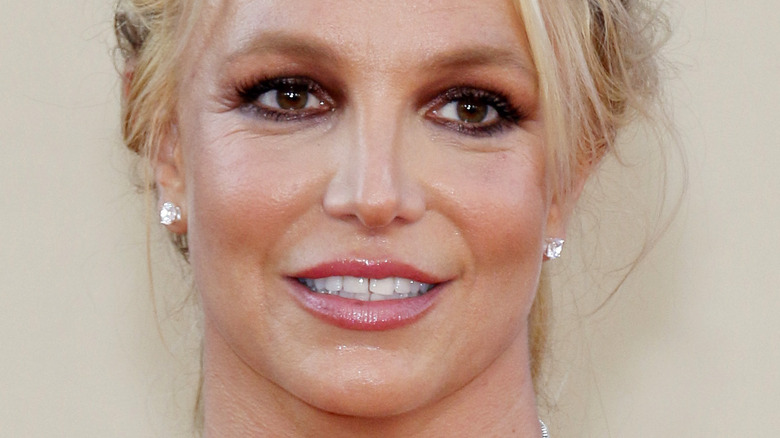 Tinseltown/Shutterstock
Ever since Britney Spears' conservatorship ended, she has been keeping fans updated on the happenings in her life via social media. It's not uncommon for Spears' social media habits to entail multiple posts in the span of a few days, and she often accompanies her posts with lengthy captions. On April 11, the singer shared some of the biggest news of her life. She posted an image to Instagram of a pink cup and saucer, explaining in the caption how she thought she had gained some weight on vacation and felt that she was "food pregnant." But, it turns out she was wrong. "I got a pregnancy test ... and uhhhhh well ... I am having a baby," Spears explained. She stated that she would be keeping a low profile to avoid photographers taking her photo. Things then took a more serious turn when the mother of two confessed that she had "had perinatal depression" when she was pregnant with her sons, and it was "absolutely horrible."
Spears' fiance Sam Asghari, posted an image to Instagram of two lions and their cubs as he gushed over the exciting news. "Fatherhood is something i have always looked forward to and i don't take lightly. It is the most important job i will ever do," he wrote under the sweet photo. There's no doubt that the couple is thrilled to welcome their first child together, and now Spears is explaining why she's been acting the way she has on social media.
Britney Spears blames pregnancy hormones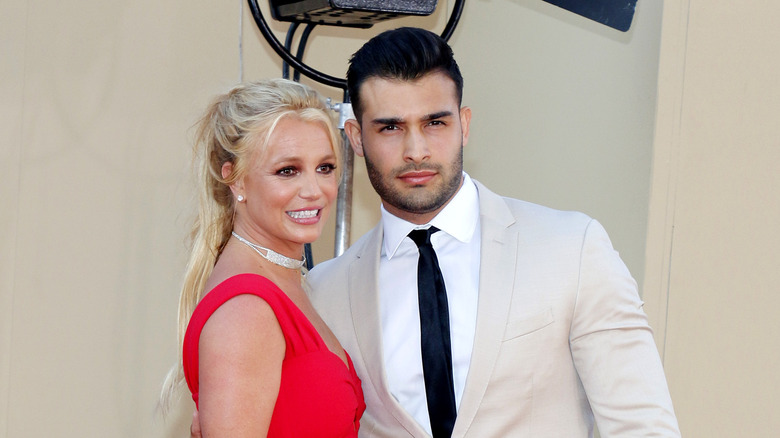 Tinseltown/Shutterstock
Britney Spears is spilling the tea. Unsurprisingly, the pop princess took to Instagram to share a series of images that included a pepperoni pizza, a scraped knee, and a photo of Princess Diana flicking off the camera. It sounds like an odd assortment, right? "Casted away yet set again to own it ... I say it with no humiliation at all whatsoever !!!!" Spears wrote on the post before revealing that she scraped her knee in the garden. The singer also explained that her pregnancy hormones are "kinda stupid."
She continued, "It's weird I want to jump out of the car and run naked like Will Ferrell in 'Old School,'" the songstress wrote. "Yep pregnant lady running through don't mind me," she added. Spears ended the post by stating that she didn't love the pizza in the photos, but she had a craving for pickles. Guess pregnancy hormones can make you do and say whacky things!
Spears has been an open book on social media as of late and on May 10, she shared a carousel of revealing photos that captured followers' attention. In the spicy pics, the star covered her bare chest with her hands and put a heart emoji where necessary. The singer said she snapped the images ahead of her pregnancy. "Don't underestimate the power of doing it myself and shooting with a selfie stick," she wrote in the caption. We can only wonder what her next post may entail.