What We Know About Kourtney Kardashian's Legal Wedding To Travis Barker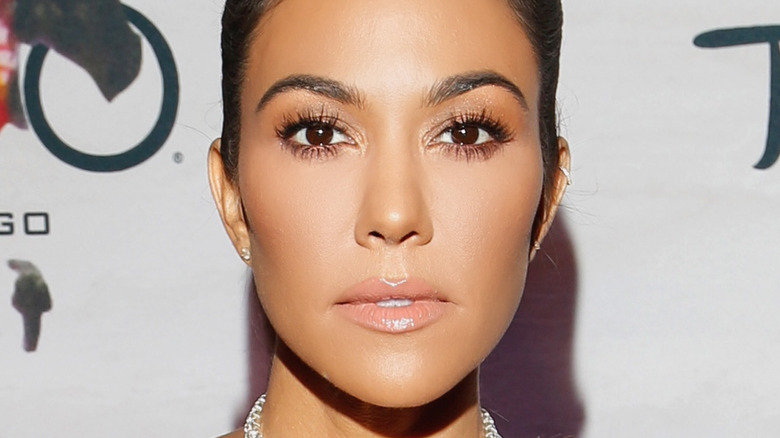 Jeff Schear/Getty Images
Kourtney Kardashian and Travis Barker have finally tied the knot – and for real this time.
It was just in April when the reality star and Blink-182 drummer had a surprise wedding ceremony in Las Vegas. Everyone thought that they decided to exchange "I Do's" on a whim, but Kardashian later clarified that it was all for fun, as they couldn't obtain a marriage license at the time. "Once upon a time in a land far, far away (Las Vegas) at 2am, after an epic night and a little tequila, a queen and her handsome king ventured out to the only open chapel with an Elvis and got married (with no license)," she wrote on Instagram. "Practice makes perfect."
A source later told People that the two were still planning to have an actual wedding, although they did not want it to be anywhere near extravagant like a typical Kardashian wedding. "They don't want a big wedding. They want an intimate ceremony and party for family and close friends," the insider dished. "Kourtney's family wants to be a part of it." Apparently, their plans had already come to fruition, as reports say that the couple finally and officially got hitched in Santa Barbara over the weekend.
Kourtney Kardashian and Travis Barker got hitched in Santa Barbara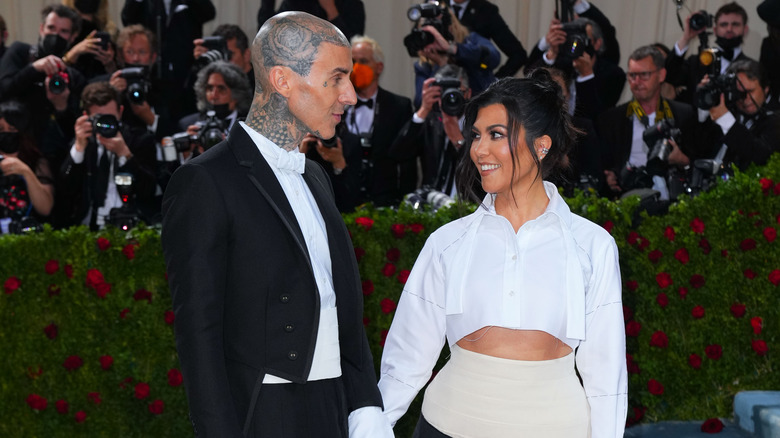 Gotham/Getty Images
Congratulations are in order for Kourtney Kardashian and Travis Barker! The two reportedly had a legal wedding ceremony this time, which means that they're officially husband and wife.
TMZ reports that the couple was spotted promising forever to each other at the gorgeous, Spanish-style courthouse in Santa Barbara, California. It seems like their wish of having an intimate ceremony came true, as the crowd was reportedly small. Forgoing lavish ensembles, Barker donned a traditional tuxedo, while Kardashian showed up in a mini white dress and veil. They were also photographed driving around in a convertible with the sign that read "just married."
Neither of the two have shared anything about their wedding yet, but according to People, they are planning on having another ceremony, and in Italy this time. "They had to legally get married first ahead of their big Italian wedding, which is happening very soon," the source revealed. "All the details are set and the whole family, including all the kids, are very excited." Maybe weddings are sweeter the third time around?