The Strange Thing James Corden Admitted About His Hair Hygiene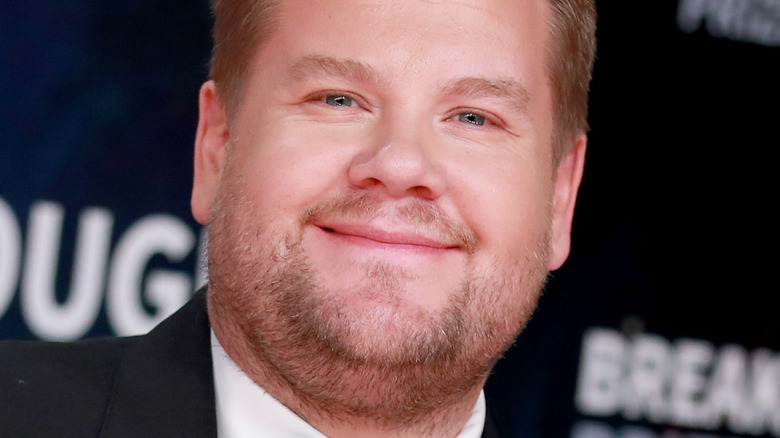 Rich Fury/Getty Images
James Corden is the latest celebrity to admit that he's a bit, for the lack of a better term, hygiene-challenged.
It was just last year when the infamous #ShowerGate happened, a bizarre period in the space-time continuum of Hollywood where celebrity after celebrity confessed to a collective refusal to shower. Leading the pack was Jake Gyllenhaal, who told Vanity Fair that he finds "bathing to be less necessary" because apparently, humans are capable of "naturally cleaning ourselves." Other celebrities echoed his sentiment, with Kristen Bell telling "The View" that she's a "big fan of waiting for the stink," at least for her kids, meaning that she waits until she "catches a whiff" to help them shower. Her husband, Dax Shepard, seems to operate this way, too.
Corden, however, admitted to showering more frequently, but there's a part of his body that barely touches soap and water. On the latest episode of "The Late Late Show," he said that he's not a big fan of washing his hair.
James Corden confessed he only washes his hair twice a month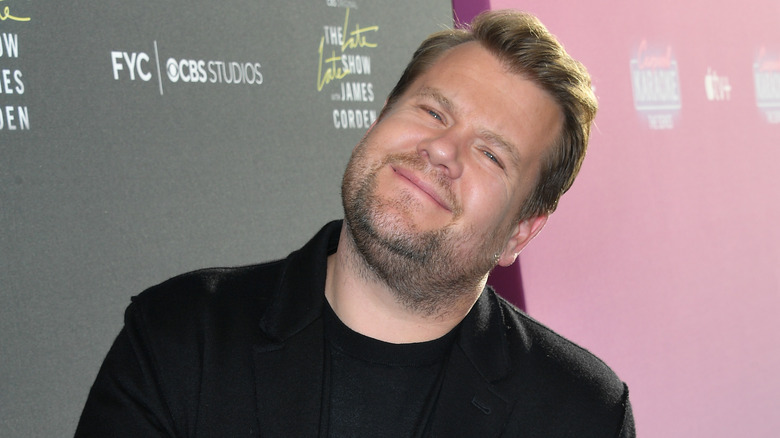 Allen Berezovsky/Getty Images
"The Late Late Show" is known for discussing pressing issues nearly every episode, and on May 12, James Corden touched on the water shortage happening in Los Angeles. He brought up how Californians were asked to cut their showers to only four minutes and said he takes no issue with this provision.
"How long are people spending in the shower?" Corden asked the audience when he was met with strong reactions. "I'm in and out, I think in a solid three or four [minutes]," he added, before confessing his questionable shower routine. "I don't wash my hair. I wash it about every two months. True story." A producer on the show then questioned his hygiene, saying that quick of a shower barely washes anything. "Your three-minute shower is insane. That means you're not showering. Come on!"
Even though Corden is not a big proponent of showering, at least he's responsible in other aspects of his well-being, especially his health. In January 2021, the host shared that he has joined Weight Watchers in an attempt to be healthier. "I'm fed up with the way I look, I'm fed up with being unhealthy, this is the year I'm doing it," he said in a video. "I'm going to embark on this year of health, because I absolutely believe that [Weight Watchers] has the tools in place to make this the year that I really do make this change."