Why Amy Schumer Regrets Getting This Tattoo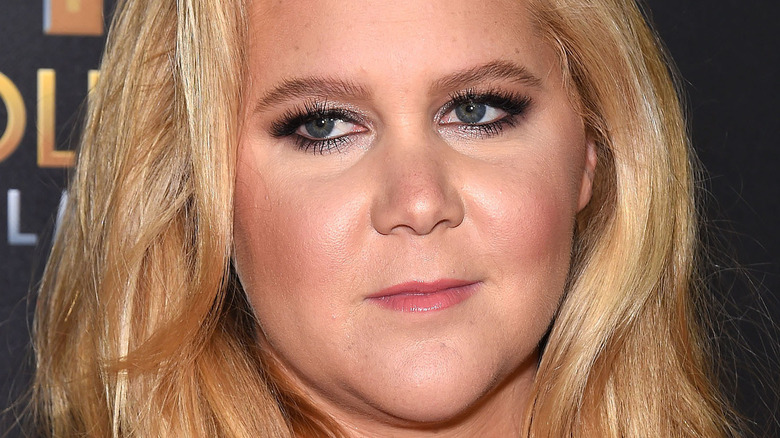 DFree/Shutterstock
Amy Schumer is the kind of star who's willing to be honest about the difficulties she faces in both her personal and professional life. For instance, she's been open about the ups and downs of being a mother. She's also addressed the rumors of a controversial almost-Oscars joke about Alec Baldwin and the fatal accidental shooting of cinematographer Halyna Hutchins.
Beyond that, Schumer has faced various scandals due to questionable behavior over the years, such as allegedly taking material from other comedians as well as being accused of both racist humor and actions. Not to mention the negative reactions that she received after she parodied Beyoncé's "Formation," according to Complex. "I knew what my intention was, but the intention didn't really matter, and it upset people. I've learned a lot since then," the star told Time. "I don't want to hurt anybody ... I really am a chick from Long Island who's just learning along with everyone ... and I f**k up all the time — just know that I'm trying my best."
As for another mistake Schumer is willing to acknowledge, she doesn't try to hide the fact that she's among the celebrities who regret their tattoos, although she apparently only has one that makes her cringe. She also let it inspire the name of her book and revealed why she isn't exactly fond of the ink, despite the fact that she is willing to show it off.
Amy Schumer admits that her back tattoo is 'not good'
If you're a fan of Amy Schumer, then you may have read her 2017 book "The Girl with the Lower Back Tattoo." You might also know the title is referring to the star herself. She does, indeed, have a lower back tattoo and isn't afraid to give fans a look at it on social media. That's just what she did when she posted a video on Instagram in March that showed her grooving while doing a fitting, which is why she was only wearing her underwear.
Giving a view of her bare back, the video clearly gave her followers a glimpse at the tribal-like design. Her caption included the hashtag #badtattoo. In another post (via People), she used #yesiknowmytattoosucks, which makes her feelings just as clear. Granted, Schumer claims to have a good reason for not liking her tattoo, too. Opening up to Page Six in March about when she got the ink, she admitted the place she got it done wasn't exactly ideal. She added, "I was either 17 or 18, a great time to make a permanent decision and my mom drove me to that ... lets you know a little bit about our relationship."
As for the result, she explained, "They went too deep. It's not straight. It's on an angle and it's not good. I remember it kind of puffed up and was irritated, it was not good for making out." Yikes.
Other celebrities have gotten rid of regrettable tattoos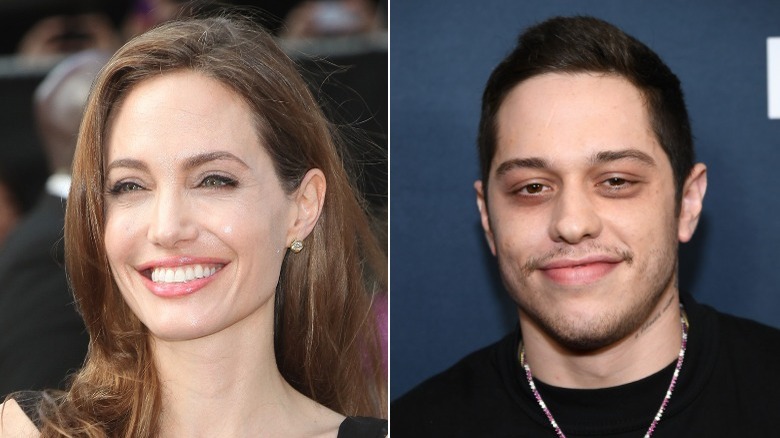 Shutterstock, Dimitrios Kambouris/Getty Images
If Amy Schumer wanted to have her admittedly unfortunate lower back tattoo removed, she could always opt for one of three popular options, which include dermabrasion (which is like sanding the tattoo off), laser surgery (which is like burning the tattoo off), or fully removing the ink surgically with a scalpel and then popping in stitches to heal the resulting gap in the skin, just like you would any other wound, according to the Mayo Clinic. Due to the fact that none of the options are easy and can all be quite pricey, it's understandable why Schumer hasn't bothered to get rid of her body art.
At the same time, there are some stars who have gone ahead and had their tattoos removed, despite having to endure the seemingly unpleasant process. For instance, Angelina Jolie, Khloé Kardashian, and Megan Fox have all gotten rid of what otherwise would have been permanent ink, per Glamour. The same can be said for Colin Farrell, who had his tattoos removed so that he wouldn't have to get them covered up with makeup whenever he had to appear in character, and Pete Davidson who decided to go through the painful process for the very same reason.
If Schumer does ever want to make her lower back tattoo disappear, at least there are plenty of other celebrities around that she could talk to about what it takes to get it done.