Why Is Kelly Clarkson Really Leaving The Voice?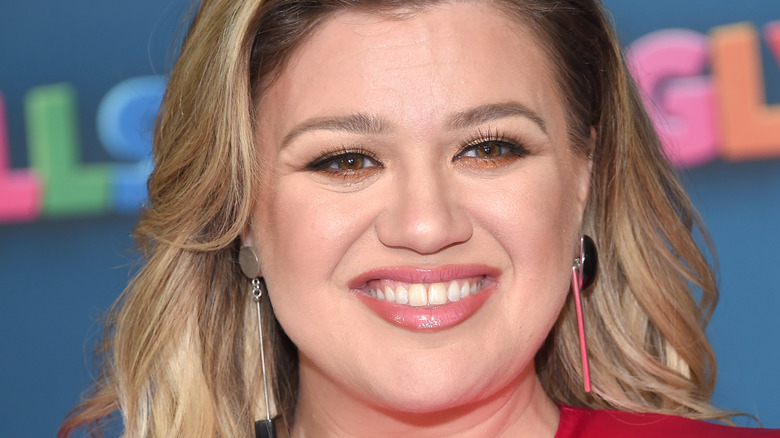 DFree/Shutterstock
Kelly Clarkson is leaving "The Voice," and fans are heartbroken. The superstar singer has had a rough few years, and it seems like she's changing her priorities. Clarkson went through a tumultuous divorce from Brandon Blackstock, her former manager, that dragged on until they settled in March 2022. CNN reported that "The Kelly Clarkson Show" host must pay her ex-husband $45,601 in monthly child support. Clarkson also has to give her ex a one-time sum of $1.3 million and make monthly support payments of $115,000 until January 31, 2024. The former celebrity couple shares custody of their two children, but Clarkson maintains full physical custody.
The "Miss Independent" singer has also been embroiled in a legal battle with her ex and his father, Narvel Blackstock, who took Clarkson to court in 2020 over unpaid management fees. Clarkson countersued, alleging that the Blackstocks' company, Starstruck Management Group, cheated her out of millions of dollars. US Weekly reported Clarkson's legal drama with Starstruck is still not resolved.
But through it all, Clarkson's children are her top priority. An inside source told People in August 2021, "When she doesn't work, she is all about being a mom. She loves being with her kids." Another source close to the family revealed that Clarkson brings the kids to work and that it was "obvious that she wants to spend as much time with them as possible." Anyone familiar with the singer's devotion to her kids won't be shocked by her move to leave "The Voice."
Kelly Clarkson leaves The Voice to spend more time with her kids
Kelly Clarkson is leaving "The Voice" to spend more time with her kids. The superstar's children are still young; son River is seven and daughter Remington is five. Her ex-husband also has two kids from a previous marriage. On May 16, OK! reported Clarkson's exit from the competition show following rumors about her return. An insider told OK, "While Kelly hasn't announced it publicly yet, she's done with the red chair. She's quit."
The source continued, "Kelly has decided she needs to prioritize her kids. There's only so much she can do. Something had to give. That something was 'The Voice.'" Entertainment Weekly reports that Camila Cabello will fill the vacancy left by Clarkson's departure, as well as familiar faces like Gwen Stefani and John Legend. "The Kelly Clarkson Show" host is a fierce mama bear who has talked about the impact of her divorce on her children.
Clarkson opened up during the Season 2 premiere of "The Kelly Clarkson Show" in September 2020. She called 2020 a "dumpster fire" and talked about her split. "What I'm dealing with is hard because it involves more than just my heart," Clarkson said. "It involves a lot of little hearts. We have four kids, and divorce is never easy. We're both from divorced families, so we know the best thing here is to protect our children and their little hearts." Let's hope that 2022 brings good things for Clarkson!