Did Jack Harlow Shade Elle King At The Billboard Music Awards?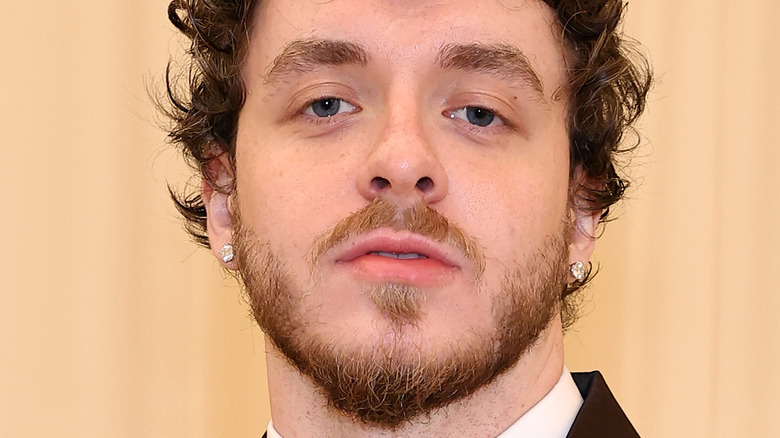 Arturo Holmes/mg22/Getty Images
An award show isn't complete without drama, and the 2022 Billboard Music Awards were no exception.
Despite having abysmal ratings, delivering only a 0.5 rating versus last year's 0.7, per Deadline, the 2022 BBMAs still had its fair share of backstage drama. For starters, there was an online commotion when Sean "Diddy" Combs, who served as the show's executive producer, announced he had invited Travis Scott to perform. Not many were pleased that the "Sicko Mode" rapper was already making a comeback only months after the Astroworld tragedy, but Diddy insisted that he make an appearance, even going so far as to say that he had "demanded" the network greenlight his proposal.
There was also some drama that happened between the artists who attended the show, particularly Jack Harlow and Elle King. The "Ex's & Oh's" singer took to Instagram to say that she did not appreciate Harlow's rude behavior backstage.
Elle King called out Jack Harlow for shutting the door on her at the BBMAs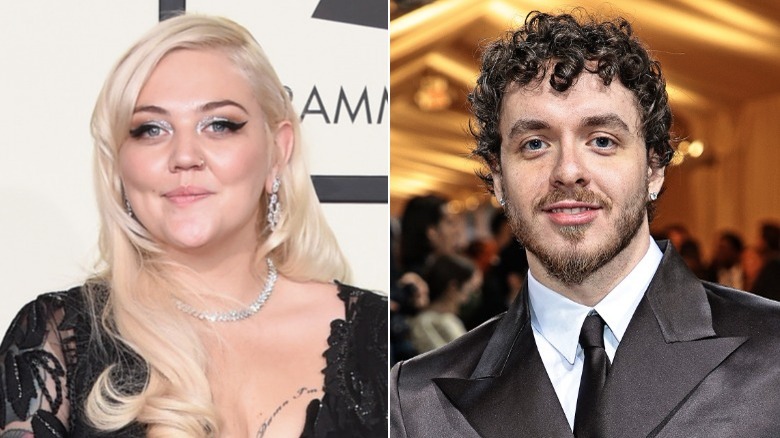 Jason Merritt/term & Dimitrios Kambouris/Getty
The 2022 Billboard Music Awards were uneventful compared to previous years, but there was still some drama behind the scenes, at least according to Elle King. On Instagram, the singer, who got around via wheelchair due to a sprained ankle, said Jack Harlow snubbed her when she attempted to mingle with him.
"@jackharlow shut his dressing room door when I passed by in my wheelchair and said hi #bbmas @bbmas," she wrote, along with a photo of her with a cane to help her stand. Several fans flooded her comments to join her in calling out Harlow, with some questioning who he even was. "Who? Never heard of him," one fan quipped. "I liked @jackharlow until that moment!! You look awesome mama," said another. Meanwhile, a source close to the star asserted there's no truth to King's claims. "He definitely said hi to her, and it was just time for him to get dressed to walk on stage, so someone else on the team closed the door," the insider told Page Six. "I think the timing was coincidental. He definitely said hi."
Whatever the truth is, we hope the two artists get to kiss and make up soon. As a newcomer in the industry, Harlow won't go places if he burns bridges this early on. He's hoping for longevity, after all. "I'm in this hip-hop s**t for the long haul," Harlow told The Guardian. "We're trying to make history, so nothing's going to get in the way of that."