This Former American Idol Host Works An Incredibly Normal Job Today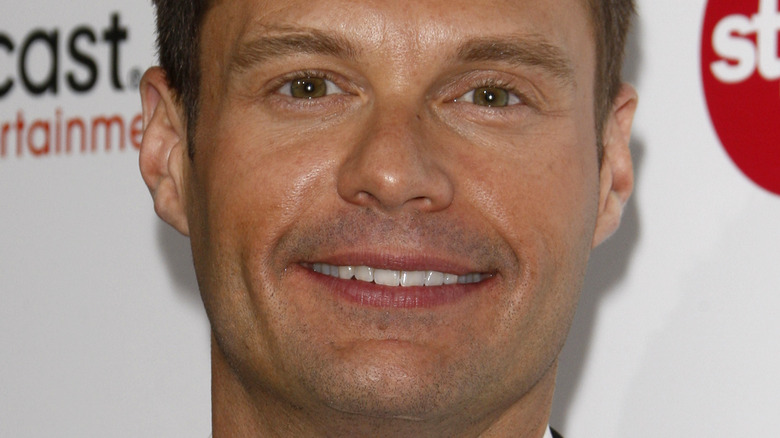 Kathy Hutchins/Shutterstock
Let's pretend for a minute we're back in the early summer of 2002. We have no idea yet who Kelly Clarkson or Carrie Underwood are, but there's a brand new show heating up our television screens and it's got everyone gripped. The concept of the show? Going across America to find the next singing superstar, putting them on the world's stage to show off their incredible talent (or not, in many, many cases), and be judged by industry experts. The name of the show? "American Idol." Yep, it's the singing series that made judge Simon Cowell and host Ryan Seacrest household names but there's one person who didn't see quite the same success from the Fox juggernaut. That man was Brian Dunkleman.
In case you forgot, when "Idol" first debuted it actually had TWO hosts at the helm. Seacrest and Dunkleman. The two tag teamed the first season (Seacrest has since gone on to host every single season since) but Dunkleman did not return for the second, before then pretty much falling off the face of the entertainment world and back into a regular job that may just surprise you. But what does he actually do for a living today?
Brian Dunkleman's job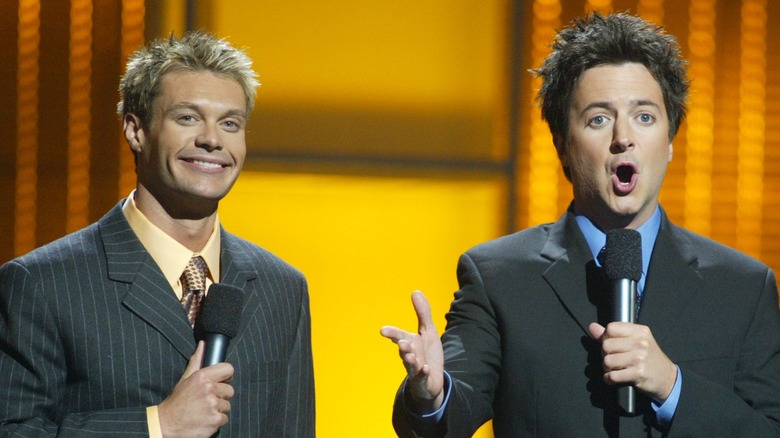 Ethan Miller/Getty Images
Brian Dunkleman is working hard to support his family. In a far cry from his days as the host of one of the biggest shows on TV, TMZ confirmed in 2019 that Dunkleman had been working as an Uber driver for about three years, making around $800 a week. He also disclosed that he had around $2,000 in his checking account. Just for comparison, Ryan Seacrest is reported to be worth $450 million, according to Celebrity Net Worth. Dunkleman's driving gig came to light amidst his messy divorce from his now former wife as they attempted to establish custody of their son, Jackson. "I chose to stop doing standup comedy and started driving an Uber so I could be there for my son as much as he needed after our life as we knew it was destroyed," Brian tweeted, adding, "And I make over a grand on a good week."
The former host also opened up about his Uber gig to GQ in 2019, revealing he received an outpouring of support after his career move went public. "I had a groundswell of people that I knew and had never even heard of defending me. It was the sort of thing that renews your faith in humanity," Dunkleman said. He also shared that the job came after being a cart boy at a golf course, while also unemployment benefits for around six months after being dropped by his agent and manager.
Why did Brian Dunkleman leave American Idol?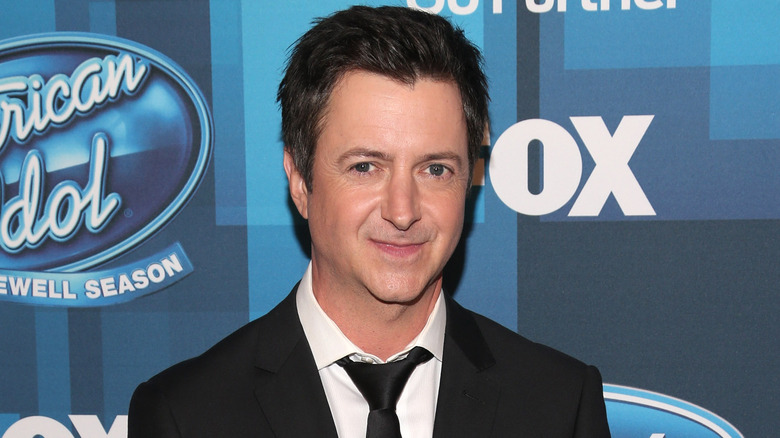 Todd Williamson/Getty Images
There were plenty of rumors about why Brian Dunkleman called time on his "American Idol" stint after just one season in the early 2000s, so he opened up about his infamous departure to GQ in 2019 when he admitted much of it stemmed from him never actually wanting to be a TV host. Instead, he had big dreams of becoming an actor or comedian. He also revealed that it was his idea to leave the show, but it was always heavily rumored that Dunkleman would have been ousted by producers anyway. But it sounds like there's no bad blood. At least not anymore. "American Idol is something that I'll always be proud of, because I beat out a lot of people for that. I was a part of history. I have a completely new appreciation for everything. That's the difference: I live in gratitude now. I don't live in resentment," he shared.
But "American Idol" isn't actually Dunkleman's only big gig, as he has a pretty impressive resume of small acting roles in big shows. According to his IMDb page, he appeared in an episode of "Friends" back in 2000 and has also popped up in episodes of "Ghost Whisperer," "Las Vegas," and "My Name Is Earle."
One thing you can't say about Brian Dunkleman? That he's not a hard worker.